20 Best Root Apps for Android Device that Still Useful
So finally you rooted your android device and now searching for the best root apps for android. But unable to find good ones. The reason behind this is the popularity of rooting an android is no longer maintained. Because most android phones now come with a custom UI and are enough for users to change the look of android.
UI like OneUI, ColorOS, and MiUI provide enough options to customize android in a way you like. Apart from these UI like OneUI offers far better features than any other UI and also some of them are even not available in a rooted app. That's why most android users have forgotten the power of rooted apps and are happy with an unrooted device.
But Android is a vast platform and it has thousands of apps developer who put their best efforts to create some excellent apps. Some of these rooted apps are listed below which keep their dignity even today and are still useful for the day-to-day task.
Best Apps to Root Android Device
I know that you are already rooted on your android device but still, these apps are worth mentioning. Many users still look for ways to root android without using a PC, for them, these apps are the one-stop destination. But if you are already rooted, skip this and move to the next section.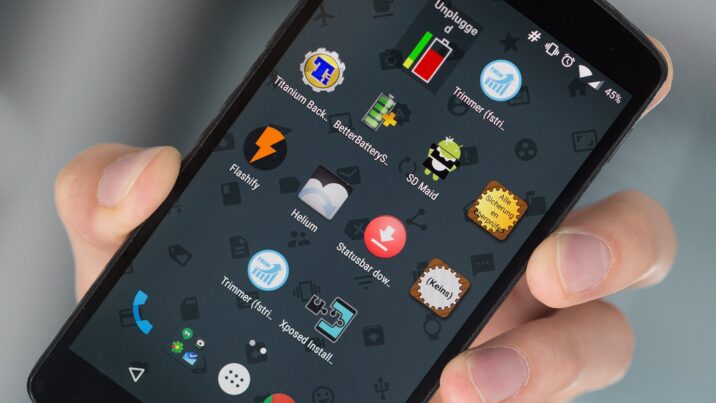 1. SuperSu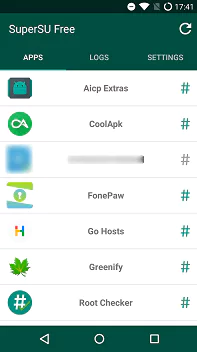 SuperSu allows you to manage the root access of all the apps in a simple and easy to user interface. With the help of this, you can easily grant or dent the root access for particular apps. Along with this, you can also see the history of root access made by an application.
The supersu.zip file allows you to root any android device with a click when flashed from the custom recovery. It also allows you to unroot an android device within a few clicks.
2. Kingoroot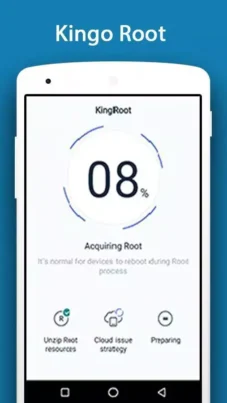 Kingoroot is the best rooting app for android. If you want to root your android device in a single click try the kingoroot apk file. The app offers one click root and root device within a few minutes. If it fails to root your android device it also provides a PC version which is more powerful than the android app.
Apart from this it also provides a root access management system just like supersu, where you can grant or deny root access made by any app.
3. Magisk Manager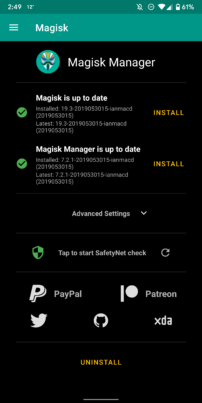 Magisk manager allows you to seamlessly root your android device without altering the system partition. The app has a bunch of advantages over traditional apps like you keep receiving OTP updates, as well as you can hide the root status of your device from the apps which use Android's SafetyNet features.
These allow you to use banking apps and other apps like Netflix, and WhatsApp on a rooted device. Apart from this, you can also unroot your android device with a single click whenever you need.
Best Rooting Apps for Android Customization
Most users root android devices to change the look and feel of android. With the root apps, you can get the features that are missing from traditional android launchers and themes. If fact Play store is crowded with such types of apps but their features are limited.
This is where the rooted apps for android come in place. Here are some of the best and most popular root apps for android to change the look and feel of your device.
4. Titanium Backup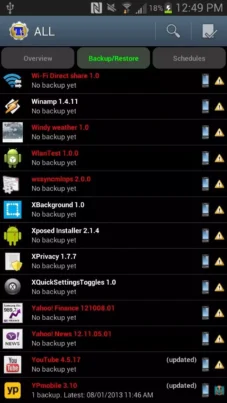 If you install custom ROMs on your android device then taking the backup is the crucial part. Titanium Backup solves this by taking a full android backup including app settings. The app comes in two versions free as well as paid.
The pro version cost $6.99 but offers extra features like you can sync the backup to the cloud, remove bloatware, and change system files. I personally use titanium backup to take a full android backup before installing a custom rom and resetting my device to factory defaults.
5. Adaway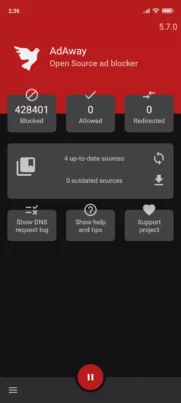 Adaway is one of the most used rooted android apps to block system-wide ads on android. The app has a minimal interface and provides a smoother UI. With the help of this, you can block and unlock particular domains or dns requests. You are always free to change the host file as per your need.
This is an open-source app which means you will get better updates. The app is not available on the play store but can be downloaded from F-Droid open-source repository.
6. ROM Toolbox Pro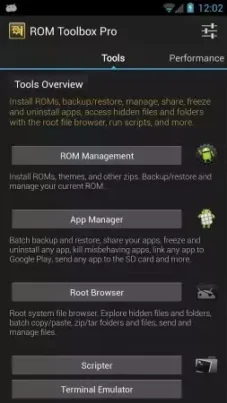 ROM Toolbox Pro by JRummy is a powerful system utility that every rooted user should have. The tool was originally designed for CyanogenMod ROMs to create, manage, and restore backups. But you can use this app on any rooted android device running on a stock rom or custom rom.
With the help of this tool, you can disable system apps, remove bloatware, edit system files, add custom boot animations, overclock CPU, and many more. The tool itself eliminates the need for many root apps for android. Hence this is the most used root app for rooted android.
7. Tasker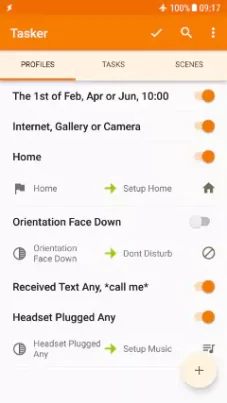 Tasker is an automation tool that helps you to perform a repetitive task based on certain actions. With the help of this, you can do tasks like changing wallpaper daily or turning the phone on and off at a certain time. These are just for example, tasker has more than 350+ preconfigured templates that you can use.
Along with this it also supports external plugins to increase the functionality of the app. You can also create a custom task and publish them as an app with the help of a plugin.
Best Root Apps for Hacking
If you are looking for the best root apps for hacking, then you are at the right place. Below are some of the most popular root apps for hacking games and wifi connections. Use the app to boost your score in the game or crack a wifi password. But beware the apps listed below are only for personal use and not for performing actual hacks.
8. Lucky Patcher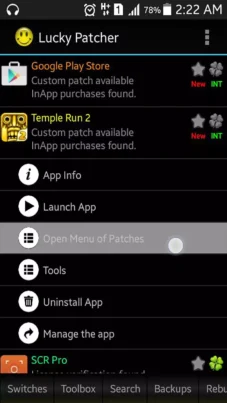 This is one of the best and my favorite root app for android. Whenever I need to complete an in-app purchase I use lucky patcher. The app allows you to complete in-app purchases for free. Yes, you heard right, you can get any premium version of the app for free with lucky patcher.
Note: The tool only works with in-app purchases, which means when you buy something inside an app. This does not work for apps that use an external payment gateway.
9. SB Game Hacker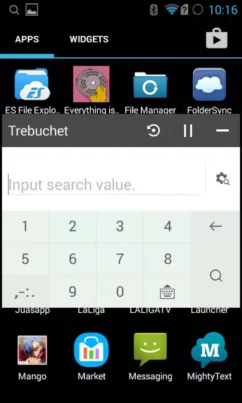 If you are stuck on a level in the game and unable to pass the level without extra lives and purchasing mods, then you need SB Game Hacker. This app allows users to alter the game codes and grab unlimited lives, gems, and coins.
With the help of this, you can easily clear any level in the game, no matter how hard is that. The only thing matter is those support mods.
10. WiFi Kill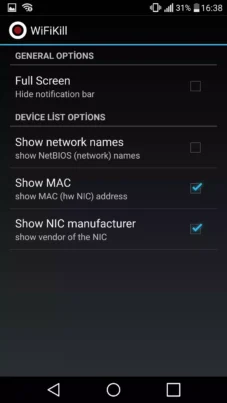 If you suspect that someone is connected to your wifi network and eating all your speed. Then wifi kill is the perfect root app for you. The app allows you to track the total number of users connected on a wifi connection and remove the annoying users from the network with the kill switch.
The tool is very helpful when you are connected to a public WiFi that has lots of users connected, but you need high-speed internet. All you need is to open the app and disconnected all users from the network. In this way, you can get a full high-speed internet connection. Apart from this the tool also allows you to sniff your connection and check what other people are browsing.
11. WPS WPA WiFi Tester
Do, you want to hack a wifi connection, or test the vulnerability of your home network, try wps wpa wifi tester. The app basically checks if the WPS protocol of your access point has a vulnerability or not. If it has, then it will try to connect to the network by exploiting those vulnerabilities.
The app work with routers that has the WPS function enabled. By default, the most router has it enabled. To make your router safe from this type of attack, check how to secure your wifi connection.
12. Termux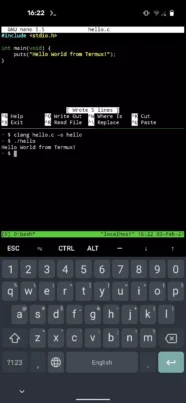 If you are a linux user and often miss the terminal then termux is the perfect fit for you. This is a powerful terminal emulation with an extensive Linux Package Collection. Using termux you can edit any files using the default linux nano and vim editor.
Along with this, you can also play text-based linux games on Termux like Frotz. You can also insert Python scripts for enumeration, and footprinting purposes and run them from your devices.
Best Root Apps for Battery Life
Does your android battery percentage drop often, even without using it for a long task? If yes then you need to reset your batterystats.bin file in the system file. This mostly happens when you recently rooted your android device. Yes, you heard right, rooting an android device sometimes cause battery drain issue.
But don't worry, here are some of the best root apps for android to increase battery life. Use anyone from below and if it's not working try another in the list.
13. Greenify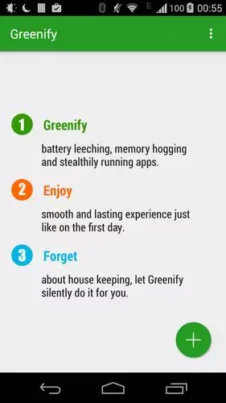 Greenify put selected apps in hibernation mode and saves the device's resources and battery life. Once the app goes into a hibernation state, the app will no longer access system resources, bandwidth, or background processes. In this way, it helps you to save the android battery life without uninstalling the apps.
You can add any app to Greenify, be it a system app or an external app. If you launch a Greenify app, it will work like normal in the foreground, but as soon as you leave the app it will again put that in a hibernation state.
14. Wakelock Detector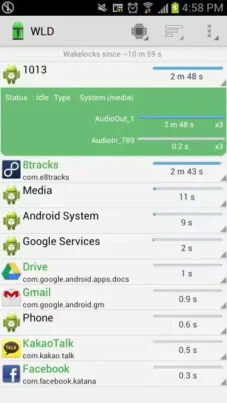 The Wakelock detector helps you to detect battery-consuming applications on your android device. This helps you to save battery life and prevent battery draining issues even when you exit the apps.
If you also experience the battery draining issue even when there are no apps running in the background or your screen is turned off. This means the android has some wake lock running in the background.
15. Better Battery Stats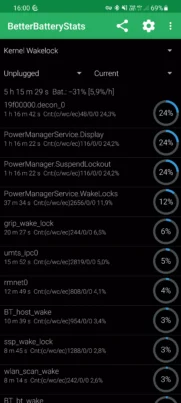 If your android device battery is not working as it used to, then you really need this app. This app helps you to track the battery usage of your device for particular apps. Along with this the app also measures the impact of the wake lock on your battery.
The app does not need a rooted android device to work but an unrooted android user has to go with extra steps to cut battery issues. Since you are already rooted try this app and find the culprits that cause battery drain issues on your android.
Best Root Apps to Increase Performance
The main advantage of rooting is that you can overclock your CPU frequency as you need and increase the performance of your phone. If you feel that your device is lagging or running very slowly, then try the below root apps to increase android performance.
16. Link2SD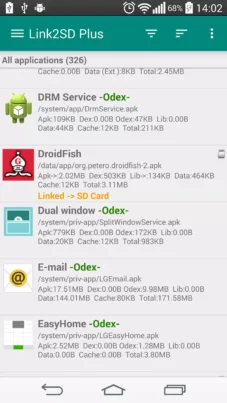 If you have a low-budget android device that offers an internal storage of 16GB or 32GB then you must download Link2SD. By default when you install any app on android it goes to internal storage. And when you have a low-storage phone, your android starts lagging.
To improve the performance of android, you need to free up space. This is where Link2SD plays an important role. It allows you to transfer android apps to SD cards. You can also set the default installation to an SD card, so you will never get out of storage.
17. SetCPU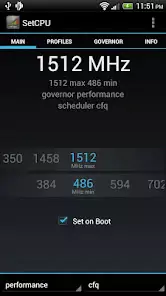 SetCPU allows you to lock your CPU to a custom frequency as per your need. You can overclock the CPU to increase performance or underclock to save battery life. Along with this, the app also offers different profiles like Interactive and On-demand which can be enabled with a single click.
This is one of the best apps for rooted android to efficiently use the CPU power for a set of processes. This tool comes in handy when your device battery is about to die, underclocking the CPU can give you extra time.
18. CPU Tuner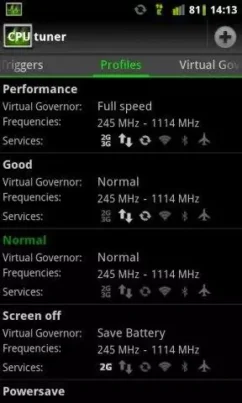 CPU Tuner allows you to track and tweak your CPU performance. It offers many different profiles to alter CPU performance as per your device and need. You can underclock the CPU to save the battery, or overclock the CPU to boost the android performance.
It depends upon your device's hardware how far you can take the overclocking of the CPU. But by using this you can save battery when there is no need for high clock frequency.
19. Disk Digger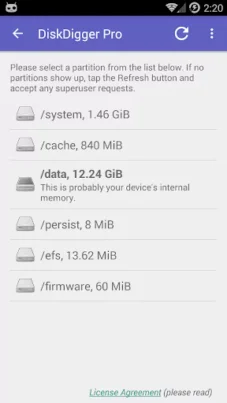 There are chances that you have deleted important files accidentally on your android device and are now stuck in regret. But instead of fear of losing, try Disk Digger. It is a file recovery tool that helps you to recover deleted files from an android device. The app does not need a rooted android but with root access the chances of getting the deleted file are high.
Recovering deleted photos is the common use of Disk Digger but you can also recover other files like documents and music. The app is available for free to download in the play store, but if you want you can also get the pro version for $2.99.
Conclusion
Above I have listed the best apps for rooted android that are still useful in the day-to-day task. Some of the apps are not included in the list because their alternative is already listed or the features they provide are built in nowadays. So use the apps from above to increase your android performance or change the device's look.
If you are a gamer, then you must like the game-hacking apps for android, and if you need a high-speed intent connection dont to forget to try the best wifi hacking apps from above. If you feel that some of the rooted apps deserve a place in the list, comment down below, and I will add them.