Root Android Phone With PC From This Root Tool & Software's Easily
If you want to Root Android Phone with PC then these are some of the best Root Tool and Software's that helps you to Root Android Mobile easily in a click with PC.
Rooting is the best procedure to play with your mobile by doing unlimited customization and unlocking a level of custom setting to your android. Rooting allows you to install Custom Rom, custom recovery, and many fonts.
With the help of rooting one can get the administrative power and can customize android however he wants.
What is Rooting ?
Rooting is the procedure by which one can unlock the administrative setting of their android and can do a lot of things with android mobile. Rooting allows you to install Custom ROM & recoveries. Rooting also allows you to take full android backup with the help of custom recoveries.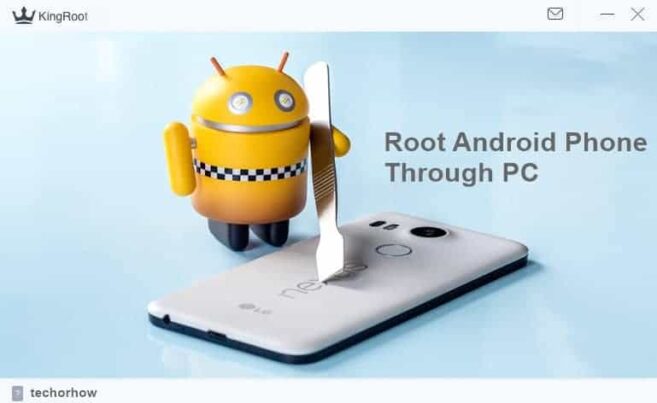 With the help of rooting one can also change system files that are locked by the manufacturer at the time of installing the operating system in mobile.
These files are not accessible to users. By rooting one can modify this file and change the android system or one can also update android to the latest version.
Advantages & Benefits of Rooting Android Phone.
Here are some of the basic advantages that are got by the user once he completes the rooting of android. So some are listed below, have a look.
Boost your phone speed & battery life.
Remove preinstalled apps & bloatware
Tweak your phone like increasing internet speed, copy-paste speed, buffering speed, etc.
Installing Custom Kernel, Rom & Recoveries
Updating Android to Latest Version
Full Android Backup & Restore
Can change Boot Animation
Can Modify different system files including Ringtone, Wallpapers, etc.
Disadvantages of Rooting Android Phone.
Everything has a drawback whether it is an Android Mobile or the process of rooting android phones. So here are some disadvantages which can affect and can also change the mind of a person for rooting an android phone.
Warranty Avoid (Biggest Disadvantage, this is why most people don't do rooting. Once android is rooted the service center would not consider your mobile in the warranty period. As the system files are modified, so think before doing it)
Can Breakdown Device – If rooting is not properly done then you can also breakdown your phone. Your phone can also be stuck in a boot loop situation.
Read More from Rooting: How to Unroot Android with the Best Unroot App ever
How to Root Android Phone With PC And Root Tool.
Various methods of rooting are applied to root android phones. Android phones can also be rooted with mobile as well as PC. You can do either with one of these options.
Both the option can easily root your device. There are several root tools and software are available on the internet and play store which can root android with PC as well as with mobile in a few minutes with a hundred percentage results.
Some of this software is given below.
Using Kingoroot to Root Android Phone with PC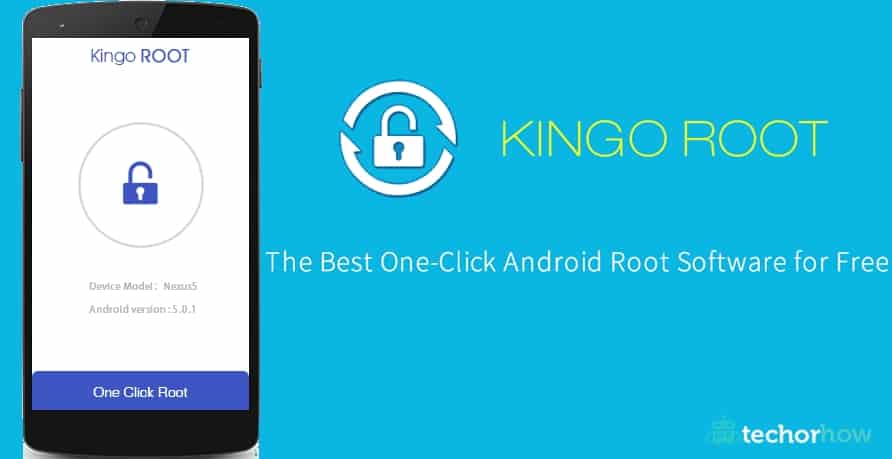 Kingoroot is the best root tool available on the internet. Kingoroot provides you a success rate of around 80 to 90 %. This is the best android rooting software with Pc available in the market. This is only the root tool that has tons of developer working on it.
Success Rate: 80-90%
(Success rate depends upon how many devices are rooted with this tool available in the market)
Please disable the antivirus before using this tool to avoid interruption in the process of rooting.
Step 1. Enable USB debugging mode on an android phone. To enable USB debugging go to Setting > About Phone > Developer Option > USB Debug mode > Check the box to turn it on.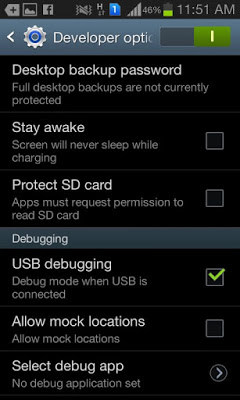 Step 2. Download the Kingoroot application and install it on PC as normal installation.
Step 3. Open Kingoroot application on PC and connect the smartphone with (USB Debug Enabled). Kingoroot will automatically detect your android phone.
Step 4. Click on the Root button. Wait until the process finishes. Once the process is finished your android phone is successfully rooted.
Using VRoot to Root Android Phone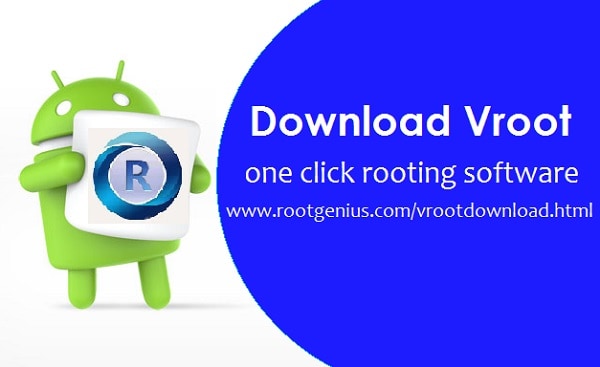 VRoot is another great root tool to root android phones with PC easily with a click. This root tool supports more than 8000 devices and this list is updated weekly. This root tool provides the best rooting experience.
Success Rate: 70-75%
Step 1. Download the Vroot for Windows PC
Step 2. Install Vroot as normal installation and open the application.
Step 3. Connect your android phone to PC with USB Debugging enabled.
Step 4. Click on Root Button (If successful, your device will be rooted and reboot. After reboot check with help of any Root Checker app)
Using Root Genius :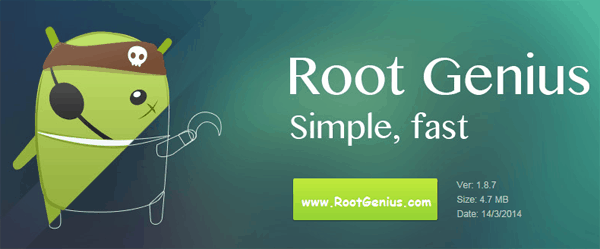 Root Genius is the rooting app with the highest rooting possibilities for Mediatek Phones. This is the easiest way to root an android phone with a PC.
Success Rate: 85-90 %
Step 1. Download Root Genius for Windows PC and install it on the computer.
Step 2. Now open Root Genius on your PC.
Step 3. Connect android smartphone with USB Debugging enabled to computer
Step 4. Click on Root Button, wait till it finishes. Finally, your phone is rooted.
Using Unlock Root :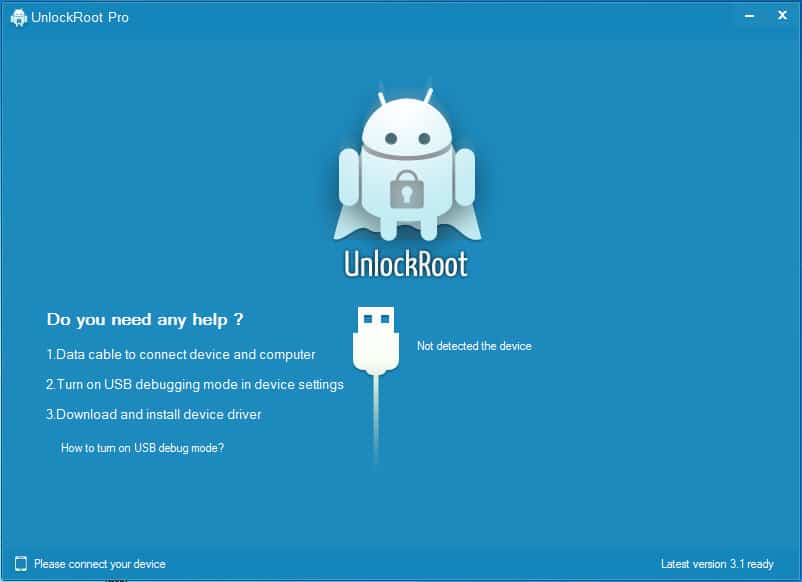 This is also a great way to root an android phone with a PC. Unlock tool has its own Guide to root android phone. They provide a guide to every android phone. This guide is different for every android phone. So visit Unlock Root's official site to check their Guide and root your android phone.
Conclusion :
In this post, I have provided the best way to root android phones with a PC and also listed some of the best root tools and software for this process. Rooting is good for some people and some stuck in this. SO think twice before doing any changes to your android phone. If you have any problems let me know in the comments.