Application Like IMO – Best IMO Alternatives in 2020
IMO is one of the best instant messaging applications for mobile phone users to connect with family and friends anytime and anywhere without paying a lot of charges for calling and text messages. IMO only need an internet connection to communicate with your friends using video call or text message.
Another great thing about the IMO is that it is available for almost all mobile devices and operating systems. That means there is no need to worry about the compatibility of the device with the IMO messaging service.
Apart from texting and video call you can also do many other activities through IMO which includes creating a group and adding all your college friends and have a get-together. You can easily text, send messages and stickers and emoji through IMO.
Guess if all of your friends and family members are using IMO to communicate with each other, then you don't need to pay telephone bills anymore, all you need internet to connect and all text and video calls will be free through IMO.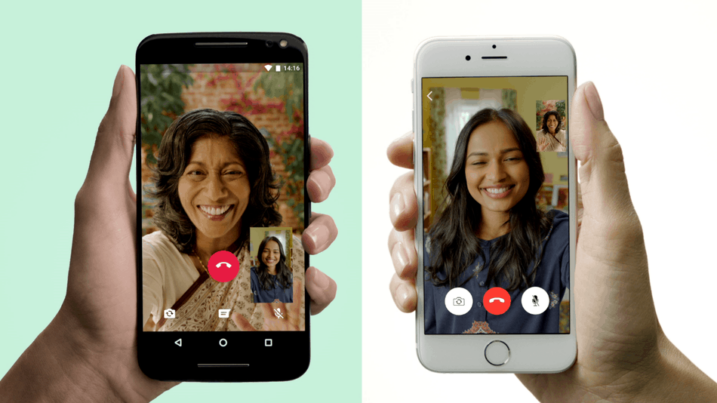 There are many similar application like IMO are also available on the internet that provides the same feature just like IMO. But not all of them are best but in this article, I am going to cover some of the best IMO alternatives apps of 2020.
Best IMO alternatives in 2020 – Apps like IMO
If you need an IMO alternative then you will first consider that the application should have all the features that IMO provides. This means that the IMO alternative application should provide free text and video calling features.
???? Also Read | Teamviewer Alternatives in 2020: 10 Best Remote Desktop Software
And also creating group features so that you can communicate with all of your friends and family at the same time. And the application should also take care of user privacy and that's why I am going to enlist apps like IMO that perform all these activities.
1. Telegram (Best IMO Alternative)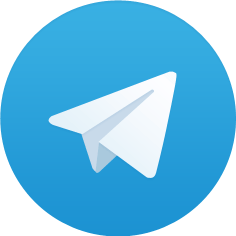 Telegram is one of the best IMO alternatives in 2020 to snd text, message, and pictures with friends and family. It is very easy to use and provides super-fast performance with unparalleled quality and privacy features.
It works smoothly on all the major operating systems and devices including phone, tablet, and desktop. There is no limit on the text and pictures you send on the telegram. This makes the telegram the perfect IMO alternatives.
Besides all this, you can create a group of a lot of users. There is no restriction on the user limit like other messaging services WhatsApp does. Telegram has more than 200 million worldwide users, for more information check out their official website.
2. Skype (Best Video Calling App)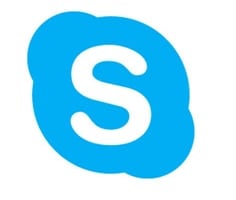 Skype is one of the best video calling app and it is free. It provides both service video chat and calling service and that also at a nominal price. It has two plans one is free and the other is a paid plan, especially for business.
It has a smooth and clean interface, apart from this it periodically improve its overall interface and add many features. Just like the telegram it also works on all the devices including mobile, tablet and desktop.
Recently Skype has also introduced a meeting feature through which you can also start a meeting with your co-workers or join a meeting with an invite link. It provides an end to end encryption for all its connection and that makes it very safe.
3. Tango (Make New Friends)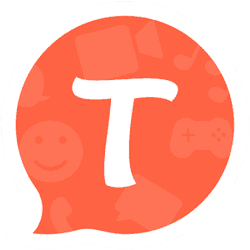 Tango is the perfect place to make new friends from worldwide and connect with them in just one tap. Tango has more than 300 million worldwide users that means you have a wide option to find a perfect friend for you.
Tango also provides the same features just like IMO does. With the help of tango, you can interact with your friend s and family using text and video chat. And all this service is free of cost only cost you the internet charges.
Apart from all these services tango also provides a feature called mini-games which you can play even while you are attending a call. This makes tango a perfect IMO alternative in 2020.
4. WhatsApp (Most Used Messaging Application)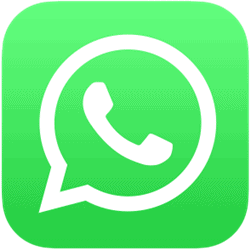 Whatsapp is one of the most used messaging applications worldwide. Whatsapp provides all the essential features that are required to communicate with a friend or family. It provides free audio calls and video calls and also allows you to send text and pictures to other WhatsApp users.
All you need to download the application and add the mobile number of the users who are already using WhatsApp. Just only that now you can interact with them and send pictures, contacts, and application files too.
WhatsApp is simple and easy to use. It provides all the services for free. But along with this, it has certain limits also, like you cannot send a file more than 5Mb in size or you cannot add more than 250 peoples in a group.
Apart from this WhatsApp is the best IMO alternative in 2020, as it is owned by one of the tech giant Facebook. Did you know about WhatsApp Sniffer APK that allows you to read your friends WhatsApp messages?
5. WeChat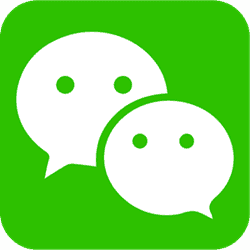 WeChat has become china's most popular messaging application. Just like the WhatsApp, you need to enter your mobile number and it will send a text message to verify your number after that you are successfully registered and can use all WeChat features.
It provides exactly the same features that WhatsApp provides. This includes texting, sharing files, documents, pictures, and apps. Not only that it also provides free audio and video call features.
It also provides an additional way to interact with other users worldwide by searching them via their names. Now you no need to add a WeChat user number to your contact, all you need to search them and once found you can start communicating.
6. Google Hangout (Best for Meeting)

Messaging applications are growing day by day and the internet is flooded with them. In such a time how Google can be left behind all this. That's why Google has introduced a messaging application called Hangout especially for Gmail users.
Anyone using Gmail can access the application and communicate with friends and family using text and call. Hangout is available as an application for the android users and also it provides a web application so that you can access it from any device using a browser.
Google has brought a lot of changes in the hangout to compete with other messaging applications like Whatsapp. Now you can start a meeting or join meeting an invitation link.
During the pandemic now you can easily arrange meeting or attend lectures online. And that all for free, all you need a good internet connection and that all.
7. Facebook Messenger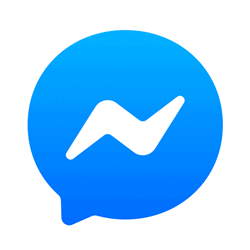 Facebook Messanger is the another best IMO alternative in the list. Just by the name, you got an idea that the application is owned by Facebook the same company that owns the WhatsApp which is one of the best messaging applications today.
This application allows you to communicate with your Facebook friends using text, audio calls, and video chat. All you need to download the application and login with your Facebook account. And then you can communicate with every Facebook friend.
Similarly, Google Hangout, Facebook Messanger also has a web application that you can access by visiting messenger.com. It is free and easy to use and have an end to end encryption method to make your connection and data more secure.
8. Hike Messenger (Chat Using Stickers)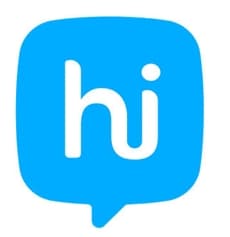 Hike Messanger is an instant communication application for multiplatform smartphones. It also provides all the feature that IMO provide. Apart from free video calls and texting it also provides a graphical texting experience using animated stickers and emoji.
The AI used in the application is very powerful and suggest an animated sticker as soon as you start typing a word. For example, when you start typing Good Morning it automatically suggests you good morning animated stickers.
This animated sticker makes the hike a very popular instant messaging application. And this is the reason that I have include in the list of best apps like IMO.
Wrapping Up
Here my list of best IMO alternatives of 2020 has ended and now it's up to you which application you should use to communicate with your friends and family. There are also many other applications available on the internet like Viber and Blackberry messenger which I have not included in the list.
Because all the features that these applications provide are already available in all the apps listed on this list. Some of the applications you may be already using like WhatsApp which become one of the most used messaging applications for personal and business users too.