25+ Best Xposed Modules for Android (2019)
If you have rooted your android phone then you might know about Best Xposed module. If you still not rooted your android phone or don't know what is rooting and what is Xposed modules, then I will clear all your doubts in this post.
Rooting android phones is one of the best ways to customize and enhance android look and performance with the help of custom ROMs and tweaks.
Know how to root android in a single click with Phone and PC.
Stock Rom is not sufficient enough for the best performance and also appearance is too simple.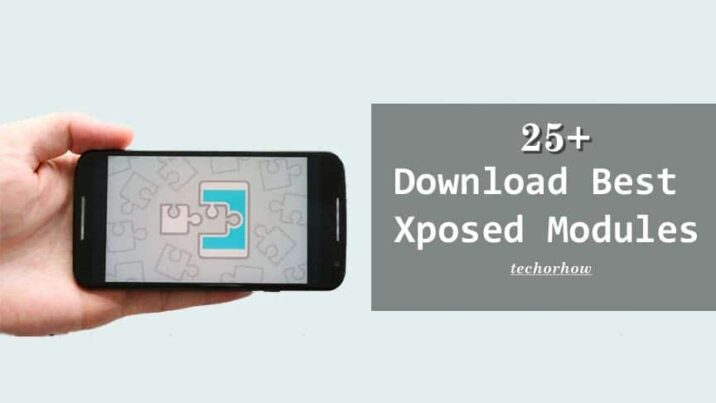 Along with it you can not modify system files and tweak them to boost android memory and performance. But custom ROMs are specially built for these types of problems.
But a custom ROM is also not a bundle of a full feature that a user requires, there are always chances of some features no available.
Here come Xposed Modules, with the help of this module you can add additional features to your rooted android.
What is Xposed Module?
Xposed modules are a tiny application that is specially built for rooted android by keeping additional features in mind.
One can use Xposed Modules in Android starting from KitKat to Naught.
Tons of Xposed modules are available on the Xposed Repo from where you can download the Best Xposed module which fulfills your requirement.
But sometimes testing this Xposed Module leads to brick down android. So these modules are not a simple applications that you can install and uninstall easily.
You have to take full care of every Xposed module installed and settings applied for that module.
Best Xposed Modules of 2019
So without wasting too much time let's go for the list of top Xposed modules of 2019 and give them a try.
Note: All the Xposed modules listed here are tested by many users and most of them are stable for almost all android devices, but still before playing with them you must have a full Android backup.
Gravity Box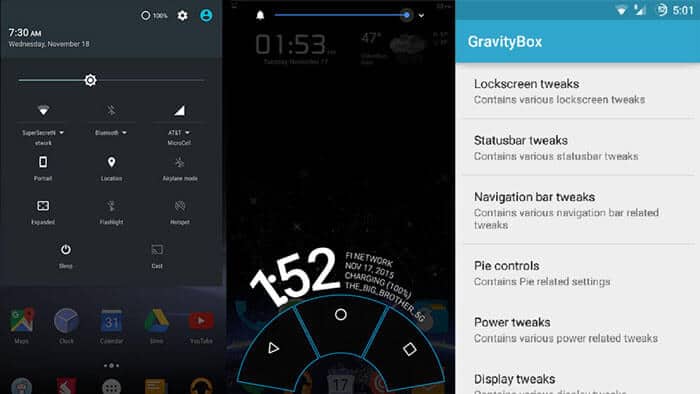 Gravity Box is one of the best-xposed modules for android KitKat and lollipop devices. It has tons of features inside it which you cant get from a custom ROM.
It consists of Status Bar Tweaks, Display Tweask, Navigation Tweaks, Quick Setting Tile Management, Smart Radio, Launcher Tweak, Dialer Tweak, Power Button Tweak, and much more.
Almost every part of android can be modified with the help of Gravity Box. From Unlock Screen to Power key it can customize almost all android functions.
And this is the reason why Xposed Modules are very popular among android users.
XUIMOD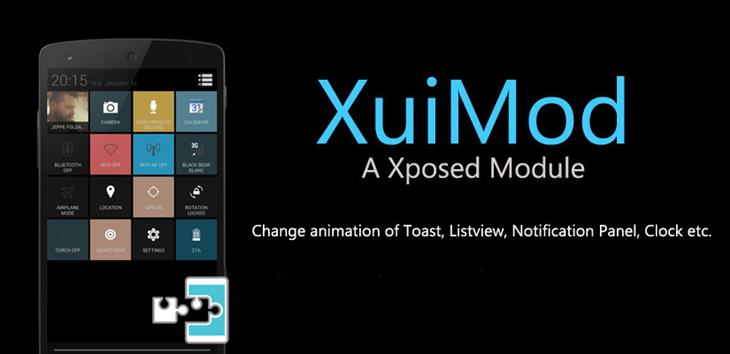 This is another great Xposed module that helps to tweak system animation, battery icons, clock settings,s and much more.
The best part of this Xposed module is that it works on Stock ROM too, so you don't need to install a custom ROM in android.
The developer has collected and complied with too many features in these modules to give the best for stock ROMs.
Must Read | Best Custom Rom For Redmi Note 6 Pro (Updated) – 2019
It has many animation styles like fade-in, toast which is my fav, TV screen, and much more.
Amplify Battery Extender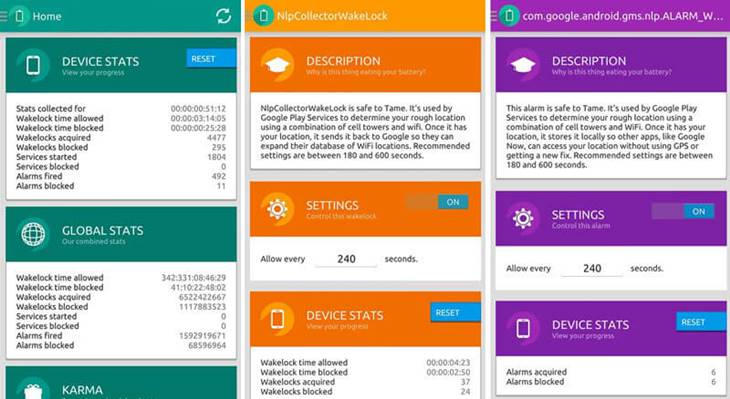 Battery life is one of the biggest issues for android users. many users experience battery drain out the issue and are not able to fix them.
Amplify Battery Extender will help to improve the battery life by disabling the wake-locks and putting android in deep sleep mode.
Wake locks are the power management for android and these wake locks are responsible for slow charging and faster drain of battery.
But this module is coupled with the Greenify which help to put all the background application in hibernate mode and extend battery life.
BootManager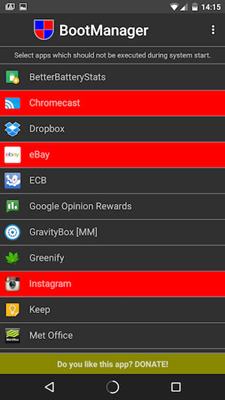 Boot manager basically works as a task manager for android but at the time of booting android.
You might have seen that when you boot your android phone, there are many apps that run in the background. These apps consume a lot of resources of the phone and made the phone laggy.
But with the help of this module, you can select which apps run at the time of boot. If you don't want some apps to use you can disable them so they will not android resources.
Bright Lockscreen
Bright Lockscreen is a module to design and improve the android lock screen by tweaking the setting.
With the help of this module, you can customize almost all things on the lock screen including Watch, Weather tile, Lockscreen Backgroud, Lockscreen Fonts, Icon, and much more.
If you want to customize your lock screen then this is the right module for that purpose.
You can provide a dark overlay over the lock screen and also simply the Lockscreen features and look.
Greenify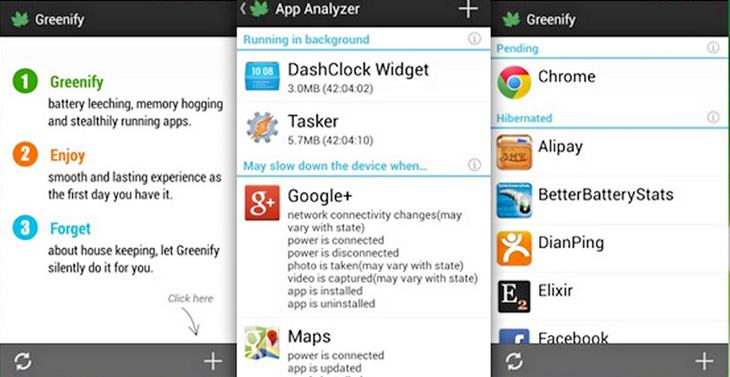 If you have a low-budget android that does not have more RAM for a smoother experience. Then this module will help you to close all the background applications and free some resources.
Greenify hibernates the background application chosen from the list and kills them until they are opened by you.
This module is very useful for those who always have the battery drain issue. You can also use Greenify without the Xposed framework installed.
Flat Style Colored Bars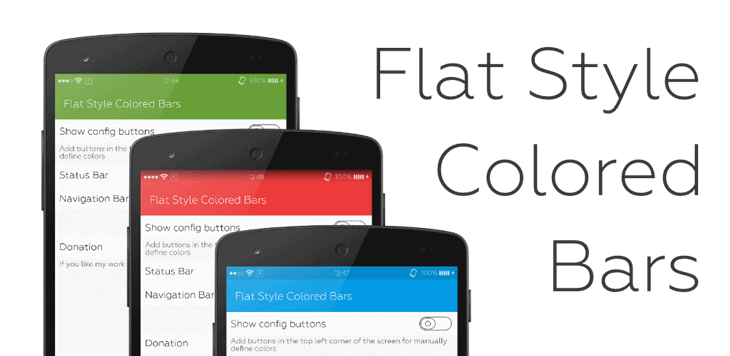 This module is considered one of the best-xposed modules of 2019 because it can change the color of the status bar, navigation bar, and Notification Bar.
So now you can get rid of that black status bar and notification bar. You can choose any color as per your choice to apply that color on the status bar as well as a notification bar.
A flat Style colored Bar is very popular because of the Material design of android.
Xprivacy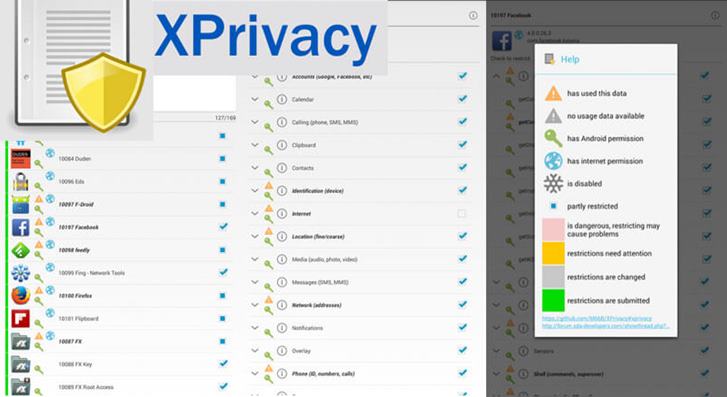 Xprivacy is a permission manager that controls the function and permission granted by the apps during installation.
You might have seen this permission while installing any application on android Lollipop, Naught or Oreo Roms.
But in the lower version of android, they are no option to deny the selected permission for an app.
This is where Xprivacy Module takes its place and controls the permission and function of an application.
Swipe Back
The swipe Back module allows you to move back to the screen without using the back button.
This feature is very useful for the large phone which is used in one hand. Swipe Back replaces the back button with swipe features so you don't have to tap on a back button.
While using this module with another module you might have some issues this is because of the same function available in different modules.
Youtube Adaway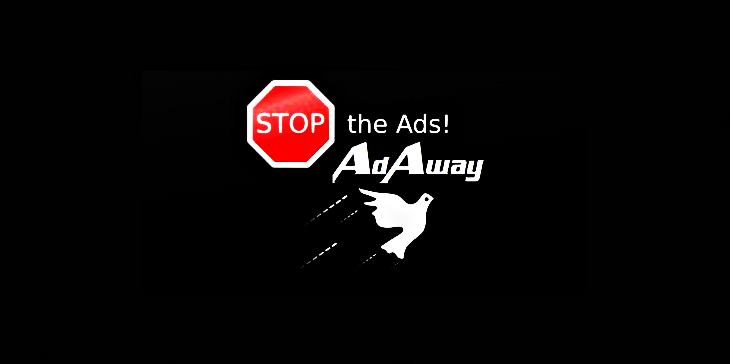 If you love watching videos on youtube then this module is just for you. With the help of Youtube Adaway, you can remove all the youtube ads coming in videos.
Along with this it also removes video suggestions, and popup ads in Youtube Kids, and Gaming applications.
This is basically an adblocker with very effective features. If you always get annoyed by youtube ads then you must use this Xposed module.
Awesome Pop-Up Video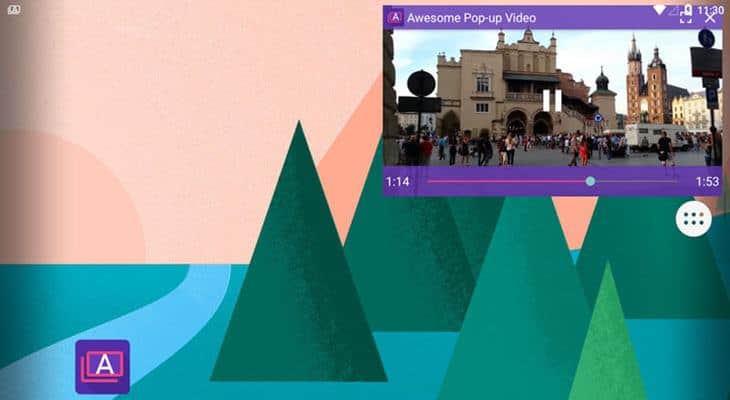 As the name suggests this module allows you to create a popup for multitasking.
In most android KitKat and marshmallow devices, there is no multitasking feature to do multiple works at the same time.
But with the help of this Xposed module you can do your work along with watching your favorite video on a pop-up.
It also has the feature to resize the size of the pop-up window so you can adjust according to your device size and orientation.
Xblast Tools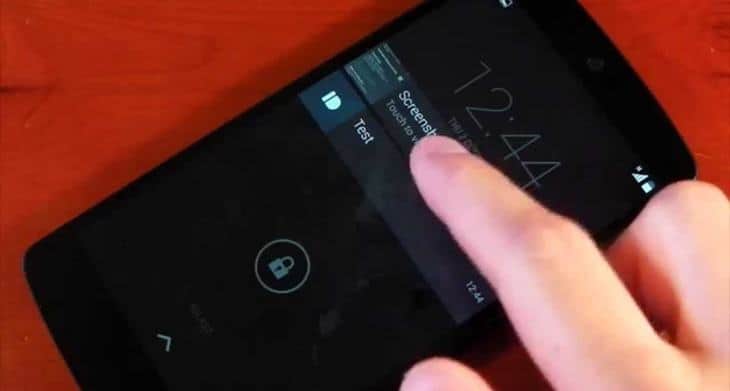 Xblast Tools is another best xposed module just similar to Gravity Box. In fact, xblast developed first after that Gravity Box arrives to fulfill missing features.
With the help of this module, you can customize notification tile, clock setting, status bar icons, and even wifi icon colors.
You can also use display tweaks to add an additional animation on display and apps opening and closing features.
WhatsApp Extension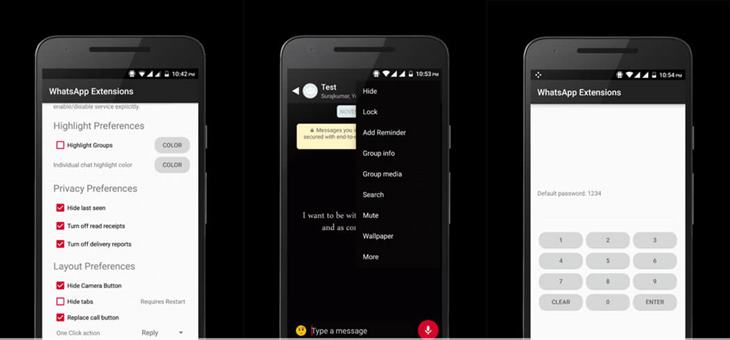 WhatsApp is our daily use app and this why sometimes we need to be unavailable for someone or want to hide status or last seen.
All of these features are not provided by the official WhatsApp app but to add all these features you can use this Xposed module.
This is very useful to add additional WhatsApp features present in GbWhatsapp or OG Whatsapp. The most important part of this app is that you don't need to wait for the update, WhatsApp Xposed module works with even the latest version of WhatsApp.
No matter which version you update your WhatsApp, all the features which you added from WhatsApp Xposed module will remain the same.
Pixel Navigation Bar
If your navigation key is not working you can try out this Xposed module. With the help of the Pixel Navigation Bar, you can enable the stock navigation bar in android.
Did You Know this, 6 Best Custom ROM for Coolpad Note 3 Lite in 2019
This module is very useful when your phone's navigation key does not work. Yes, you can also enable the navigation bar with the help of build.prop file through a root browser or ROM Toolbox.
Snapprefs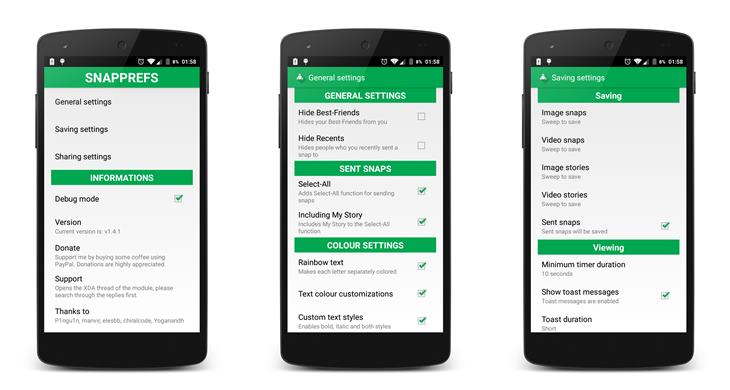 Snapprefs Xposed module is for those who are an addict of Snapchat and want more features from Snapchat.
Yes, if you installed the Xposed framework in your device then you must have this Xposed module to enable the additional features on Snapchat.
Some features of Snapprefs Xposed Module are:
Sharing from gallery
Saving videos and pictures (Autosave)
Folder hiding
Directory choosing
Custom picture timer duration (3-5-7-10 seconds)
Saving pictures from chat
Filter Store
Visual Filters – You can use Instagram like filters (17)
Stealth viewing
Block typing and presence alert & lot more.
Youtube Background Play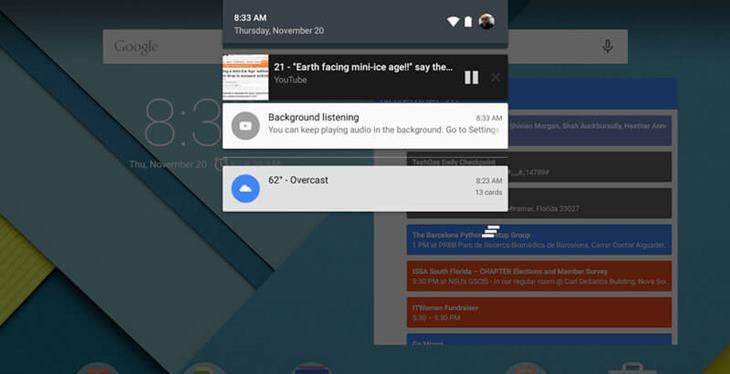 In today's life, youtube is the biggest revolution for listening to songs, watching youtube, or podcasts.
But if you installed youtube for playing songs then you might be wondered if there was a feature to play videos in the background, just like the MX player.
Youtube Background Play is for these persons only who want to play videos in the background doesn't matter screen lock or not.
You can just use this module even without rooting android.
MaxLock
There are tons of app lockers are available in the play store. But most of them are not ad-free and present annoying ads multiple times.
Download 21+ Best Themes for Android Free (2021) Updated
MaxLock is also an app locker but ad-free, without any scam and it has authentication like fingerprint and more.
Feature of MaxLock:
Free software licensed under GPLv3+
Two versions: One for Xposed and other is for Non-rooted Device
Multiple locking types: Password, PIN, Knock code and Pattern
Per-app locking type and password
Fake crash feature:
MasterSwitch to disable MaxLock
UI customization options
Protection against being uninstalled through device admin permission
Option to disable the Recent thumbnails of locked apps
Option to hide the notifications or their content on per-app-basis
Screen Filter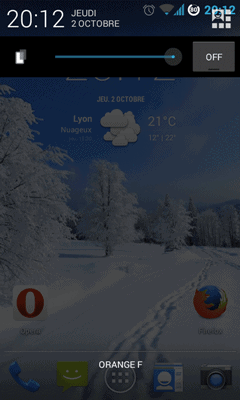 Screen Filter is designed to lower screen luminosity so that it will not affect your eyes.
It is basically a Reading Mode that is present in most phones nowadays. By lowering screen brightness even lower than normal zero brightness it helps your eyes.
If your phone doesn't have a Dark Mode or Reading Mode then you must install this module.
Coolify Flat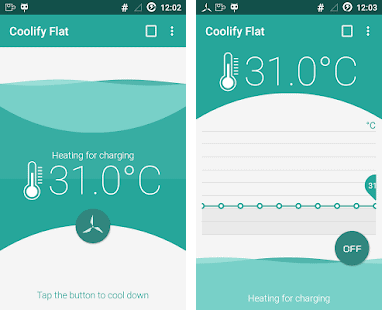 Coolify Flat is a temperature manager for android. By using too many memory eater apps your phone's battery temperature increases. Coolify closes background apps and helps in reducing the temperature.
Features of Coolify Flat:
Keep your device Normal temperature
One-Click Optimization;
Coolify is nearly transparent! Set and forget!
The simple user interface and without major uncomfortable impact on user experience;
Never need to deal with the complexity and risk;
Support Immersive mode
Temp in the status bar by Xposed
Xposed Addition
Xposed Addition is a module that allows you to control the power off and the navigation button. With the help of this module, you can also remap the navigation button and change its functions.
You can also control how your device should react when connecting and disconnecting the charger from your phone.
App Setting
App setting targets the setting of a particular app and changes it features such as language, dpi, screen size, and much more.
List of setting that can be changed:
DPI and reported screen size
Font scale
Hide title bar
Keep screen on while the app is visible
Disable fullscreen keyboard input
Notification priority
Crappalinks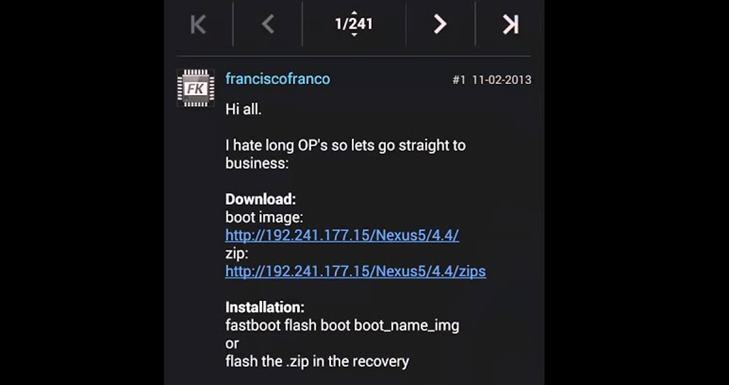 Crappalink removes the crappy link, masked link, and tracking from the URL. Many times you have seen that youtube links open in Browser instead of YouTube ap.
These modules help to open this link in a particular app, even if your link is shortened by shortening service.
Battery Calibration
Battery calibration is done after flashing a custom ROM so that the battery is [properly calibrated and survive longer.
But if you think your battery is draining very fast then you can use the battery Calibration module to calibrate battery stats.bin file in your system.
This will help to create a new batterystats.bin file that will adapt your battery configuration and working cycle.
Never Sleep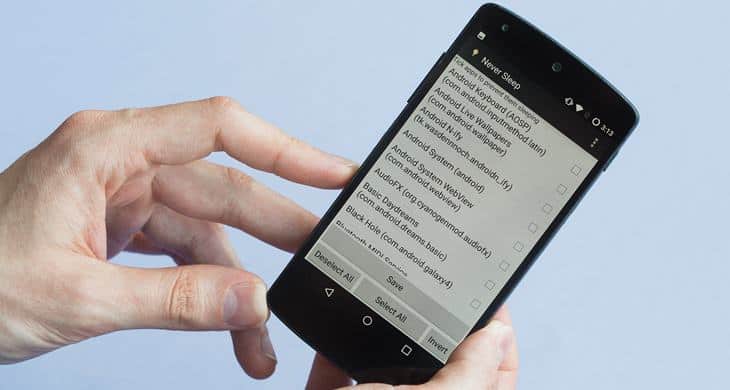 This is basically a screen timeout module but not for the whole phone only for particular apps.
Means you can apply the never sleep setting to reading apps so you don't have to trap the screen, again and again, to keep it awake.
Never Sleep does not require a rooted device.
Xposed Torch
The torch is very useful when is in dark. Every time to turn on the torch you have to unlock the screen and press the button.
But with this module turning on and off of the torch become easier. All you need to press the volume up button to turn on the torch and the home button to turn off the torch.
Wanam Kit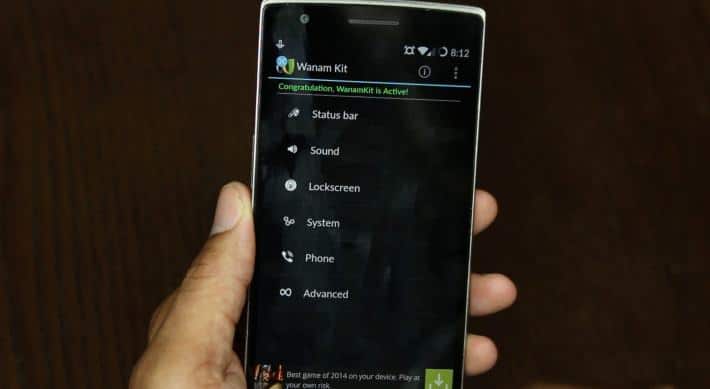 This is another module that lets you customize the stock function of android. This is just like Gravity Box and Xblast Tool.
Wanam Kit is very useful to customize battery indicators, disable device wake locks, and much more.
If the Gravity box does not support your device then you must have this Wanam Kit module.
Features of Wanam Kit:
Enable Numeric battery
Clock position
Skip music with volume buttons
Disable screen turn ON while plugging or unplugging AC/USB cable
Advance power menu
CM circle battery and much more…..
How to Install Xposed Modules
There are two methods to install Xposed modules in the device. The first one is to install modules from the Xposed Framework app itself.
And another method is to download the Xposed module apk file and install them just like a regular app.
Installing Xposed Modules via Xposed Framework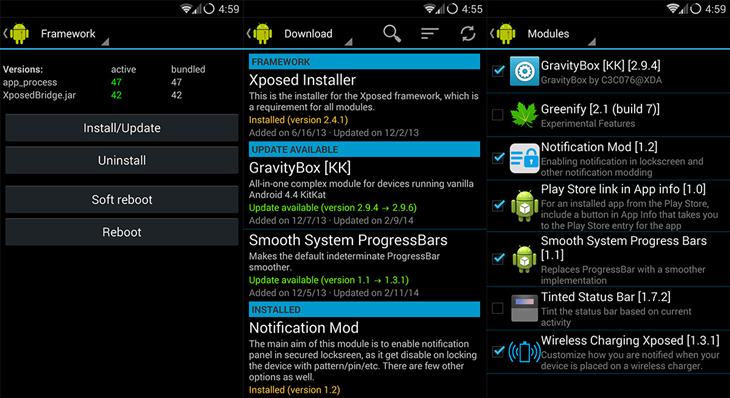 Before installing the Xposed module you need to install the Xposed framework in your device.
To do this download the Xposed Framework zip file from this link. Now boot your phone in recovery mode (Custom Recovery)
Choose the install option in recovery and select xposedframework.zip file and swipe to flash. Reboot device now.
Now open the Xposed framework listed in your app drawer.
Now tap the download option in the main menu and search for the modules which you want to install.
Once you find your module click on that and download the latest version.
Click on install and allow permission after installation you have to enable them.
Installing Xposed Module via apk file
First, download the module from Xposed Repo which you want to install in apk format.
Now install the app file just like a regular app
Open Xposed Framework you would see a notification to enable the module, click on enable. That's it.
---
Conclusion
If you have a rooted android then you must use these best Xposed Modules to add more features to your android stock ROM as well as custom ROM.
While installing an Xposed Module always checks the stable version of the module, installing an unstable version might create issues for your device.
If you need any help with Xposed Framework and Xposed Module let me know by commenting down.