6 Best Custom Rom for Coolpad Note 3 Lite in 2019
Coolpad Note 3 Lite is a low budget phone launched by Coolpad India. With the Custom Rom you can modify every single piece of UI. This phone is a great choice for people who doesn't want to spend too much money on smartphone.
Custom Rom are the Roms used to enhance the performance and look of smartphones. Coolpad Note 3 Lite is powered up with Android Lollipop and Stock UI powered by Coolpad. This UI is not so comfortable to provide a great look to users.
So in this post i will provide you the list of best custom rom for Coolpad Note 3 Lite which will make your phone look stylish.
Coolpad Note 3 Lite was my first smartphone, as I am also not happy with Stock Rom, so I go for Custom Roms. All of this Custom Rom is tested by me and used on my own Smartphone.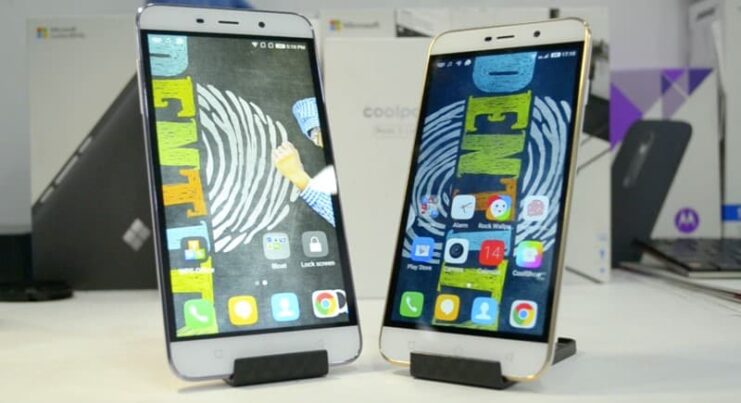 Best Custom Roms For Coolpad Note 3 Lite
There are many Custom Rom's available for coolpad note 3 lite. Even though Coolpad Note 3 Lite is not much popular but it has a coolest collection of Custom Rom.
Most of this Custom Rom are developed and ported by the XDA Developers members and some are developed by official Cyanogen Team.
mad OS Rom

Mad OS provide the Best Custom Rom for Coolpad Note 3 Lite. This rom ois brest for the one who uses in daily life. I highly recommend this Custom Rom for daily use as I also use this rom.
Everything is working fine in this Custom Rom except the Volte. If Volte is not a major concern for you then it will be the right choice for you
Features Of MadOS Custom Rom
Camera Performance is Very Good
Stock Android ( No more Bloatwares)
Clean System UI
Everything is Working Fine (Except Volte)
MadOS Extras – Custom Features including Status Bar Custamization, Pie supported, Many Tweaks.
Face Unlock, Voice Unlock, Fignerprint is much faster
Rom OS Version : Oreo 8.1.0
Rom Kernal Version : 3.18.x
Bugs : Volte & Sim 2 Internt Not Working (APN problem)
Resurrection Remix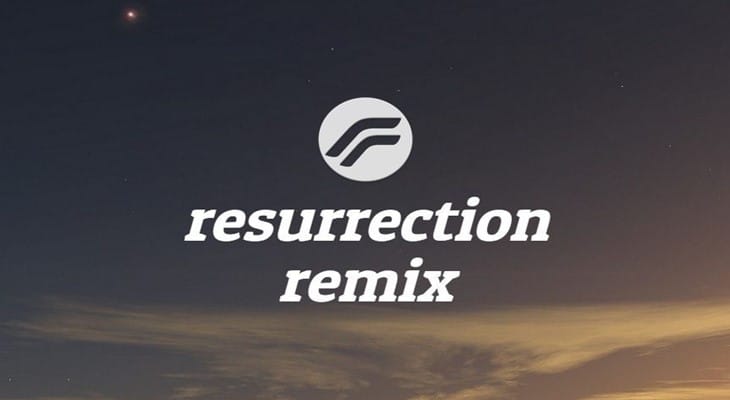 Popularly known as RR Rom (Resurrection Remix) are the another best Custom Rom for Coolpad Note 3 Lite. This Resurrection Rom is based on Android 7.1.1 (Naught). It is one of the best Rom with Volte Supported. So you can enjoy all the benifits of Volte and Jio Internet.
Features of Resurrection Remix Custom Rom
Highly Customizable Rom
Good Battery Backup
Based on CyanogenMod, Slim ROM, Omni ROM, and original Remix ROM Build.
Maximize Performance
Stock Android ( No more Bloatwares)
Face Unlock, Voice Unlock, Fignerprint is much faster
Rom OS Version : Naught 7.1.1
Rom Kernal Version : 3.18.19
Rom Firmware Required : Android Marshmallow 6.0
Bugs : Video Recording Not Working (Can be solved with another Camera App)
Lineage OS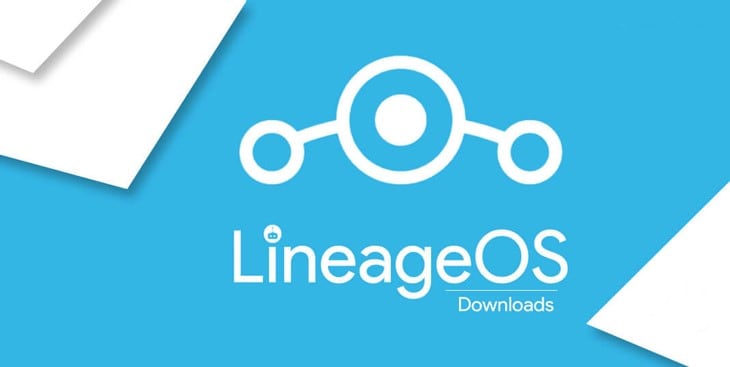 Lineage is one of the most popular custom rom among all the Android devices available in the market. Lineage is developed and maintained regularly by the Cyanogenmod Developers. CyanogenMod is one of the biggest community which develop the custom ROM for Android and many devices.
Read More From Us :
Due to the larger support and extra functions in Lineage OS it becomes popular among the coolpad users. So finally the Lineage OS 14.1 has been arrived for Coolpad Note 3 Lite.
Features of Lineage OS 14.1
No more Bloatwares
Pre- Rooted
Highly Custamozable Rom
Bundled up with Android 7.1.1 for smother performance
Good camera Quality
Rom OS Version : Naught 7.1.1
Kernal Version : 3.x.x
Bugs : Volte and Faster Battery drain when 20 % in just 5 minutes.
MIUI 8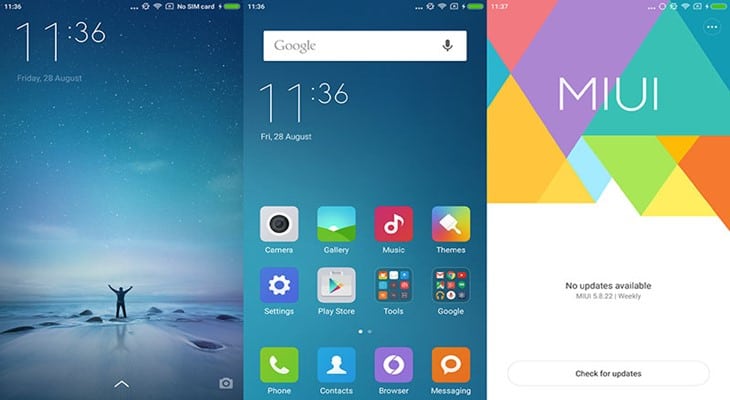 MIUI is the best custom rom specially designed for the Xiaomi Devices. Due to increaseing Xiaomi Device no developers has also ported MIUI 8 for Coolpad Note 3 Lite.This rom contain tonns of wallpapers and themes.
Features of MIUI ROM
Tonns of Wallpapers and Themes
Easily font installing features
MIUI stock launchers and effects
Good battery Backup
Great Camera Quality
Square Icon with HD Quality
Much more features just like in Xiaomi Devices.
Rom OS Version : Naught 7.x
Kernal Version : 3.x
Bugs : Fingerprint (Try Patch) & Gestures.
360 Custom Rom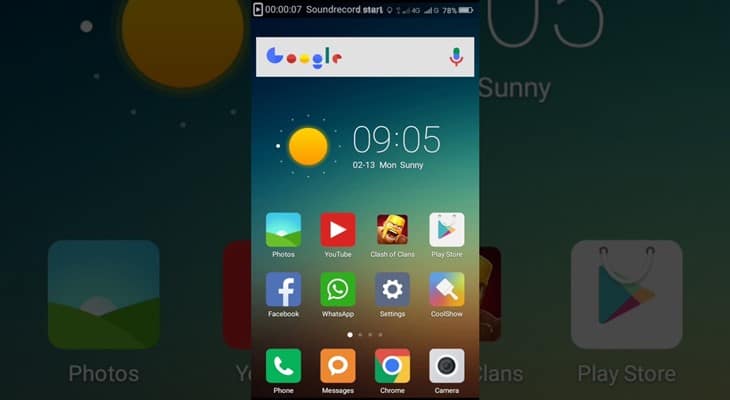 360 OS has create an unique stand in the place of best Custom Rom for Coolpad Note 3 Lite due to its blazingg features and battery saving technology. It become most favrioute rom among the user of marshmallow
Features of 360 OS
ICEBOX to freezes the apps
Designed with PowerXtend Technology.
360 Security
Inbuilt Traffic flow control
Inbuilt Heat Tracing
Autorun Manager
Authority manager
Auto call recorder
Rom OS Version : Marshmallow 6.x
Kernal Version : 3.10.65
Bugs : Camera not working in HDR, Night and SLR mode.
AOSP Rom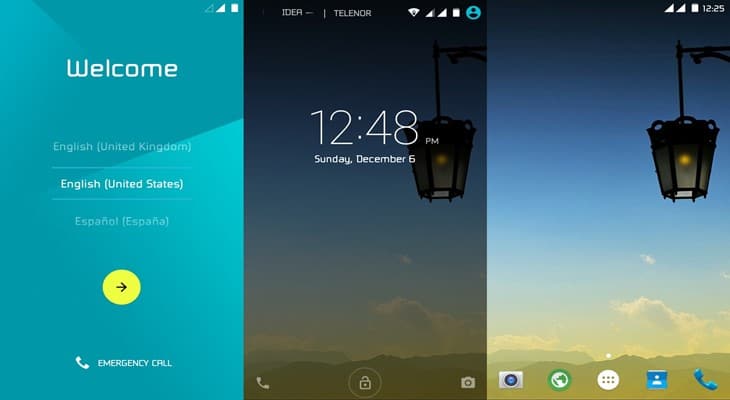 AOSP Extended ROM is based on the AOSP Source code which brings a lot of various cherry-picked commits from multiple other projects. Being based on AOSP, it provides a smooth and lag-free experience out of the box.
Must Read :
The developer of AOSP Extended has promised to add many new features and make it even better for future updates. The ROM is Stable enough to use it as a daily driver.
Features of AOSP Rom
Statusbar Customization
Lockscreen custamization
AOSP Pie
Enhanced Doze Mode
Multi Window Support
Data Saver
Do Not Disturb and much more.
Rom OS Version : 7.1.2
Kernal Version : 3.x
Bugs : Find yourself and let me know
Pre-Requisite for Installing Custom Rom on Coolpad Note 3 Lite
Here are some of the things which you should kept in mind before installing the custom rom in coolpad note 3 lite. Note every point mentioned here, i will not responsible for any damage or bad happened with your device.
Download proper Rom Version and Check if their is Previous Rom Requirement listed or not.
Custom Recovery (TWRP or CWM)
Charge up device 70 – 80%
backup you Current Rom incase someone go wrong with device you can easily restore. Use TWRP or CWM Recovery to perform a full Nandroid Backup of device.
Follow all the steps.
How to install Custom Rom In coolpad Note 3 Lite
Installing custom rom in coolpad devices is not difficult, just you have to keep in mind about all the pre-requisite and follow each and every steps perfectly. Here are the steps to be performed while flashing custom rom in coolpad note 3 lite.
Download the desired ROM
Reboot to recovery TWRP or CWM Recovery
Perform a factory reset
Advanced wipe →tick Dalvik/ART Cache, system, Cache
Install the zip file
Wipe caches
Reboot system, you have successfully installed custom rom.
Conclusion
So finally its time to end up the list and install this Custom Rom on your Coolpad Note 3 Lite. All the rom provided here are working fine and are best Custo Rom selected by many users rating and test. If you know some good Custom Rom let me know here.