15 Best WiFi Hacking Apps For Android Smartphone | 2020 Trending
WiFi is the best source of high-speed internet and gives better reliability than a mobile network. Due to increasing internet activity like Downloading and surfing with the latest apps like Netflix, Amazon Prime, etc, everyone wants WiFi to have a smooth experience.
Due to the presence of lots of WiFi near everyone is searching about Best WiFi Hacking Apps especially for Android. As android is the handy one so the demand for Hacking Apps for android is increasing.
Why Everyone Wants to Hack WiFi :-
The answer is simple everyone wants high-speed internet connection with the reliability and without paying a single penny for it. So who doesn't want to hack WiFi and save a lot of money? But due to an increase in the hacking, the top Router manufacturing companies also increase the security protocol of their router, so they can not be hacked easily with simple tools.
Also Read | 5 Best Method to Hack WiFi Password on Laptop in 2020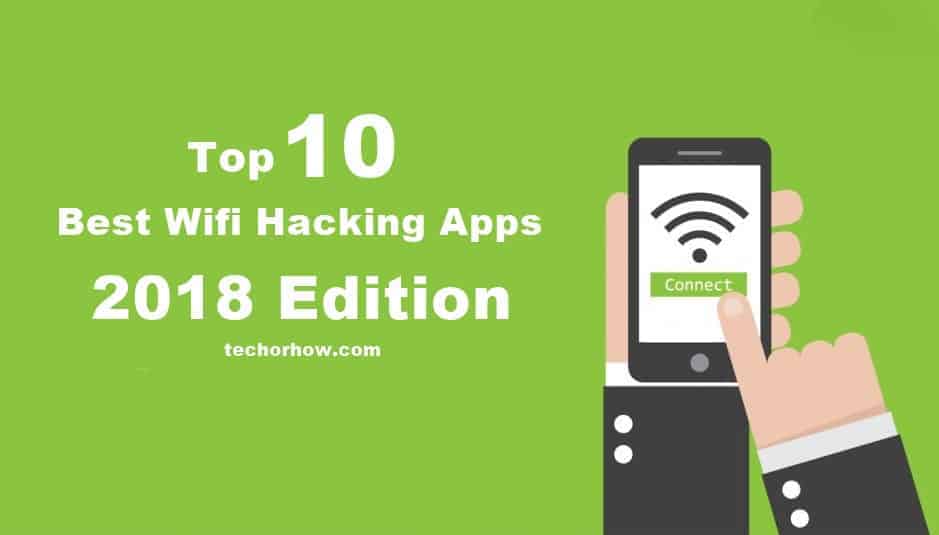 Disclaimer:– All the apps provided in this list are meant for the Educational purpose, not for hacking, So use by your concern and risk. Our site is not responsible for any kind of hack and bugs.
15 Best WiFi Hacking Apps for Android Smartphone in 2020
| Sr. No. | WiFi Hacking Apps | Features And Speciality |
| --- | --- | --- |
| 1. | Aircrack-ng | Password Cracking |
| 2. | WPA WPS Tester | WPS Connected WiFi Hacker App |
| 3. | Kali Linux Nethunter | WEP, WPA, WPA/2 WiFi Hacking (Best Tool) |
| 4. | Reaver | Password Cracking with Dictionary and Wordlist |
| 5. | Nmap | Network Exploiter, Port and vulnerability Finder |
| 6. | WiFi Inspect | WiFi Inspection & Monitoring |
| 7. | WiFi Kill | WiFi Killer and Spoofer |
| 8. | WPS Connect | Connect any WIFI Network with WPS Enabled |
| 9. | WIBR+ | WiFi Password Cracking with Dictionary-based attacks. |
| 10. | DSploit | WiFi penetration testing suite |
| 11. | ArpSpoof | WiFi Packet Sniffer |
| 12. | Arcai.com;s Netcut | Spy on Connected WiFi Users |
| 13. | Zanti | Penetration Kit – Find Vulnerabilities in Network |
| 14. | WiFi Analyzer | Analyze WiFi Network and Transmitted Packets for Injection |
| 15. | Fing Network Tools | WiFi Monitoring Tool |
List of Best WIFI Hacking Apps for Android in 2020
1.

Aircrack-ng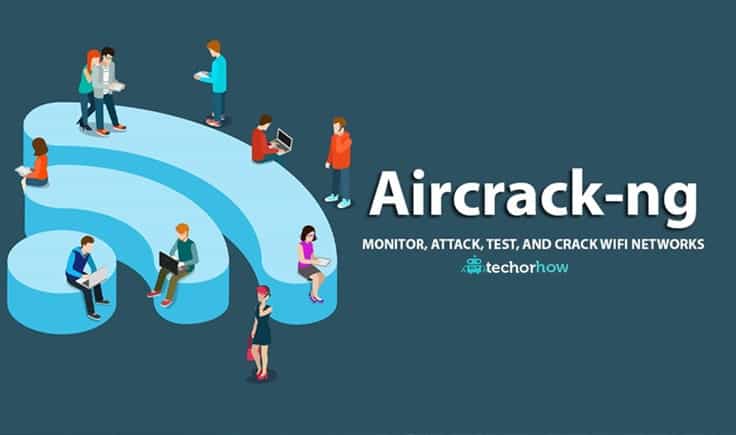 For testing network security and making sure that you've got tools to protect yourself–you need real WiFi hacking apps for Android. Apart from letting you learn the nuances of WiFi hacking, such an app will make sure that you've got yourself covered.
Popular security tool aircrack-ng is one such tool, which has been ported to Android by many Android developers and security enthusiasts. Running aircrack-ng on Android isn't much of an issue, but the difficult part is having a WiFi chipset that supports monitor mode.
Download | Xda Developers
2. WPA WPS Tester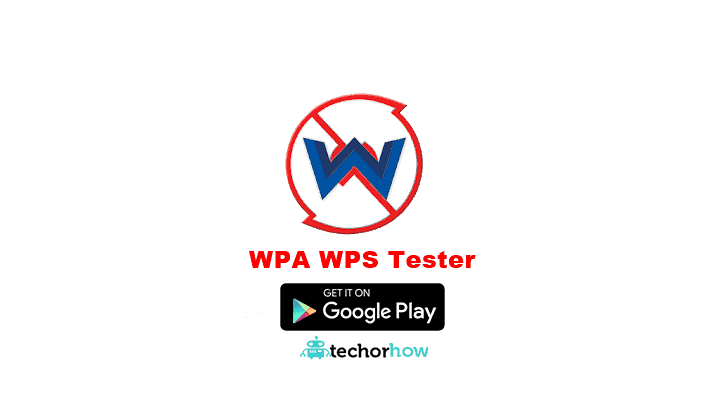 WPA WPS Tester Android app is one of the most popular WiFi password hacker tools, which was developed with an intention to scan the WiFi networks for vulnerabilities.
This notorious hacking app is known for its ability to breaking security. This app tests the connection to Access Points with WPS PIN, which are calculated using various algorithms like Zhao, Blink, Asus, Arris, etc. This app needs Android 4.0 and up for running.
3. Kali Linux Nethunter

Almost all of you must be knowing about Kali Linux, the best operating system for ethical hacking purposes. From their makers, Offensive Security, the Kali Linux Nethunter is the first open-source Android penetration testing platform.
You Must Read this:
Using this wifi hacking Android app, you need to launch Kali's Wifite tool to go ahead with the process. Nethunter's configuration interface lets you take care of the complex configuration files. Its custom kernel, which supports 802.11 wireless injections, makes Kali Nethunter a must-have Android hacking tool.
Download | Kali Official Site
4.

Reaver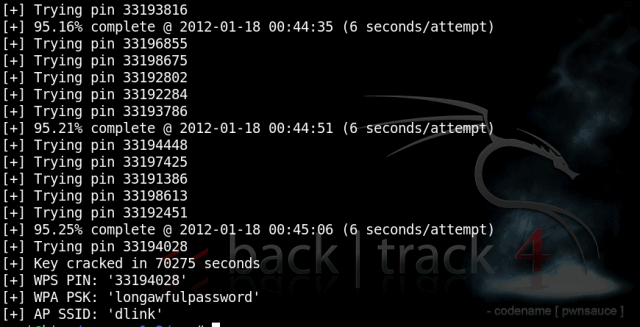 Reaver for Android, also called short RfA, is a WiFi password hacker app that's a simple-to-use Reaver-GUI for Android smartphones. Shipping with the monitor-mode support that can be activated and deactivated anytime, Reaver detects WPS-enabled wireless routers on its own.
With its GUI, all the Reaver settings are available. This WiFi hacking apps launches a brute force attack against WPS registrar PINs and recovers the WPA/WPA2 passphrases.
Tested on a wide variety of devices, Reaver is able to get the target AP's plain text WPA/WPA2 passphrase in 2-5 hours. Last but not the least, Reaver for Android also supports external scripts.
Download | Xda Developer
5.

Nmap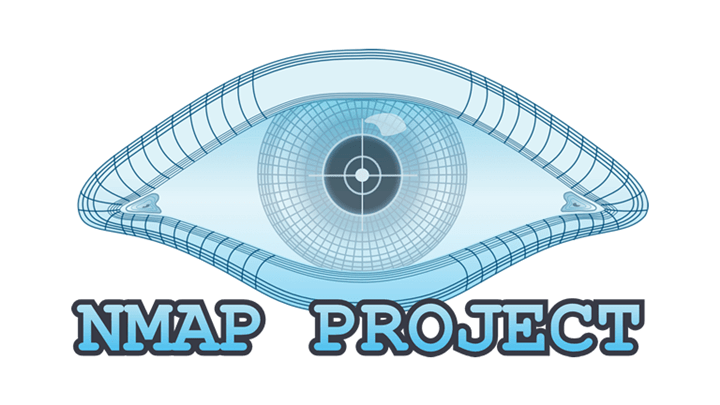 Nmap is a network security scanner that is available for various operating systems. It is also available for Android. It is used by ethical Hackers for network exploitation and Finding Vulnerability. One of its advantages is that it works on both rooted and non-rooted phones.
Like WiFi WPA WPS Tester, you get more features on rooted phones as compared to non-rooted ones. This is a great app for your Android device. This app helps in scanning networks for finding ports and system details just like dSploit.
Due to the ability of scanning vulnerabilities on network NMap is added to the list of best wifi hacking apps for android. You can easily target the victim on the network and hijack their session and cookies.
Download | Github
6.

Wi-Fi Inspect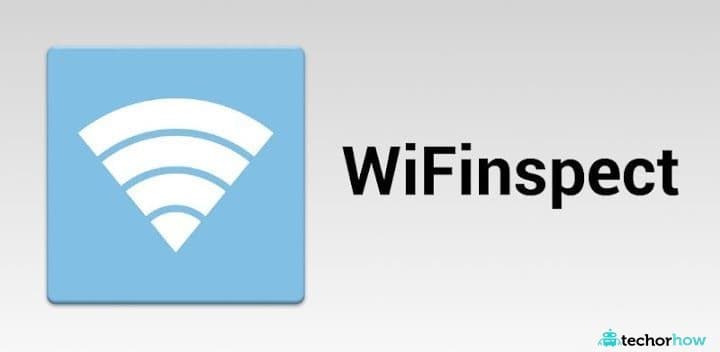 Wi-Fi Inspect is a multi-tool intended for Computer Security professionals, Ethical Hackers, and other advanced users that wish to have control and monitor the networks they own or have the permission to control over. Thus, basically, this app is a Wi-Fi security audit tool and not exactly a WiFi Hacking App.
7.

WiFi Kill

For most of the ethical hackers out there, WiFi Kill is one of the WiFi hacking apps that really work. As its name suggests, WiFi Kill is an application that lets you disable the internet connection of a device. With a simple interface, you can use WiFi Kill to get rid of the unnecessary users on the network.
Its other features include showing the traffic used by a device, the network names, and grabbing the traffic of websites visited by other devices.
Please note that this WiFi hacker app needs root access for functioning. When you fire the app, after scanning the network it shows different users connected. You can simply use the kill button to end the internet connectivity
8.

WPS Connect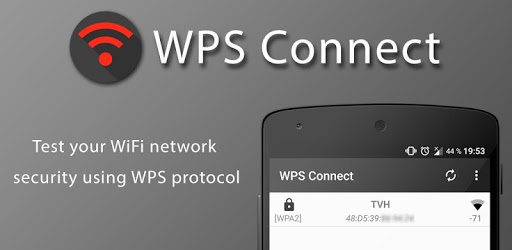 WPS Connect is one of the popular WiFi hacking apps for Android smartphones which you can install and start playing with the WiFi networks of the surroundings. Working on a rooted Android device, this application helps you disable other user's internet connection.
Its creator says that WPS Connect is primarily intended to use for verifying if your WiFi router is secure. Apart from default PINs, WPS Connect also includes algorithms like Zhao Chesung (ComputePIN) or Stefan Viehböck (easyboxPIN). Please note that this WiFi hacking app for Android works with Android 4.0 or higher.
9.

WIBR +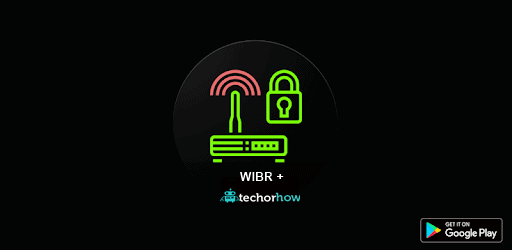 WIBR+ was also created for testing the integrity and security of Wi-Fi networks. This App uses Brute force and Dictionary Based methods for helping you and answering questions like "How to Hack WIFI Password".
You can also use custom dictionary methods to attack and find WIFI passwords. Depending upon your priority and the type of network, you can choose different options such as numbers, lowercase, uppercase, and special characters – for performing a different dictionary-based attack. Depending upon your password strength, WIBR+ takes time to crack the password, so this a Face Down for this app.
Download | Xda Developers
10.

Dsploit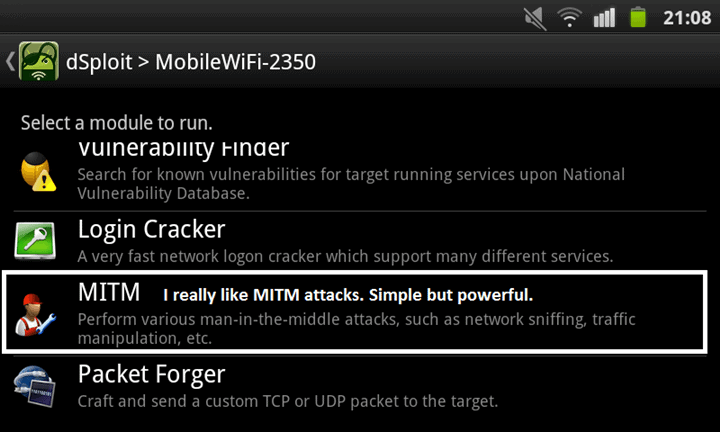 Similar to WiFi WPA WPS Tester, dSploit is also made for finding out Vulnerabilities in the Wi-Fi Networks; in other words, it is a WIFI penetration testing suite. This app also helps in analyzing and controlling your network and all other types of information.
What gives this app an advantage over others is that you can not only hack other people's WIFI but also helps in controlling the devices that are connected to the same Wi-Fi network. This is one of the most used wifi hacking apps that actually hack wifi and control user devices.
11. ARPSpoof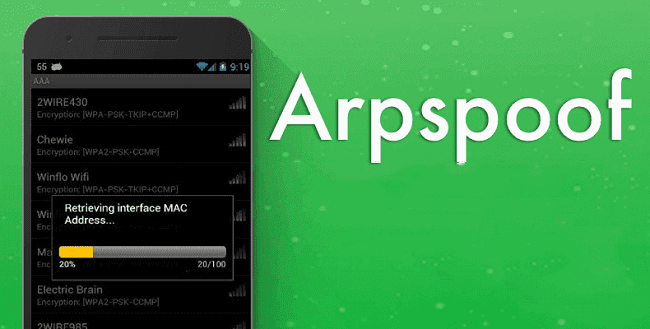 This is the other best wifi hacking apps for android developed by Dug Song. This app is written as a part of network auditing. The app work on a simple mechanism however its UI is a little bit outdated.
ArpSpoof redirects the packets on a local network by broadcasting spoofed ARP messages. It does not save the ARP packets which are sending to the victim's device but display them to keep a track on them.
It tries to redirect the traffic found on the local network with the help of Fake ARP replies and in return send them back to a specific victim or to all the hosts found on the network.
12. Arcai.com 's NetCut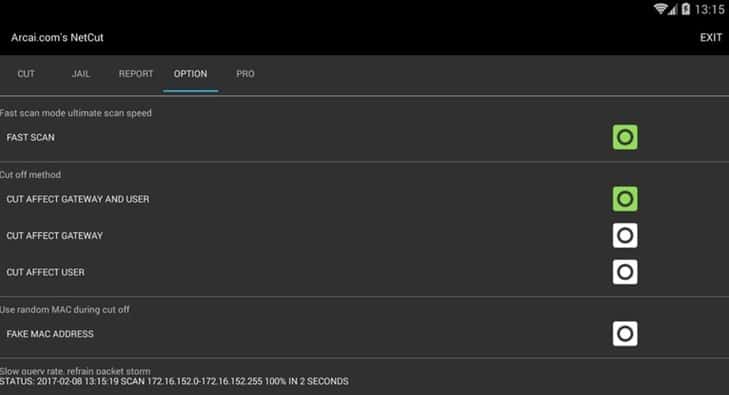 If you are hacking others' WiFi then others will also hack yours. Netcut is also a wifi hacking app similar to the WiFi-Kill but with more advanced features. This is one of the most popular wifi hacking apps for windows but recently Arcai has also released an android version for smartphone users.
Along with hacking other wifi, it also helps in protecting your wifi from other Netcut users at a very minimum price. Along with hacking and protection, it also provides some great features as mentioned below.
Keep a track of users connected to your WiFi network.
Block users in case of suspicious activities.
You can block access to wifi of any user connected to the wifi network.
In comparison with WIFI kill the UI of Arcai's Netcut is very good but it has a little bit annoying advertisement.
13. Zanti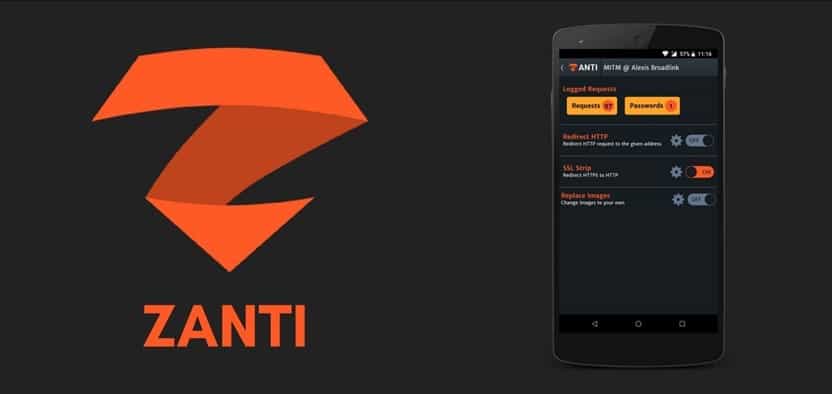 Zanti is a WiFi penetration testing test that helps you to find vulnerabilities in your WiFi network. Yes, it is not a wifi hacking app but it is a penetration testing toolkit that helps you to learn about the latest vulnerabilities in the network.
Many IT Security Administrator and Ethical hackers use Zanti to find the vulnerabilities in the system. Due to a very simple UI, this app becomes most popular between the penetration tester.
Do you know? What is DNS Attacks & how to defend them in 2020?
If you want to secure your WiFi network and don't want hackers to hacks your device connected to wifi network then you can use Zanti to find vulnerabilities and report them. So that the router manufacturing companies provide a patch in their latest firmware updates.
14. WiFi Analyzer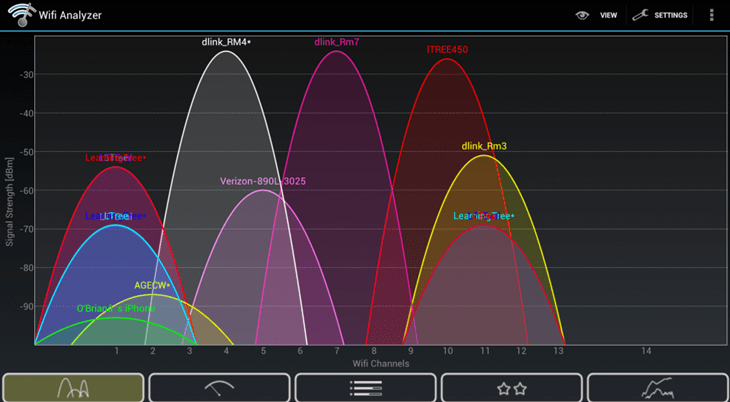 There are many wifi networks available near to your home or office. Hacking these wifi networks is a frustrating task and after hacking if you dont get a good speed then there is no benefit of hacking.
So before hacking any network you have to do proper research about wifi connection which you are going to hack. It should be a fast connection and should not be overcrowded. This is a very difficult task but with the help of the WiFi Analyzer, you can find any wifi network data like the speed of network, reliability, and signal strength.
Basically WiFi Analyzer helps you to choose a good wifi network that you can hack and get better output in terms of speed and reliability.
15. Fing Network Tools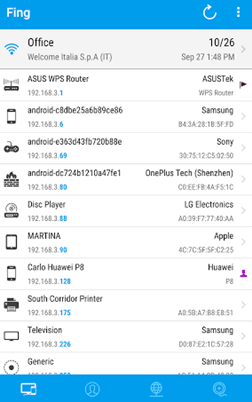 Fing Network Tool is a WiFi Analyzer just like Zanti and helps you to find out connected users to the network. This apps requires a rooted android device to work and it has a simple and easy navigation user interface. With this simple and fluid design, it is very easy to analyze the connected users on different levels.
From here you can keep an eye of connected wifi users and if any suspicious activity is detected with users you can block them and secure your wifi network. The app is used by many IT experts and security professionals to secure the connection and to catch an intruder in the network.
Download | Play Store
Conclusion
Hacking a WiFi network without owner permission is an illegal activity and you can also have to face legal issues. All the WiFi Hacking Apps for android smartphone discussed above are only for the educational purpose.
If you are not satisfied with the above-listed wifi hacking apps then you can try installing Kali Linux in android. Kali Linux is a penetrating toolkit that is specially designed for the Linux but as an android support Linux command line you can install it on the android phone too.
And if your android phone has Broadcom chipset bcm4330 then you can easily put your android phone in monitor mode and inject packets. After that, you can use tools like reaver to crack the wifi password. Hope you like the article don't forget to share it with friends.
There is a lot of wifi hacking apps are available for android. But to get most out of wifi hacking you can use tools like WiFi Kill, Reaver, and Aircrack-Ng.
In order to see the saved wifi password in android, you need to root your android phone. Then visit the wpasupplicant.confg file inside the system/wifi directory of android.
No, you cant hack a wifi password from non-rooted android. You must need a rooted android phone that supports monitor mode to capture the wireless packets. Only then you can hack a wifi password.
Yes, WIFI hacking is illegal and can also put you behind the bars. All the WIFI hacking apps shown here are only for educational purposes. And before performing any hacking activity you should take permission from the owner that you are doing research.