How to Install TWRP and Root Xiaomi Mi A2/A2 Lite [2021]
Have you recently purchase Xiaomi A2 or A2 lite and want to root the smartphone. Then you are in the right place. In this article, I am going to show you how to install TWRP recovery on Xiaomi mi A2 and A2 lite along with a rooting guide by different methods.
Rooting allows you to become a super administrator of the device which can tweak the device however one wants. After root, there are many possibilities to increase the UI and performance of the phone.
If you also want to root Xiaomi Mi A2 then continue reading the article.
What is TWRP Recovery?
TWRP formerly known as Team Win Recovery Project is a custom recovery for the android device. When you purchase an android device it came with a stock android recovery. This stock recovery is limited to a certain function.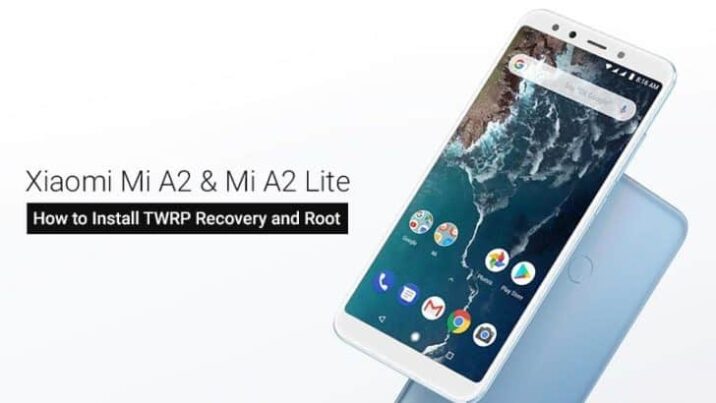 Like you can only use stock recovery to update and restore the system or to reset the device to factory default in case you forgot the device pattern or password. But custom recovery provides a lot of features compared to stock recovery.
Here are some of the benefits and functions that you can perform with a newly installed TWRP or CWM recovery.
Benifits of TWRP Recovery
You can easily root your android device right from the recovery.
You can flash any type of script and zip files.
Easily install custom ROM on your devices.
Backup and restore your full Android device.
Update the android to the latest version.
Change filesystem from EXTFAT to F2Fs.
Create and change partitions.
Factory reset your device in case you forgot the device lock.
Install the custom kernel.
Drwabacks of TWRP Recovery
The device warranty is void.
Future OTA (On The Air) updates cannot be installed.
If flashed incorrectly your device can be brick.
Require android expertise for certain functions.
How to Install TWRP Recovery on Xiaomi Mi A2/A2 Lite
The Xiaomi Mi A2/A2 lite was released in 2018 after a huge success of Mi A1. It is also part of the Google Android One program that means it runs on stock android without any modification by the manufacture. Also, it will receive the OTA updates for the next years.
The TWRP recovery used in the post is built by the Manish4586 (XDA Member) and the official TWRP team. There are two versions of the Mi A2 known as Mi A2 (codename: jasmine_sprout) and Mi A2 Lite (codename: daisy).
You can easily root Xiaomi Mi A2/A2 Lite using the TWRP recovery and the scripts like magisk or supersu. But for that, you need to install the TWRP recovery in your device, but before that, you must fulfill the below requirements.
Prerequisites to Install TWRP Recovery
First of all backup, all your data, in case if something went wrong and your device falls in the boot loop. There are many apps are available on the play store to do this or you can do it manually.
Make sure your phone is enough charged at least 60%.
You must enable the 'OEM Unlock' toggle on your Mi A2/A2 Lite in order to unlock the bootloader.
Installing TWRP Recovery on Xiaomi A2/A2 Lite
Step 1. First of all download the TWRP recovery for Xiaomi Mi A2 and A2 Lite from the below button. Make sure you choose the right TWRP recovery according to your device codename.
Step 2. Copy the downloaded files to the folder where ADB and Fastboot tools are installed on your PC.
Step 3. Open ADB fastboot command prompt.
Step 4. Power off your Xiaomi Mi A2/ A2 Lite completely and boot into the fast boot mode using the Volume down and Power button together.
Step 5. Now connect the phone to the PC using a USB Cable. (Make sure you use the right quality USB cable).
Step 6. Now go the command prompt on your computer and enter the following command:
fastboot boot twrp-3.3.1-0-jasmine_sprout.img
fastboot boot twrp-3.3.1-dees_troy-daisy.img
Now your phone will boot into the TWRP recovery.
Step 7. In TWRP, go to 'Advanced' > 'ADB Sideload' and swipe the button on the bottom.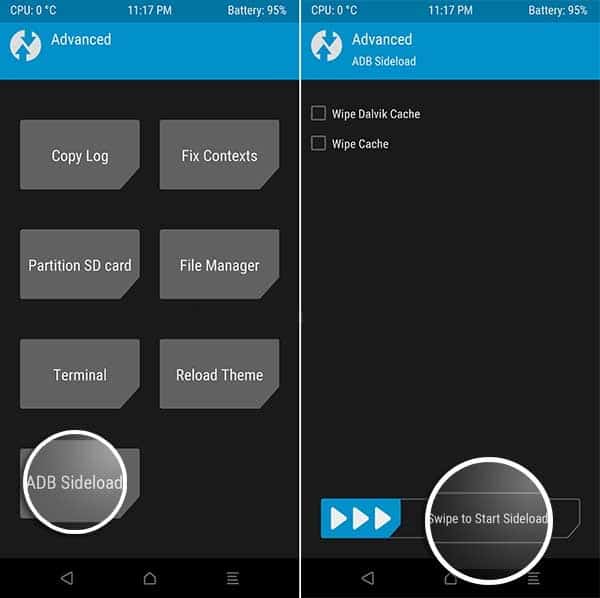 Step 8. Finally, enter the following command to sideload and permanently install TWRP recovery.
adb sideload twrp-installer-3.3.1-0-jasmine_sprout.zip
adb sideload twrp-installer-3.3.1-dees_troy-daisy.zip
Congrats, you have successfully installed the TWRP recovery on Xiaomi Mi A2/ A2 Lite. Now it's time to format the partition and disable the Encryption. (Note this is only required for android 10 and above versions if you are on android oreo or pie skip this step).
Step 9. Formating the Partition and disabling the encryption. To this first of all format your internal storage using TWRP and reboot into TWRP recovery.
Step 10. Once you are booted into the TWRP recovery go to the 'Mount' menu and tap on 'Enable MTP'.
Step 11. Now back to the TWRP homepage and install the Forced-Encryption Disabler zip file. That's it you are done here.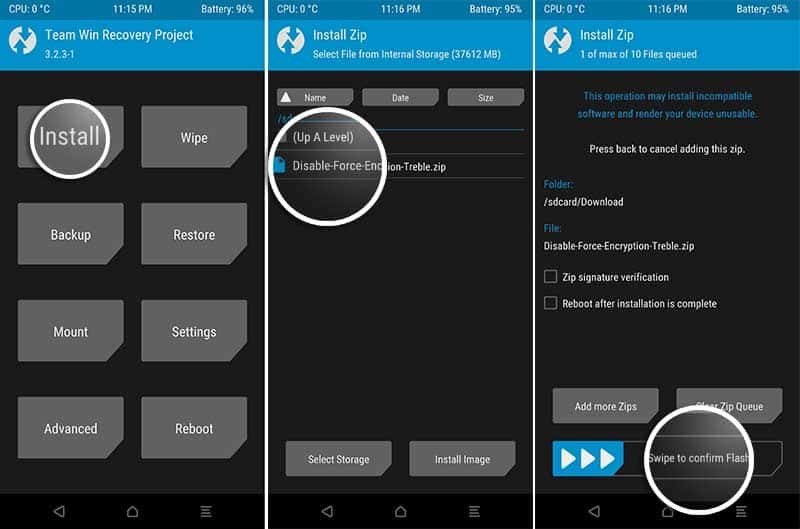 Rooting Xiaomi Mi A2/A2 Lite
There are different methods to root Xiaomi Mi A2 and A2 Lite. like you can use the SuperSu or Magisk with the TWRP or try apps like kingoroot and framaroot. But the most successful method to root Xiaomi Mi A2/A2 lite is via magisk.
So lets move ahead and install magisk and root Xiaomi Mi A2/A2 lite.
Download the latest magisk manager from here.
Now place the magisk manager at the root of your internal storage.
Boot into the TWRP recovery mode using the volume and power keys.
Navigate to the Install button, select the magisk zip file, and swipe right to install the magisk in your device.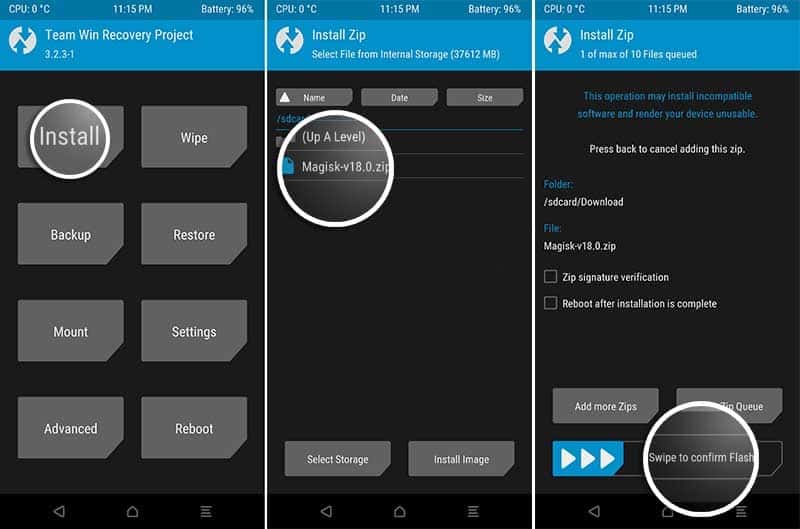 5. Once done reboot the system and when your device boots up you will have a new app in the app drawer called magisk. Here you can control all your root activity and magisk features.
That's it your device has been finally rooted with the magisk.
Wrapping Up
Rooting an android device has numerous advantages as compared to a stock android. With rooting, you can perform super administrative level functions and install new boot images, ROMs, and restricted apps.
There are different methods of rooting a device. If you are using a PC then check out this one click root guide and if you are using android then here is a complete root guide for android via using rooting apps.