5 Simple Steps : How to Speed up Computer and Make it Run Faster
Today we are going to discuss how to speed up computer. A computer runs a lot of background application which causes it to run slow. In this tutorial, I will tell you how to make computer faster in just 5 mins.
A computer is the main hands of peoples in daily life. Without a computer, laptop and smartphone people can not do anything. From our house to the office, Morning to Night everything is connected to the Computer and the Internet.
Though it is becoming the basic need of every human being. Without computer Government and businessman can lose their billions of money. Bank can't operate without a computer. Ultimately it affects our daily life.
So it is necessary to make our computer run smoothly and fast so one can perform their task on time without any problem.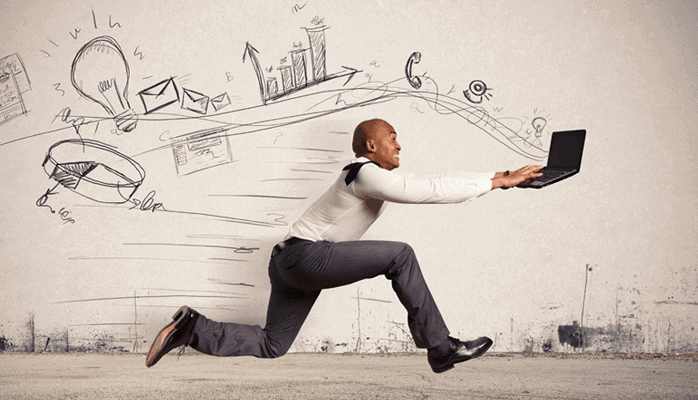 5 Reasons Why Your Computer Run Slow?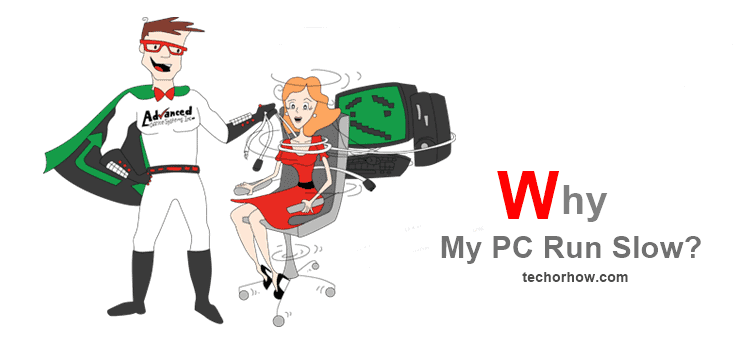 A computer is a machine which has RAM, ROM, Mother Board, Graphic Card, Processor and much more inside it. CPU is the main unit of the computer. It contains all the main parts of the computer in it.
A computer never becomes ideal until you switch it off. When the computer is on it starts many background process which is very necessary to make the computer run smoothly. Here are the top 10 reasons why your computer run slow.
1. Low RAM (Hardware) of Computer

If your computer does not have a good amount of RAM (Random Access Memory) then your computer does not work properly. To make computer smoother you will need to have a good amount of RAM in CPU.
A less amount or RAM is not sufficient for an application which requires a lot of RAM. Nowadays almost every application on Computer requires at least 2 GB RAM. If you don't have minimum 2 GB RAM in your computer then your computer will start lagging.
Provide a good amount of RAM to the computer, so the computer can work smoothly. You will require minimum 2GB Ram, if you have more RAM like 4 GB or 8 GB then your application can use more power. So this will make your computer faster just like cheese.
2. A Bad Processor

Intel and AMD are the two good processor making company. Intel is mostly popular nowadays due to its new technology and updating generation processors regularly.
AMD processor is good for the PC which does not require a more powerful processor. AMD Processor is mostly provided in the low budget PC.
Read More From Windows :
If you want to use your PC for HIgh Activity like Play High-End Graphic Games or using the computer for Running Graphics Application like Photoshop etc then you should use Inter Processor. Intel i7 is a good processor which can speed up computer in just a min.
3. Running Background Application
When you turn on the computer tonnes of application started to run in the background. Some of its application is started by the developer so the hardware of a computer can work smoothly.
But some of this application is also started by the user which consume a lot of RAM and thus makes the computer to run slower.
To make computer run faster you have to keep an eye on the background application by checking tasker regularly or you can also limit the resource used by a particular application.
This tip will speed up computer and a smooth experience will be enhanced.
4. Antivirus Application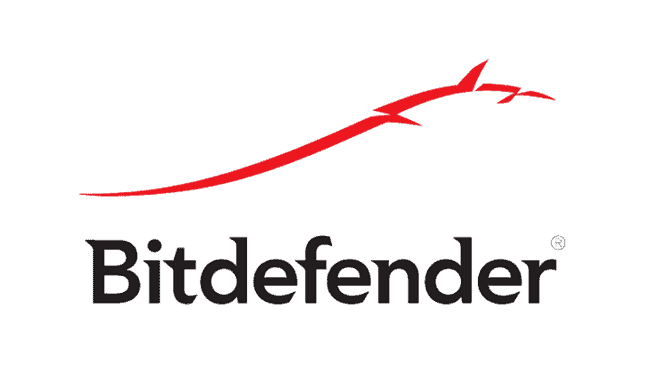 An antivirus is a tool which protects your computer from the virus, trojans, and malware. Due to increasing of cybercrime and hacking activities antivirus in the necessary tool to use for PC
Quick Heal is the most popular antivirus having good fame around the users. Quick heal, Bit Defender, Windows Defender, McAfee Antivirus and many more run in the background.
All of this antivirus continuously scan your computer so that they can protect the user from malware. Due to running in the background this antivirus tool makes pc run slower.
5. Internet Connectivity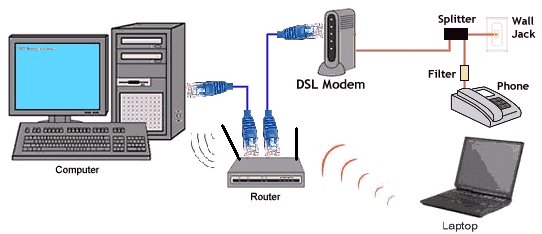 Yes, internet connectivity can also affect your computer and make it slow. Due to continuously connected to the internet many websites send a push notification to the user.
So, the browsers like Google Chrome, Mozilla Firefox and Internet Explorer use more RAM which can make your computer run slow.
If sufficient RAM is not available in your computer then computer motherboard will start heating. This causes a lot of problems and it can also damage your computer.
So all this factors affects the permormnce of computer and make it slow. To have a good performnace you need to have a good resource.
How to Speed Up

Computer

and Make Computer Faster?
A detailed study of the causes of running slow the computer provides us with enough detail. With this information, we can also speed up computer and make it run faster.
Yes everybody wants to know how to make computer faster in simple steps. So here is a guide and my personal experienced methods which will help to speed up computer.
1. Find the Memory Eater Programs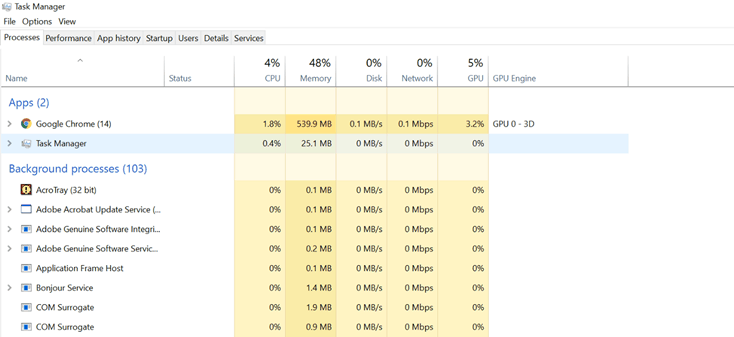 Your computer is running slow because someone is using all of the resources. For example, A photoshop is running in the background and using a lot of resources. This causes your computer to run slow suddenly.
Your computer will become slower when the resource uses has been reached to 90 %. To make your computer faster you have to kill and end that programs. To do this you have to Open Task Manager and click on CPU Usage to see the application which is making your computer slow.
Now click on the application and press right click on it. Now click on End Task and you have successfully killed the task and freed up some RAM.
2. CLose System Tray

Many of the application runs in the background and hide in the system tray. This application creates a lot of problem of memory link and resource uses.
To get rid of all this application click on system Tray and remove all the application from the System Tray. By doing so more of the computer will be available to the user.
3. Reduce Animation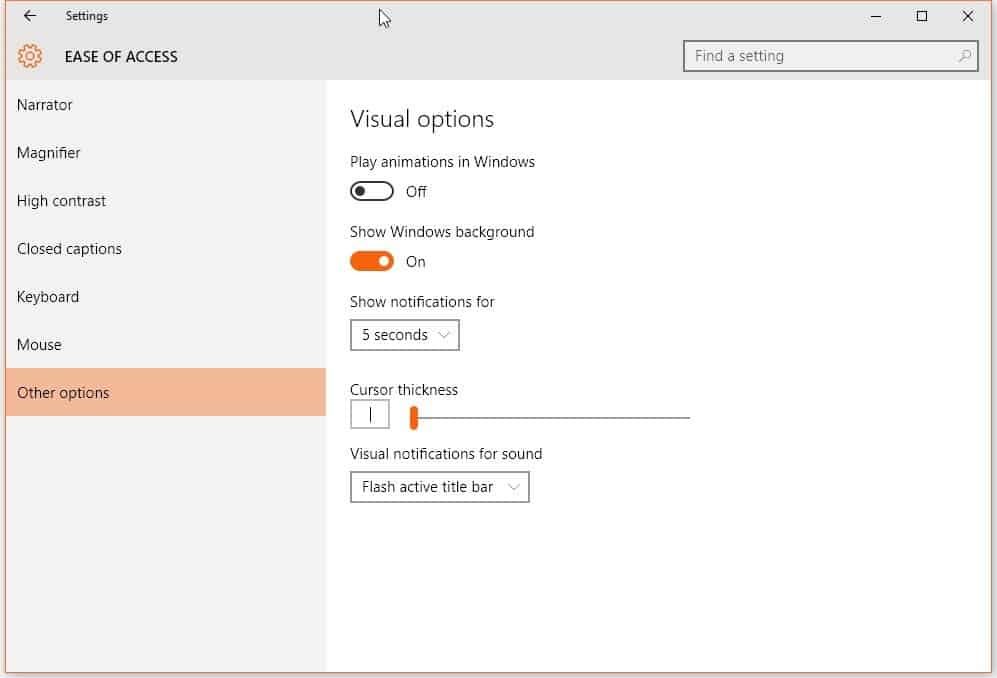 Windows uses the animation to give a look to the computer. For example, when you open and closes a window, right click and press the refresh button or a loading mouse icon. All of these are Windows Animation which uses a lot of Resources.
To make your computer faster you have to disable all this animation from the Contro Panel. To disable animations, press Windows Key + X or right-click the Start button and select "System." Click "Advanced System Settings" on the left and click the "Settings" button under Performance. Choose "Adjust for best performance" under Visual Effects to disable all the animations, or select "Custom" and disable the individual animations you don't want to see.
4. Make Your Web Browser Light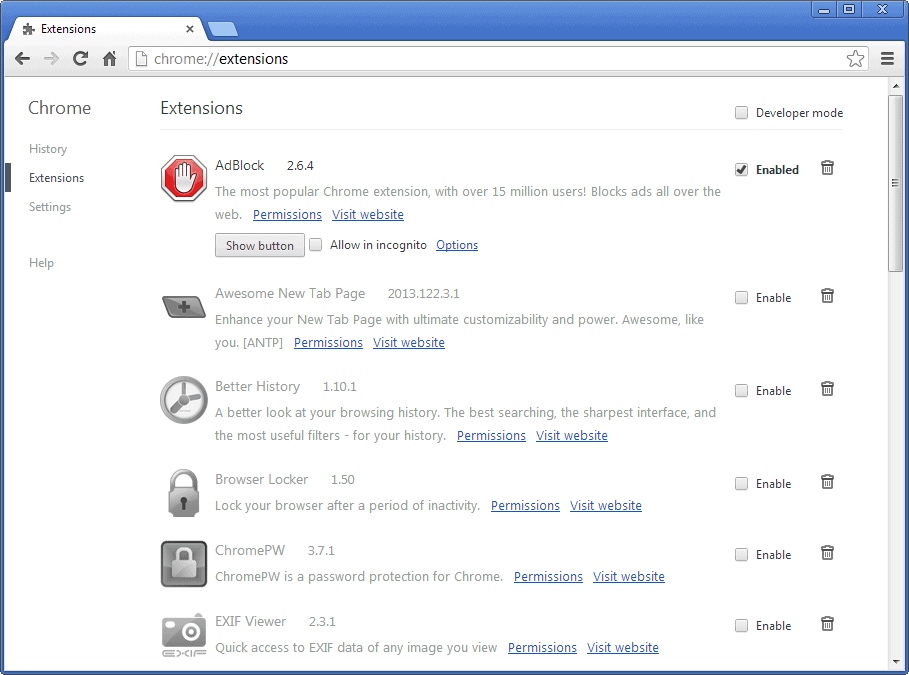 Lightning of web browser can also speed up computer and make it run Faster. It's a good idea to use as few browser extensions, or add-ons, as possible — those slow down your web browser and cause it to use more memory.
Go into your web browser's Extensions or Add-ons manager and remove add-ons you don't need. You should also use Flash only when needed. This will save a lot of RAM in your computer and make it run faster.
5. Free Up Disk Space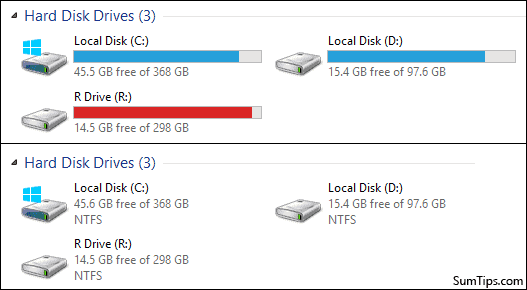 Disk Space is also a reason to slow your computer. When there is not enough Disk available in the Hard Drive then your computer will not work properly.
To work computer properly, you have to keep a good amount of fress disk space in the Hard Drive. This disk space is used by the various application and Windows for temporary and some permanent purpose.
Read More From Windows :
6. Uninstall Program Not in Use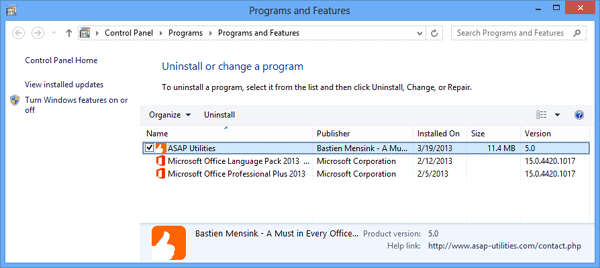 Uninstall the programs which is never used can also speed up computer and make computer faster. There is the number of programs on the computer which we used sometimes and forget them.
This type of programs uses a lot of resources which make them survive in our computer environment. They are getting updates in the background.
For getting a good speed in performance of computer you have to remove all the unnecessary programs from Control Panel. To do this go to Control Panel and click on uninstall program, now select the program which you wish to remove and click onUninstall.
7. Scan For

Malware

and Virus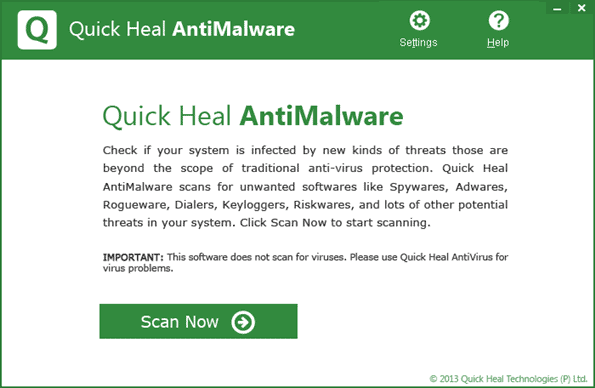 There is also a chance that malware is slowing down your computer and causing it to run slower. This may happen when malware is spying on our location or advertisement is showing in many programs.
To solve malware related issue and protect your privacy and data scan your computer with the good antivirus tool also try Quick Heal to remove malware.
8. Disable Startup Programs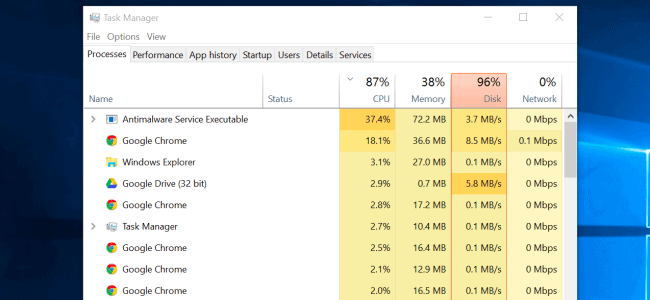 Many programs are started at the time of starting the computer. To prevent this programs to start at the startup of computer we have to disable them, so we can free up a good resource and RAM.
To disable the startup programs Right Click on Taskbar and click over Start Up Tab and disable the application which you don't want to start up at the starting of the computer. Windows will helpfully tell you which applications slow down your startup process the most.
Wrapping Up :
So here we have discussed all the reason by which PC Becomes slow and start lagging. This guide covers all the topic of How to Speed up Computer and How to make Computer Faster. This steps just only take 5 mins to boost your Pc and Speed up the performance of your computer. If you have any problems with the above steps or have some good ideas related to this topic the share them in the comment.