Best Custom Rom For Redmi Note 6 Pro (Updated) – 2019
Are you get bored with your phone's look and performance. Then try this Best Custom ROM for Redmi Note 6 Pro which beats MIUI's stock UI in every way.
Overall the look of MIUI is not good even if they provide a regular update but no change had been seen in the look of Redmi Note 6 Pro.
So if you want to enhance your launcher and default UI with the most customization features you have to switch to Custom ROM.
What is a Custom ROM?
As you know that Android is an open-source project where the developer take its code and built their own System. Companies like Redmi, Samsung are doing the same they just tweak the code and make a ROM for their users.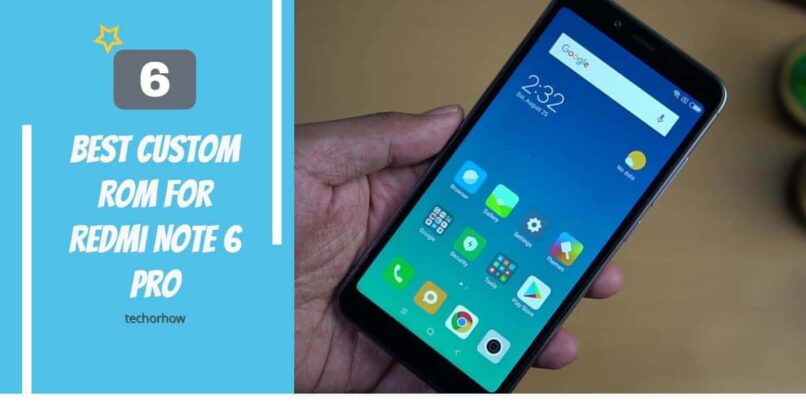 Similarly, there are many developers who always tries to build custom ROM for trending Android devices and tablets.
Custom ROM uses custom kernal which can boost the performance of your device. There are no bloatware apps in custom rom and features are limitless as compared to stock rom.
Difference Between Custom ROM and Stock ROM
Stock ROM are those which are preinstalled in your Android device when you buy it from the market. These Stock ROMS are developed by mobile manufacturing companies.
They also installed their own apps which create a burden on the performance of Android.
Let me tell you when you buy a Samsung Phone it has too many inbuilt Samsung application which you cant remove easily, theses are known as bloatware.
While on other side Custom ROM is manufactured by the developer when there is more demand for features. Xda Developers is the home of Android developers.
Custom Rom is free from bloatware and they are well optimized to increase your performance & give a better look.
Best Custom ROM For Redmi Note 6 Pro
You dont have to worry about finding the best custom rom over the internet, here I will provide you 6 Best Custom ROM for Redmi Note 6 Pro.
All of these custom ROMs are well optimized by keeping performance and look in mind. All you need is to download and install them in your Redmi Note 6 Pro.
Lineage OS 17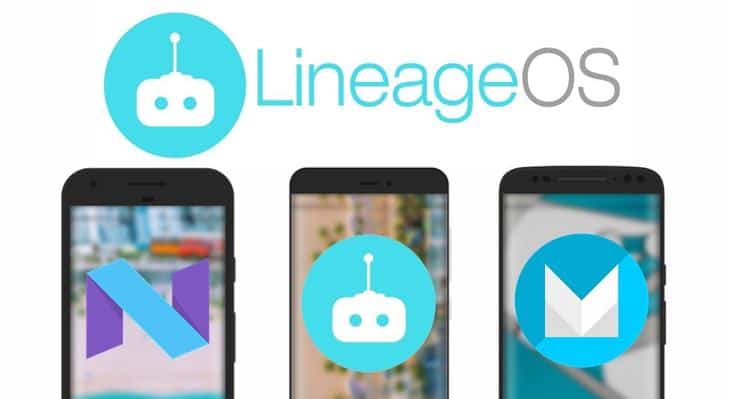 Lineage Os is one of the best Custom ROM for Android devices. It comes with a large option of customization and tweaks.
Also, Lineage Custom ROM is the most downloaded rom as they are developed by the CyanogenMod developers.
Due to the very close of AOSP these rom is very stable and custom ROMs like crDroid and Resurrection Remix use lineage os as their base.
To enhance the sound this rom came with AudioFx which makes the sound quality more clearer. And to make your experience faster and smoother Trubchet is preinstalled in this.
Talking to the bloatware except for AudioFx there is no bloatware. Lineage OS is a very lightweight and highly optimized ROm.
If you are a daily user then this ROM fits your smartphone in all ways.
Pixel Experience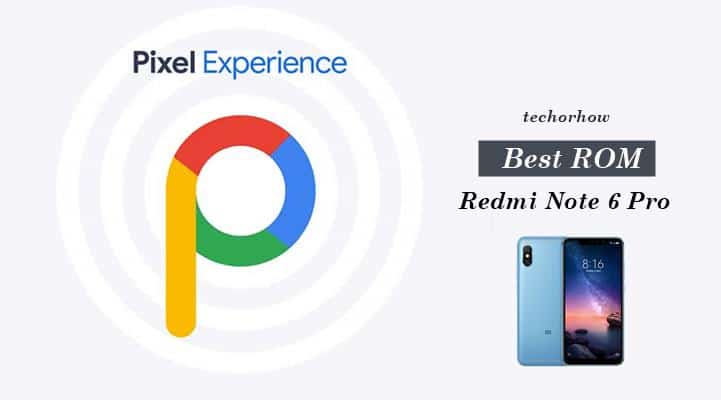 If you got inspired by the Pixel device and want to try their appearance and feel in your phone then Pixel Experience is the best ROM for android.
Pixel Experience is almost near to the stock experience providing you the light weighted code and faster performance.
It comes preinstalled with all Pixel Wallpapers, ringtones, fonts, boot animations so you can fell overall pixel experience.
Along with this it also came with GApps so you dont need to flash them separately.
Resurrection Remix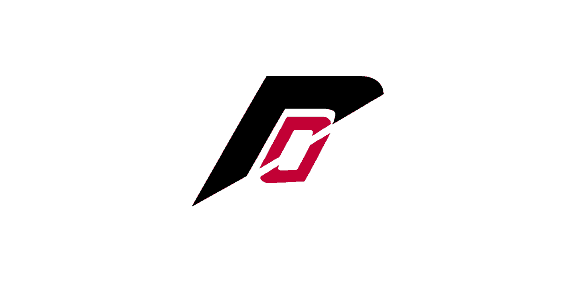 Resurrection Remix is one of the best ROM for Redmi Note 6 Pro. If you love the customization starting from Status Bar to Boot animation then this ROM is for You.
With this ROM you can customize every single setting in androids like Status Bar Clock Setting, Custom Network Name, Speed Indicator, Boot Animation and much more.
This ROM provide you the stock experience with less third party apps to increase the performance. The default launcher is Trubchet which is lightweight and similar to android UI but with some more extra features.
This ROM also includes some best apps like Music Player, AudioFx and File Manager which are well optimized for your android.
Havoc OS

If you want something different from Stock Android then Havoc OS is for you. It is based on the AOSP code with more features and light-weighted.
This ROM is inspired by the Google Pixel and has the material design. Havoc OS is a box full of features and customization.
Havoc OS allows you to customize Status Bar, Ambient Display, Quick Tiles, Weather Tiles, Buttons, Gestures, Lockscreen and much more.
If you want more features for your device then Havoc OS is perfect for you. Download the ROM and see how it improve the overall look of your phone.
crDroid 5.0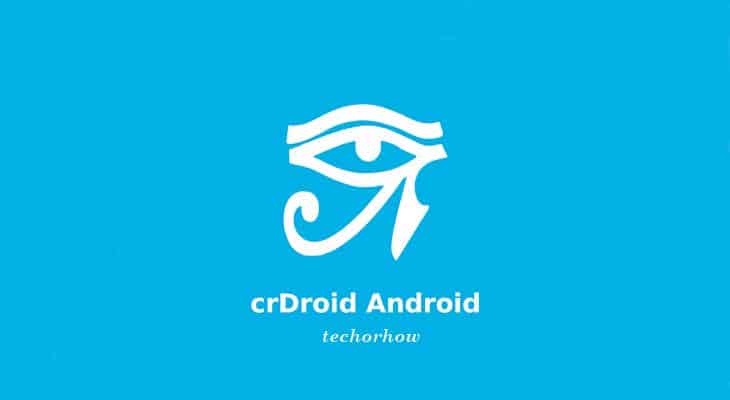 crDroid is a Lineage OS based Custom ROm with a tons of features. As based on the Lineage OS this rom provides you a smooth experience.
crDroid becomes famous in the Custom ROm community with its large number of massive features.
It cames with preinstalled apps like crDroid Music, file Manager, crDroid Home, and crDroid setting which allows you to customize everything in your android.
AOSP Extended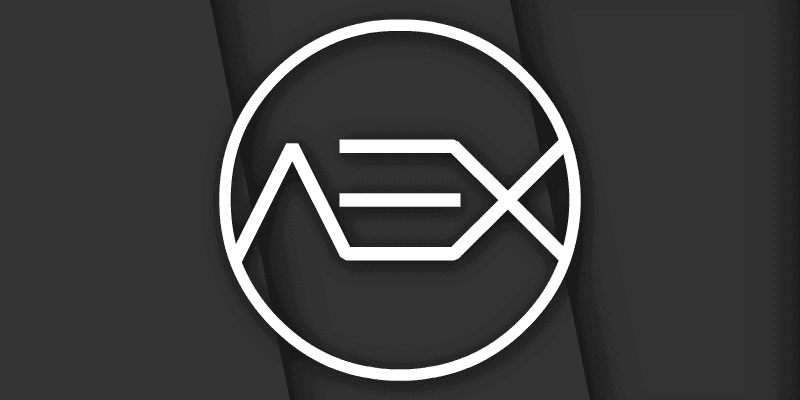 AOSP Extended is an AOSP based Custom Rom with a respectable feature. This ROM provides you the Stock Android Experience with less bloatware and a smooth UI.
The UI of this ROM is purely stock with custom AEX Wallpaper and AEX boot animation.
This apps came with preinstalled apps like Via browser which is very fast and remains under 3mb size, Retro Music Player and a Wallpaper app.
Talking to the customization you can customize status bar, quick tiles, lock screen and many more.
How to Flash Custom ROM in FRedmi Note 6 Pro
Flashing the custom rom is a very easy part if you follow the instruction carefully.
Note: You can also brick down your device if you dont follow the steps accordingly. To be safe hand perform a complete android backup before proceeding.
Step 1: Unlock the bootloader
To unlock the bootloader go to this page and apply for all permission and download the MI Unlock & install it in android.
Enable USB Debugging and OEM Unlock in the Developer Option in Android Setting. If you cant find develo[er setting then tap 5-6 times on build no. in About section.
Step 2: Flashing TWRP Recovery
Install ADB and Fastboot drivers and go to C:\adb
Now download the recovery file from here and rename it with recover.img and place in the C:\adb folder.
Connect your device with PC via USB cable and open Commande window in ADB folder and type this command:
fastboot devices
This will list all the android devices connected to your PC if you unable yo find your device here then reinstall the Drivers and try again.
Now its time to flash the recovery, to do this type command:
fastboot flash recovery recovery.img
That's done, recovery has been installed in your device.
Step 3: Flashing Custom ROM
Download the ROM and GApps from the above download links. (For Pixel experience ROMs GApps are already included)
Boot into Recovery with help of Power Off and Volume buttons and Go to Wipe section > Wipe Data > System > Cache > ART cache and wipe them.
Go to Install Section and Install ROM zip file
Flash GApps if ROM doesn't include them
Flash Magisk if you need root
Reboot
That's done.
---
Wrapping Up:
So here, I have mentioned the best Custom ROM for Redmi Note 6 Pro which you can easily flash and enjoy their features.
Also, See – 12 Best Custom Rom for Redmi Note 3 [Snapdragon]
If you are daily user and dont want to flash ROM's again & again but want features with experience then I would suggest you go for Lineage OS ROM.
You can also choose Resurrection Remix rom for more features but this rom are buggy and they will not go for longer use. Rest depends upon you, install them and share your success in the comment box.