[Review] Does Clean Master Really Works? Is it safe to Use
While using an android phone you notice many times that your phone is running very slow, laggy, or stop working for a short time. In this case, most people think that the phone needs to free some RAM for a smooth operation. So many users use apps like Clean Master, DU battery Saver, and 360 Security Lite.
But think a little while, does clean master really works, and really it can free some RAM on your android which is called boosting. Google Play Store is full of such apps that claim that they can increase the performance of your phone by just tapping a boost button.
But this is not what it happens in most scenarios. So to test apps like clean master along with its pro version we have concluded some tests. And in this post, I am going to Review Clean Master so that you get the exact right information about clean master's working and safety.
What is Clean Master?
As said by Cheetah Mobile, Clean Master is an Antivirus, Booster, and Phone cleaner for android devices. Also, read how to change Windows 10 Login Screen Background.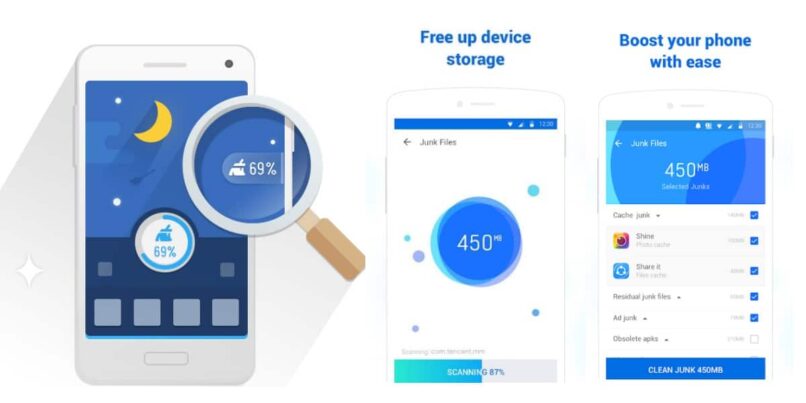 Talking about the antivirus it keeps you safe from the malicious application being installed on your android as well as malicious files on your phone.
Along with the Antivirus, it is also packed with a Booster which claims that it frees a lot of RAM of android phones by closing background activities and services. According to Cheetah Mobile, it can free up to 80% of the total RAM available in your android which helps your phone to run smoother.
Features of Clean Master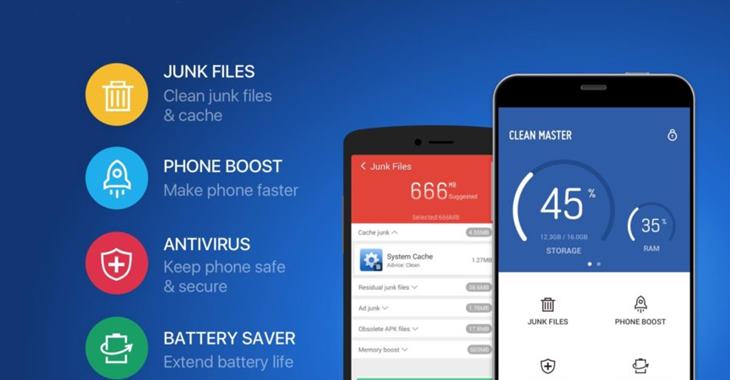 Talking about the features of Clean Master it has Antivirus to protect from malicious attacks, a Booster for boosting phone performance, and a Phone cleaner for cleaning junk files.
1. Antivirus
As mentioned by the Cheetah Mobile, clean master have an inbuilt antivirus function that helps you to keep safe from malicious attacks and viruses.
It periodically scans your android in the background and removes any possible threat which can affect your android.
2. Booster
With the help of this feature, you can increase the performance of your android phone by closing background applications and services. Also, Read | Spotify Premium Apk Download Latest Version 8.5 (Updated.
It helps to keep enough RAM free to run android with smooth ease.
3. Phone Cleaner
Phone Cleaner helps to free some space on your android disk by cleaning old and junk files. It also cleans the old database of uninstalled apps and unused files. This means it frees up your system space so that you can have more useful files there.
Does Clean Master Really Work?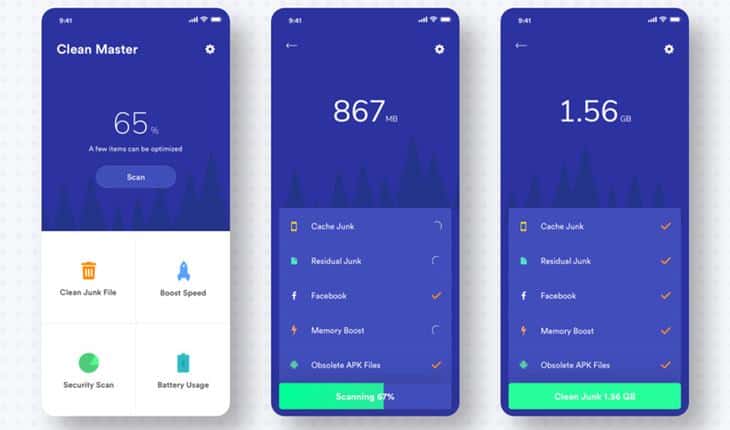 To find the answer to this question we have done several tests on the app on different phones by keeping eye on the Benchmark and CPU usage of android.
We have done this test after restarting the android so that we can have fresh data of usage and also after launching memory eater apps and games. Also, read 7 Best Windows Firewalls to block unwanted attacks.
This means the minimum CPU usage and Maximum CPU usage while launching memory eater apps like PUBG, Facebook, and many more. In our test, our Load Antutu Score was 16,689 but after using clean master it slightly improved to 17,181.
So our results show that there are some improvements in the performance of android but in fact, this improvement can be done by phones inbuilt cleaner.
Now, most android phones came with a cleaning system that kills background activity. Clean Master works almost equal to this inbuilt cleaning system provided by the Phone manufacturers companies.
How Clean Master Clean Phone from Virus and Boost RAM?
When you open a Clean Master application and click on the boost option it just simply closes the opened application by users. But it does not close background services.
Means it just acts like a mirage in a desert showing you what you want to see. In fact, users are also happy with this result and they never check running services in the setting of android.
Talking to the Virus, the antivirus features of clean master slightly help you from most common trojans and malicious applications. But it can not protect your phone from the latest and serious trojans for that you need real antivirus applications like Quick Heal.
Is Clean Master safe?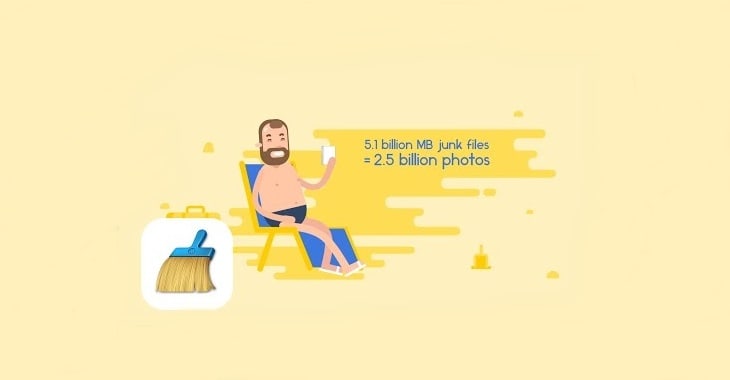 Yes, Clean Master is safe to use because it does not affect your android phone. Must read 10 Best Survey Bypass Tools & Remover Software.
In fact, Clean Master helps you to remove malicious applications from your system and keep your phone healthy.
How to Stop Android Background Applications and Services
Greenify – If you really want your phone to run smoothly and always keep free more RAM, then you should start using Greenify. It hibernates and kills background applications which help to free more RAM and save a lot of battery. Which indirectly improves the battery life and system performance.
Conclusion
So I think now you have the answer to "Does Clean Master Really Work?" and is clean master safe to use? I think you don't need any phone cleaner apps, an inbuilt app really helps in that case.
So don't waste your time downloading apps like Clean Master, 360 Security, and more. Just install Greenify and for the best performance root your android and utilize all android resources.
That's all in Clean Master If you really liked the post share it with your friends. Have a good day.