7 Best Windows Firewall for Windows 10/8/7 PC (Free) 2019
Are you looking for the Best Windows Firewall for Windows 10/8/7, if yes then you are at a right place. Due to increaseing hacking activities and data breaches over the world there is a majour risk of your Windows Security.
According to a report, every minute nearly 2013,4226 data records are lost and stolen by the hackers.
Almost 80 % of the user use Windows as their favourite platform. As the windows is more popular their chance of threat have also been increased.
Many of Hackers try always try to hack the data of popular peoples or the one whom they require the data, these hackers use the various type of Malwares & Trojan virus to breach the security of Windows 10.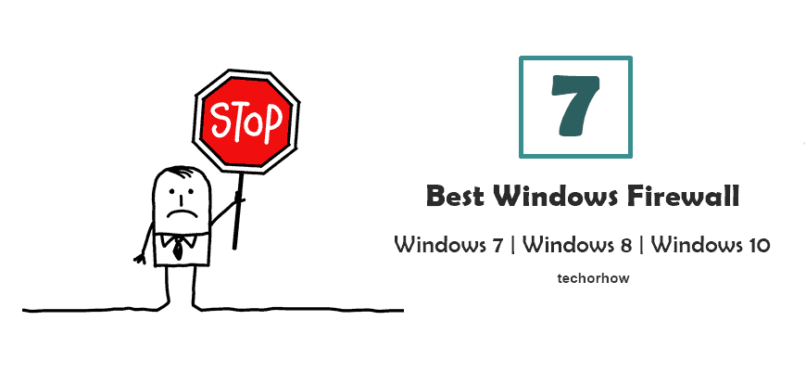 As there is no firewall present in your Windows 10/8/7 Pc, so it become easy for them to break your windows security if you not have a high one.
What is Firewall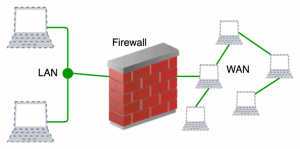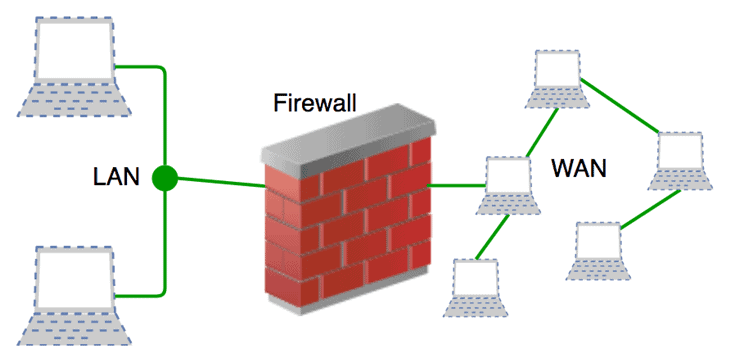 A firewall is a syetem used to enhance and increase the security of the system wheather it is Windows 10 or a Smartphone.
It is basically a wall made up of the codes which inspect evey incoming and outgoing connection through it. When you make a connection ith the any Website just like techorhow.com then windows firewall inspect your connection and check the threats in the connection.
Firewall also filter the network traffic and protect the PC from the unautorised user as well as DoS and DDoS attack.
With the help of firewall you can also block a particular ip address or connection so whenever you visit that connection by mistake firewall will block you and stop you from getting connected.
7 Best Windows Firewall for Windows 10/8/7 PC
Here is my list of best windows firewall and all the windows firewall provided here are free of cost. And the best thing is that all the listed firewall below are test and selected on the basis of user rating and surveys.
Basically in Windows 10/8/7 PC a Windows Defender is provided by the Microsoft to increase the security of Windows PC. But up to some concept windows defender is found limited to features.
1. Commodo Firewall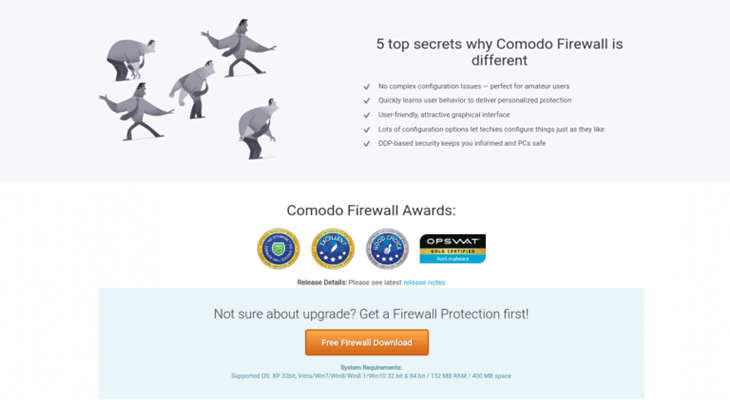 Comodo firewall is one of the best windows firewall available for free of cost. The best thing about Comodo firewall is that it has an option to allow or block connection to any app.
Read More From Us
Commodo firewall monitor and block the certain procees and give warning whenever any app tried to change the setting or use any resources.
Features of Commodo Firewall
It has HIPS (Host Intrusion Prevention System)
Website Filtering
High and Best Security
Integrated with Commodo Dragon Browser
Even with all these features, Comodo is pretty easy to use, even for beginners. If you are an advanced user and know what you are doing, you can create custom rulesets to manage the firewall activities however you want.
2. Tinywall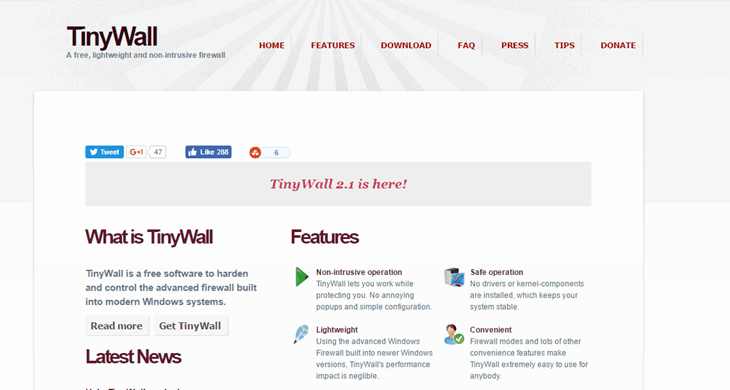 As the name suggests, TinyWall is a free, small, and lightweight application that lets you easily manage the incoming and outgoing connections.
TinyWall is very different compared to the others on this list. i.e, it uses the highly efficient built-in Windows firewall to manage all the connections.
Features of Tinywall
No annoying pop-up queries.
It has Saner User Interface
Auto-learn feature is helpful for creating exceptions
Moreover, being a non-intrusive firewall, TinyWall doesn't show any pop-up notifications asking you to permit an application to access the internet, instead, it makes it simple to block or unblock various applications and processes from accessing the internet.
3. Glasswire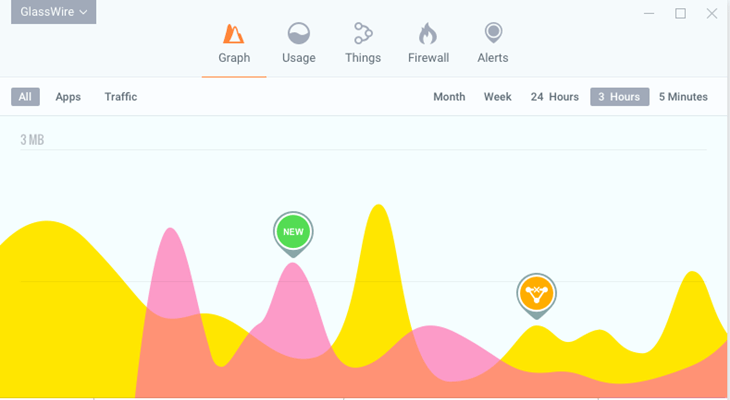 Glasswire is another popular free network monitor and firewall application for Windows 10. Unlike other software in this list, Glasswire's user interface is pretty modern and fluid.
What I like most about Glasswire is how easy and intuitive to use it and the beautiful graphs it shows relating to the network activity.
Features of Glasswire
Best Graphical Interface
Real Time Protection
Security Alert Notifications
Host Information
Privacy Protection and Bandwidth Monitoring
You Must Read
Features of Glasswire includes full-fledged bandwidth monitoring, privacy protection, evil twin detection that alerts you when a WiFi network is using the same name as you or when your network suddenly losses its password, application blocker, etc.
3. Peerblock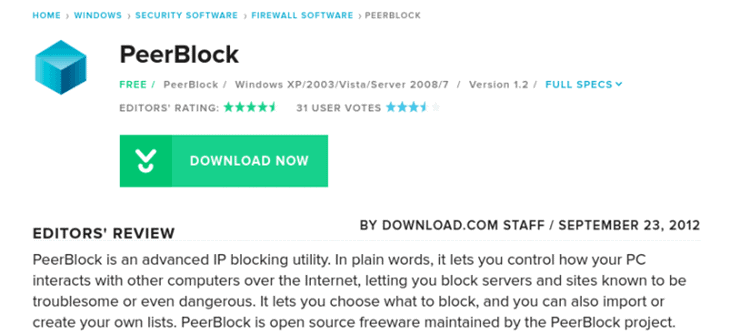 PeerBlock is made to block incoming and outgoing connections to and from specific IP addresses.
PeerBlock is not your traditional firewall the monitors and blocks specific or all applications.
Features Of Peerblock
Centrailized Built-in list of IP address
Security Notification
Suitable for Heavy User
Best Security
PeerBlock is not for everyone. If you are a heavy torrent user or just someone who share files via peer-to-peer then give PeerBlock a try. It is effective at monitoring and blocking IP addresses.
4. Zonealarm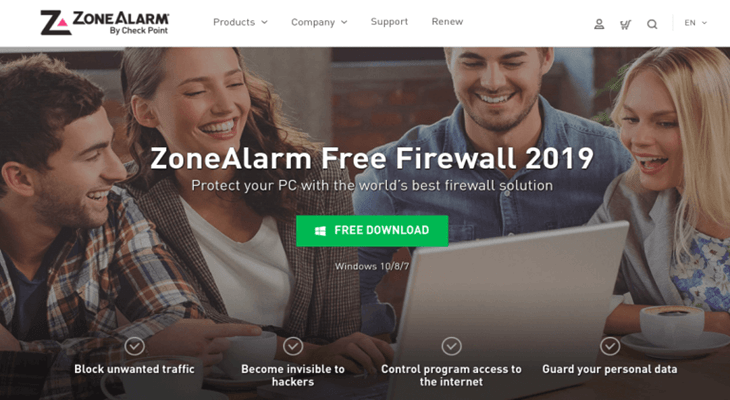 ZoneAlarm is one of the oldest and popular windows firewall. You can use ZoneAlarm in all of your windows 10/8/7 PC.
The application can also block ports, hidden ports, monitor and block malicious traffic, and auto-block programs on suspicious activity.
Features of ZoneAlarm
Includes 5GB of free cloud backup.
Many Security Programs
Better Upgrade Option Available
Max Security
Auto Learn Features from Expectation
All in all, ZoneAlarm is a pretty good firewall that is good enough for most users. However, compared to Comodo Firewall, ZoneAlarm lack a few advanced features
6. Firewall App Blocker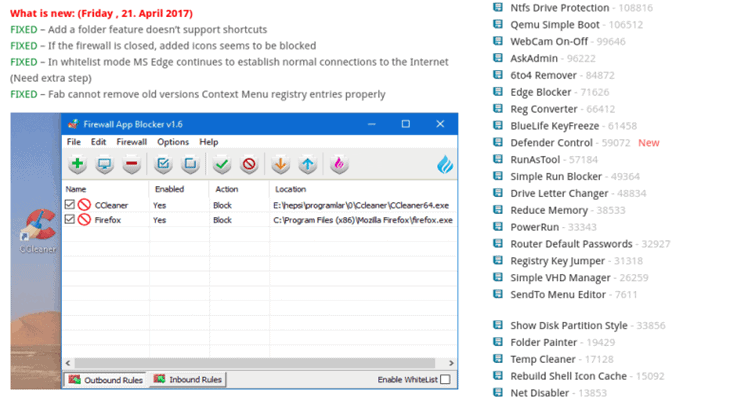 The app name says it all. If you are looking for a simple app that lets you block applications from accessing the internet then the Firewall App Blocker is for you
Features of Firewall App Blocker
Simple Interface
Block Unauthorised Connection
Good Security
Automatic updates
It is very simple and easiest operated windows firewall that will block all the unauthorised connection to your PC
7. AVS Firewall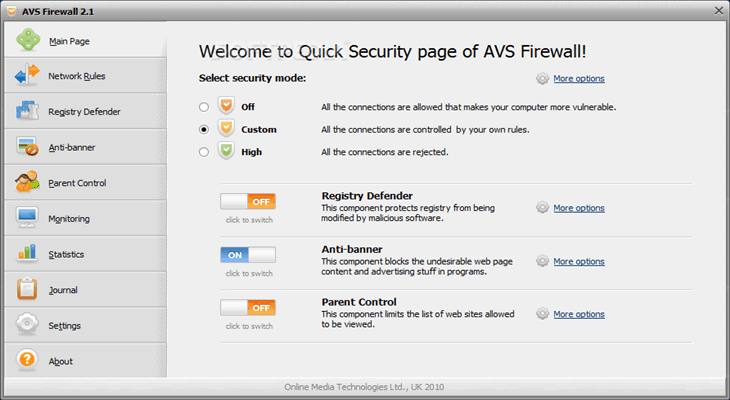 AVS is the simplest interface Windows Firewall and its very easy to use.It control computer from various malcious attack and registery changes and even advertisment like popup ads or flash ads.
Features of AVS Firewall
Intuitive UI allows for a lot of customization
Monitor all incoming traffic
Parental COntrol
Monitor all outgoing traffic
Simple and easiest Interface
AVS firewall also incudes Parental Control which is very useful by the parents for their children. Herw you can block the specific sites like pornography, gambling etc for your child.
Final Words
For the security of the windows from malcious and unauthorised attack ou should always use best windows firewall for your windows 10/8/7 PC. Here i have listed the best windows firewall which is available free in the market