FlexClip Review: An Easy and Excellent Video Creation Site to Try out
Videos are great ways to get people talking, to be visible, and to attract likes and interactions on social media. We often wonder how to create unique videos. It is, therefore, difficult to find your way around with all of the many tools that are available on the market.
FlexClip is one of them, and you've probably heard of it. But what exactly is FlexClip? In this article, we will introduce you to this tool, its functionalities, advantages, and steps to use it.
FlexClip overview
FlexClip is a tool that lets you create and edit videos online for free. You can make videos without being a digital expert. You just need a good internet connection, and you're good to go. It's an effective way to create short and original videos without getting lost in complicated features.

Its video editing interface is quite easy and simple to understand. This tool is an all-in-one editor because it allows you to do several tasks at the same time. If you have many videos and want to put them together, you can do it with one click in FlexClip.
FlexClip features
Those who like to create and edit videos without having to worry are served with this software. Indeed, like the video editing software that is known, FlexClip Video Maker offers excellenttools that are easy to understand for its users.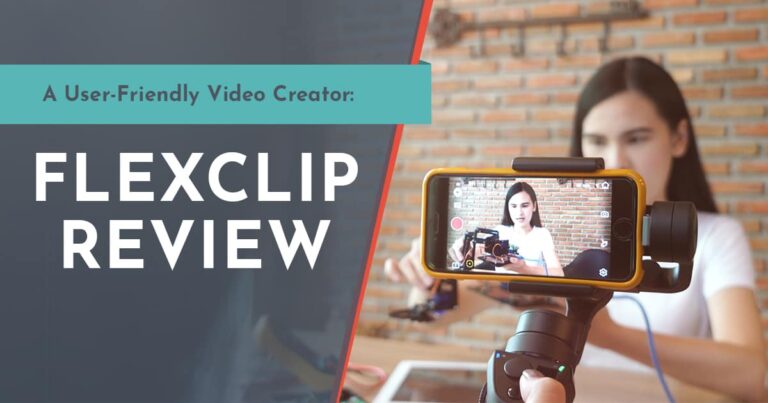 This tool allows you to collect several videos, edit or cut them. You can also add text, music, or special effects without having to invest in software that is heavy and overpriced.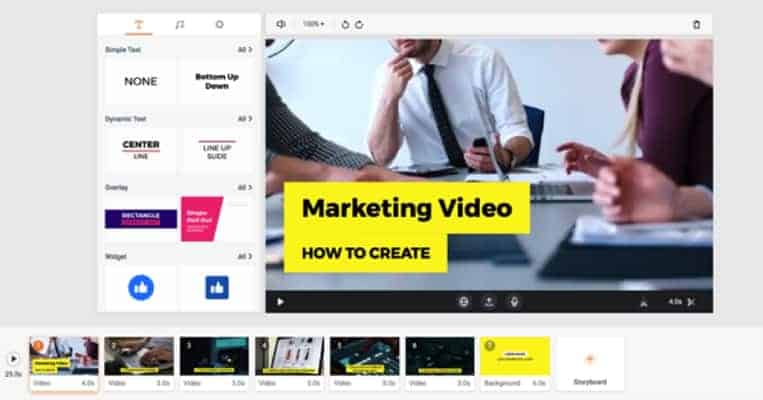 FlexClip currently only works with Google Chrome. However, the tools that are offered are sufficient and rich enough to prepare quality video edits. This all-in-one video editor lets you trim videos to get the desirable parts of them. You can also edit texts enriched with color and designed by professionals.
It also allows you to easily decorate and edit your video by adding background music or a voiceover. With FlexClip, you can mute the voiceover or adjust your audio video with your fingertips. It is a video editing tool capable of responding to your request.
How to create videos using FlexClip?
As mentioned, this software is easy to use. Here are the steps to take advantage of this free online video editing tool:
First of all, you must go to the official FlexClip website.
Then you should create a free account that you can use as many times as you want.
In the Text section, insert texts according to your needs by following the predefined style or directly the logo of your choice, followed by a text.
To insert music, go to the Music section. There you can add your music and adjust the final volume, for example.
To be able to add watermarks, go to the Settings section.
With FlexClip, you can adjust the format, position, size, and opacity of the videos you want to collect, create, and edit.
The Advantages of FlexClip:
In addition to being free to try, FlexClip has many advantages, namely:
This video editing tool is easier to use, and the processing speed is two to three times faster than that of other software in the same category. Editing videos is done in a few minutes.
Whatever the format of the video, it can be produced very quickly.
You can zoom out or in on an image.
You can access free artistic music tracks for personal and commercial use.
You can also search for video clips and photos in the media library if you don't have any.
FlexClip Preview feature allows personalization in real-time. It supports multiple resolutions, which are 1080P, 720P and 480P.
The presence of the 1: 1, 16: 9, and 9:16 ratios make it easier to play videos on smartphones, desktops, and other devices.
Its major advantage is the automatic save of videos to your account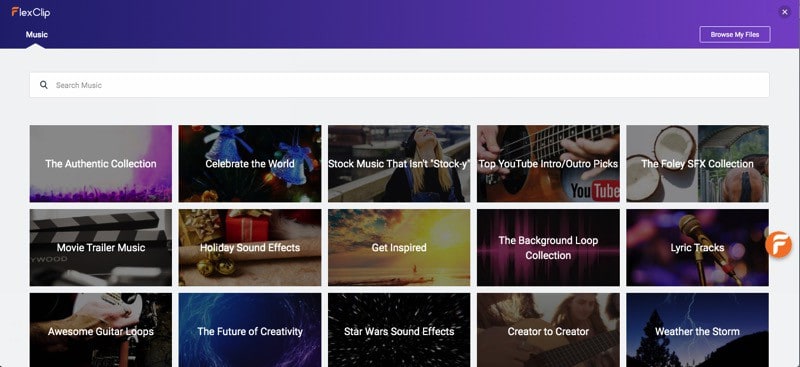 How much does FlexClip cost?
Generally, when we talk about software, we find several subscription plans often linked to different functionalities. This is the case for FlexClip, which has a free offer that allows you to process up to 12 projects with each video lasting a maximum of 1 minute, without forgetting an SD 480P download.

For paid plans, monthly or yearly, you have the basic offer of $ 4.99 / month or $ 59.88 / year. This Basic plan gives you access to HD 720P downloads, 50 projects with 5 videos per project of 3 minutes maximum each, a personalized watermark, and no FlexClip intro.

Finally, the Plus plan, which is $ 7.99 / month or $ 95.88 / year, gives you the right to Full HD 1080P downloads, processing up to 200 projects with unlimited stock videos per project and a duration of 5 minutes,no FlexClip intro included
---
Summary
Many users have used other video editing tools and then turned to FlexClip. One of the strengths of this software is its ease of use. This online tool seems to be created for everyone because everyone can access it easily.
Being able to process and create all types of videos is very satisfying for FlexClip users. Thus, they can create personal videos (birthday, wedding, etc.) and easily post them on different networks such as Facebook, YouTube, Twitter, or others.
For companies and businesses, the videos that are created on this online software are beneficial because they help drive sales and increase traffic. In short, this software is an amazing and super easy to use video editor. The quality of the videos is excellent and the functions are multiple in order to personalize the videos effectively.

Individuals and businesses will find this software an excellent ally for easily creating quality video support.