15 Best Plex Plugins and Channels You Should Install Now (Updated) 2020
If you want to watch live tv, music, movies, videos then you need to spend hundreds of dollars to get them. Netflix is one of the best live streaming services. While there are other competitive services like Plex Tv offer all these live streaming media for free.
Plex Tv is the perfect choice for one who is addicted to living streaming and movies or one who spends a lot of money on Netflix and amazon prime. With the plex media server, you can watch the latest movies, music, video, and other content in one place.
To provides all this content plex media servers use the channels often called plex plugins. You can download any plex plugin based on your choice and enjoy its benefits. There are many official and unofficial plex plugins are available on the internet.
Official plugins are the channels that are officially provided by the plex media server and they have a support system and upgraded itself from time to time. While unofficial plugins are those which does not have a support system and are made by third parties.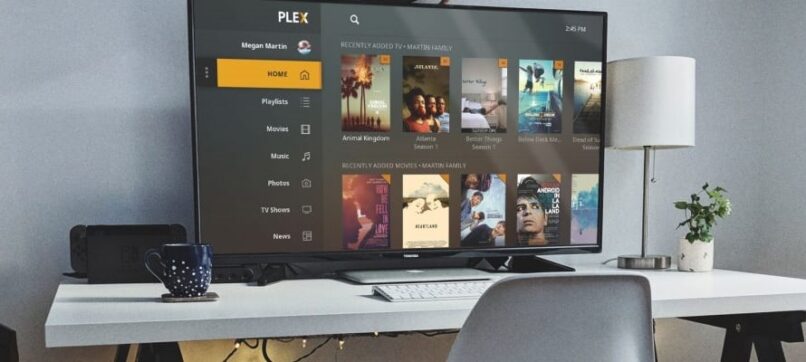 Before getting started let us know what is plex TV? Also, read How to Convert your dumb Tv into Smart Tv with Raspberry Pi Zero.
What is Plex TV?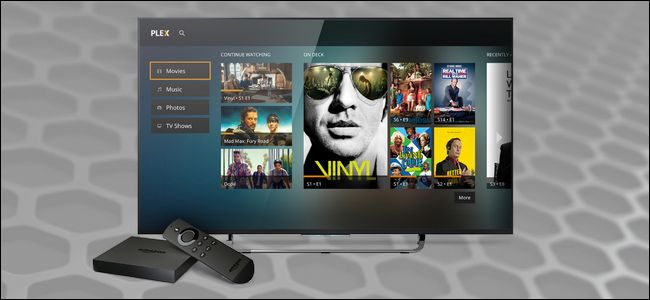 Plex Is a media client-server which allows you to watch movies, web series, music, sports, and more stuff for free and all in one place. Plex TV is supported on many platforms including Windows, Mac, Linux, and Android. You download a plex media client on any of your devices and enjoy free stuff.
All you just need is a high-speed internet connection and you can enjoy plex content from anywhere in the world. It provides a simple and attractive user interface that allows you to easily navigate through menus.
Besides these, it also has many features like the cast, HD play, downloading content, and many more. Plex Tv is similar to Kodi which also offers all these media streaming services free of cost.
Best Plex Plugins in 2020
There are a hundred plex plugins are available on the internet which you can easily sideload in your plex Tv. Most of the official plex plugins are not so much used but unofficial plugins are loved by many users.
These plugins provide rich media content and a faster streaming option. You can download all unofficial plugins from Web Tool which is an unofficial app store for plex tv.
Some of the best Plex plugins and channels to stream media are:
1. Web Tools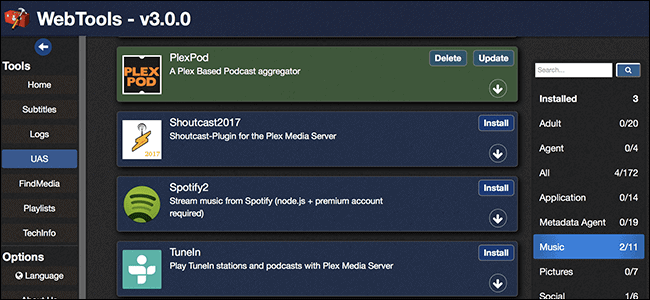 Webtools is one of the most popular and commonly used plex addons. It is also is known as the unofficial app store for the plex server. Webtools allow you to download all the unofficial plex add-ons in one place and also provide separate IP which will be displayed when you click on the application.
You can easily get all the plex plugins like logging tools, subtitle management tools, playlist management tools, and more in a single place. The credential for the web tools is the same as the plex tv.
2. Tautulli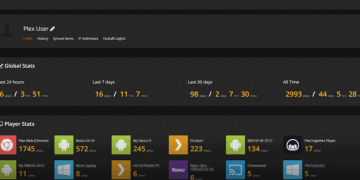 Formerly known as Plex Play, Tatutulli is one of the best plex plugins to share the media library with other users. With the help of these, you can easily keep an eye on all your plex content and their statistic like which watched media, when they are watched, and many more.
You can increase the functionality by using external scripts in Plex play which allows you to kill a stream if a user is outside of your network.
It is also a powerful notification tool. You can receive an alert notification when you have new content in the library or when the server goes down. It also provides a statistic about bandwidth usage.
3. Sub-Zero
Sub Zero is an effective plex plugin that allows users to add subtitles to movies. It fetches the subtitle from the 10 different sites and APIs and automatically subtitles based on your choice. Although the plex play has an inbuilt subtitle generator bust most of the time it fails.
And in this condition, you can use sub-zero. This tool is also not perfect but it also you to download the subtitle file and manually use that file in the media player. So it is one of the best plex tools to generate subtitle files for the plex media server.
4. Plex2Netflix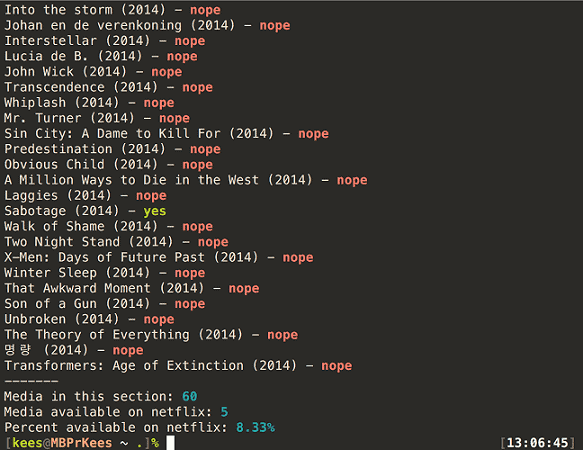 Unfortunately, there is no way to watch Netflix from the plex tv itself. But with the help of Plex2Netflix, you can keep a record of the existing content you have watched which are available on the popular streaming service.
It scans your existed content and then looks at them in popular streaming services and gives you a percentage of the content watched. For example, perhaps you have five series of your favorite comedy saved locally, but only the first three series are available on Netflix.
Plex2Netflix is the best plex addon when you have no idea about what to watch next. It will automatically recommend the content which you have not watched earlier.
5. Trakt Scrobbler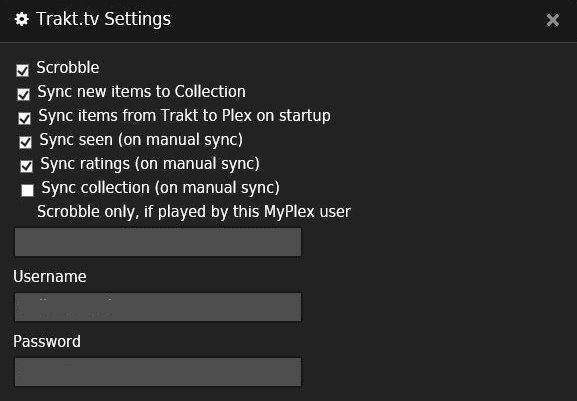 Trakt Scrobbler is the amazing popular plex plugin that allows you to track the record of a;l media content you have watched. It is also known as Trak.tv and recently it has been removed from plex channels.
But you can always download it from unofficial channels like Web Tool and it is still working without any problems. It keeps a track of your progress made on movies, songs, and web series by syncing the playlist with your tack ID.
It also provides you the rating of the movies. However, it does not work when multiple individuals watch the same content over a plex server.
6. IPTV
IPTV brings the live tv experience to your plex server. It basically fetches all the content from the live tv server and then passes them on plex tv. It includes almost all the tv channels including movies, shows, sports, and music.
All of these channels are free and you can enjoy them as long as you want them. Now no need to pay TV bills anymore. You can watch tv shows in any country which you want. It also has many filters based on the genre, category, and region.
Basically, it is a box full of tv channels and provides all content for free and in Full HD quality.
7. Theater Trailers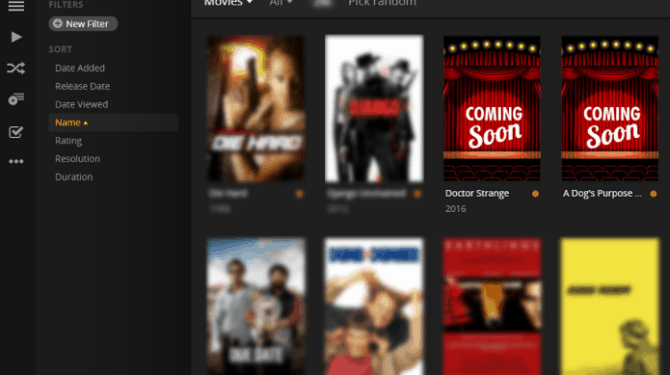 Some people are trying to make the plex server a movie-going experience. Theater Trailer is another best plex plugin that provides the trailer of the movies which still not been released.
It is based on the python script that downloads the trailer from the youtube library. The best part of this plex plugin is that it automatically deletes the trailer once the release date has been passed.
Unfortunately, to install the theater trailer you need to download additional tools like YouTube-DL, and TMDB in your plex server.
8. Plex Export
Plex Export is a handy plugin when you need to share your media library with friends without giving your plex server credentials. this is all about sharing is caring.
When your friends demand your best shows and series then you can share your library with them by using plex export. It basically converts your library into an HTML file which has many options like filters based o category and genre.
So one will not look up the whole library and can easily get all content based on search and filtered terms.
9. Film On
Film On is one of the most popular entertainment plex plugins similar to the IPTV. It covers the overall 600 worldwide cannel and lives sports streams. You can now watch movies, sports, local show channels as well.
It streams the channels from different locations irrespective of your geolocation. The plugin is available for free but you need to pay for premium shows and movies. Besides this, it also offers pay per view service.
10. Ombi
Ombi is the great plex plugin for movie lovers. With the help of this plugin, one can raise the request for the movie to others. You can easily upload the content and share them with the portal.
Managing the uploaded content and movie request is very easy. Now instead of direct messages users can post a request on the portal so that they will not receive too many annoying requests.
Whenever the content is uploaded it also alerts the users by sending an email from the portal itself.
11. BitTorrent
BitTorrent is my favorite plex plugin that is used to stream the movies and shows in high quality directly from kickass proxy servers. If you don't know what is BitTorrent then let me tell you that BitTorrent fetches the latest torrent files from the proxy site and gives them to us.
These torrent files are hosted on super-fast servers so you can easily stream or download these files. Also, you can store the downloaded files even after you have watched the content.
Check out the Best Kickass Proxy Sites that still work in 2020. BitTorrent is currently supported on all devices like plex home theater, Roku, PS4, iOS, and Android clients.
12. Spotify
If you are a music lover then you must what is Spotify? Yet though Spotify is so much popular still it is not officially available for plex tv. But there is a way through which you can download unofficial Spotify plex channels for free.
To enjoy all the Spotify music without ads you will need a premium account. A free account is also enough is you like ads in between play. Also, check out the Spotify premium apk for android if you still are on a free account.
How to Install Plex Plugins?
Installing the Plex plugins to the media server is very easy and simple. If you follow the steps properly it will hardly take approx 5 mins.
Here is the step by step installation procedure:
1. First of all download the Webtool plugin from the official GitHub website.
2. Once the download is completed, extract the download zip file using WinRAR. Here you will get the "webtool.bundle" named folder just copy it.
3. Now right click on the plex application icon at the bottom of the taskbar and select "Open Plugin Folder".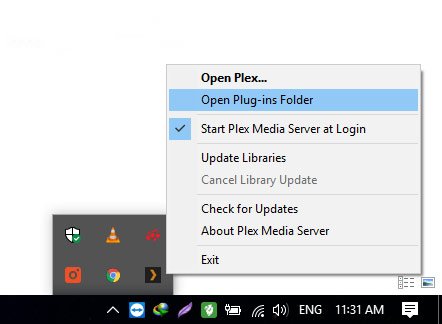 4. Paste the webtool. bundle folder here. (If you are unable to find the plex plugin application path then look at this solution.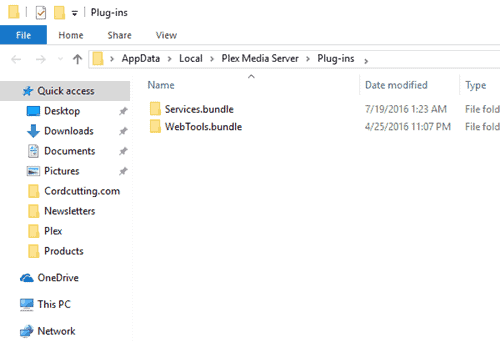 5. Open your web browser and type 192.168.1.8.33400 and hit the enter button. Now click on the web tool icon and enter the default plex credential.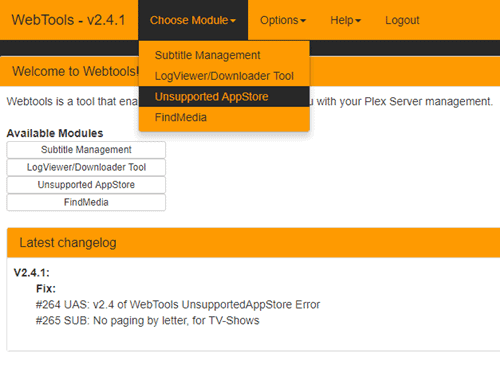 6 Once you logged in to WebTools AppStore now you can download any plex plugins from here and enjoy the free lite stream and movies.
Watch Video:
[youtube https://www.youtube.com/watch?v=uj38KzUCNvs&w=800&h=400]
Conclusion
Plex tv is one of the best media servers available on the internet that allows you to watch movies, shows, music, and live stream many channels for free. You can download plex tv on any device and enjoy your favorite content from anywhere in the world.
To further increase the functionality of plex tv there are tonnes of the best Plex plugins are available on AppStore which you can download officially or unofficially. To enhance your plex server with these great channels and enjoy free streaming.