7 Best GarageBand Alternatives for Windows in 2021
Garageband is the pioneer of music-making apps and its more popular among Apple users. With the help of GarageBand, one can create professional music and beats. This is an inspiring music application for personal and professional use.
The sad part is that it is not available for Windows users. Currently, Garageband is only available to Apple devices like Mac and iPhone. But there are much music-making application is available for Windows OS.
I know this application cannot replace GarageBand but can provide a much similar interface and features so that you can build great music. So today I am going to introduce the best Garageband alternatives for Windows PC in 2021.
Best GarageBand Alternatives for Windows PC
Out of the many Garageband alternatives we have selected the 7 best applications for making great pieces of music. The following list includes both free and paid program that is meant to run on Windows PC.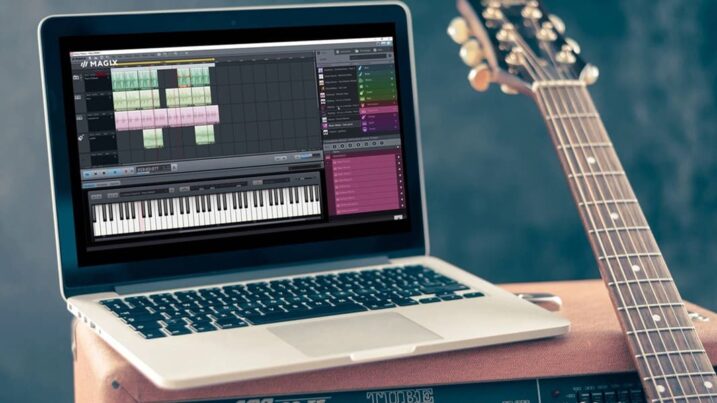 Also Read: Top 10 Best Free Beat Making Software of 2020 for Windows & Mac
1. Mixcraft 8 Home
Mixcraft is one of the best GarageBand alternatives in 2021 and it is popular because of its diverse library of loops. Users can easily add layering loops of different instruments one by one to make great music according to their interests.
[youtube https://www.youtube.com/watch?v=ZOxWGmoo3vY&w=750&h=400]
The user interface of Mixcraft is very simple and beginner-friendly. It also provides a drag and drops feature to easily add different music and other instruments layers.
It also gives you a full professional music makers software experience without a lagging performance, Mixcraft also offers a recording feature with the help of that you can record live music.
Availability: Paid (Trial Available)
2. FL Studio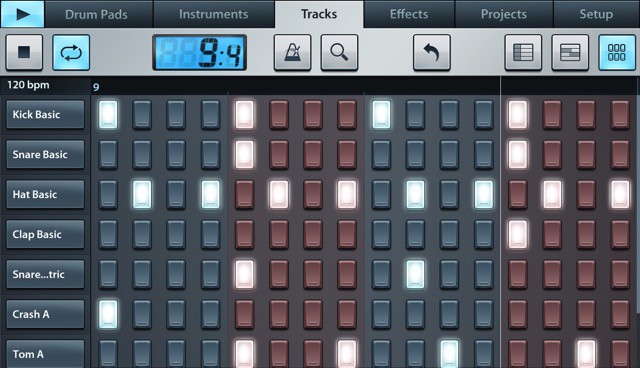 FL Studio is another best Garageband alternative that is available for both Android as well as PC. It is a multi-track recording studio that comes with 133 high-quality instruments, drum kits, and sliced loop beats each with configurable settings.
It also has tons of music effects like Reverb, Delay, EQ, Amp, and Mix, plus 99 track sequencers and intuitive editing options.
FL Studio offers a high-quality audio engine with optimized performance and battery-saving efficient options. This is the best software to create high-quality music and it also allows to share the output in different formats like Mp3, FLV, etc.
You can also share the recently created music with friends or other musicians by uploading music to dropbox or directly sharing to social media.
Availability: Paid (Free demo Available)
3. Auditool
Audiotool is a free and effective alternative to Garageband as it is a web-based application. This means now you don't need to install it on your pc. Just open the browser and create your favorite music from anywhere in the world.
[youtube https://www.youtube.com/watch?v=L9sRTxDxIHE&w=750&h=400]
You can also save your work and later continue making music from another device. It also offers a collaboration feature which will allow other users to contribute to your music.
Apart from this it also allows you to share the music with social media like Youtube, Soundcloud, and many others. This is the perfect choice if you just started to make music and don't want to spend a lot on paid software.
Availability: Free
4. Music Maker JAM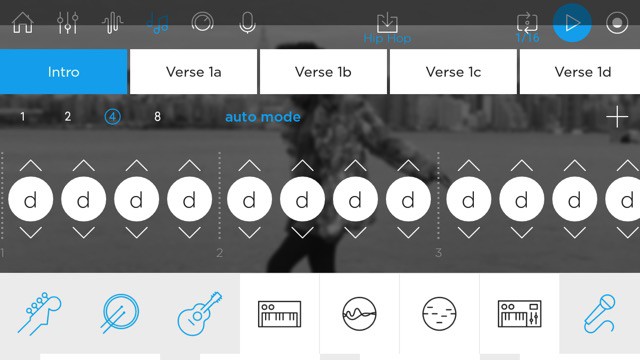 If you want to enjoy music-making rather than create a piece of full-on production music then music maker jam is a great choice for you. The best part of the application is that it is available for free right from the windows store.
You can also download music maker jam to android and ios devices. It offers a lot of professional features just like other Garageband alternatives do. The features include four music genres, Volume levels, and FX which can be easily tweaked.
Music Maker JAM has a clean interface that is beginner-friendly and allows you to make professional music. You can also share the music with friends by using the social sharing options.
Availability: Free
5. Song Maker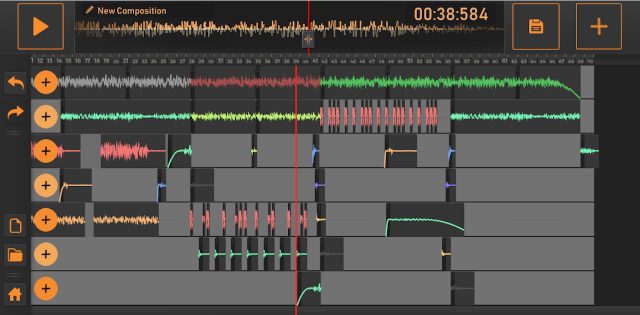 Song Maker is another best Garageband alternatives for windows pc to create a track using pre-recorded music, beats, and rhythms. So if you don't want to create the whole track then you can start modifying already existed music and beats.
It has Bass, Hip Hop, Metal, Drums, and DJ Cheats in its music library. Also, you can record your own voice and add the track to the music. It also got a live music editor tool which is very helpful in creating and mixing the music tracks.
You Must Read:- 10 Best Music Player for Android to Rock On Life (Free)
If you are someone who likes EDM, pop music, and Hip Hop then I would recommend Song Maker without any hesitation. You can download it for free from the below links and enjoy creating music tracks.
Availability: Free (In-App Purchases)
6. Cubase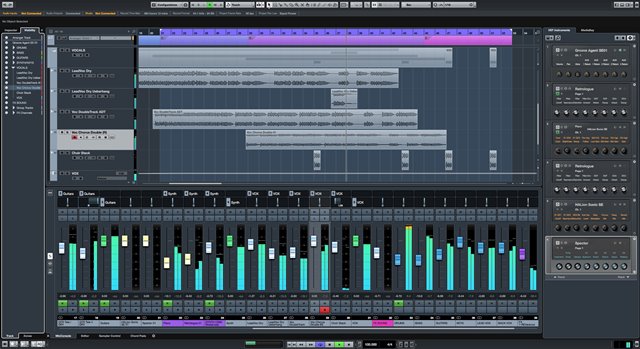 When it comes to creating music there are plenty of apps are available on the market but high-quality music needs complex software. Cubase is one of the most powerful music creation software packages in the world.
With its wide range of flexible tools, you can create any kind of music quickly. It comes packed with a wide range of virtual instruments, effects, and thousands of sounds. Whether you're a professional composer or a music production beginner, Cubase provides you with everything you need for turning your ideas into music.
It includes the most popular features like MIDI, Digital Audio Editing Tool, and a Music Sequencer. Not only this it also has many special tools that can improve the overall music creation experience and this makes the Cubase the best and effective Garageband alternative in 2020.
Availability: Paid (Trial Available)
7. Reaper
If you are a music expert and want to create high-quality music with lots of editing options then reaper is the best option for you. The biggest advantage of the reaper is that its price which makes it more popular among the music creators and DJ World.
[youtube https://www.youtube.com/watch?v=LJHm931XQGk&w=750&h=400]
You can get the basic license of the Reaper for $60 for personal use. While the other music maker apps like Cubas, Ableton, and Pro tool charge hundreds of dollars.
Reaper is one of the perfect Garageband alternatives not because of the price but also because of its impressive library of VST effects. This is professional-grade equipment that required skilled users to make high-quality music.
Conclusion
Well, these are the perfect Garageband alternatives for Windows PC in 2021 but if you are still not found a helpful solution then look at GarageBand for PC. If you are a beginner then you should choose free music makers apps like Music Maker JAM and Song Maker.
Always remember that quality music only stands in the heart of the listener so create high-quality music and share the track with your loved one. Comment down which Garageband alternatives you like the most.