5 Best Password Manager Chrome Extension For Windows 10
Have you ever been wondered about saving all your password at one place without the need to even memorize them if you, then you just need a password manager.
Password Manager is just like a secure Vault where you can save all your password of social media, bank accounts, Email, and much more sites.
All your password is secured with the high security and best encryption codes that allows only you to see and access them at any place and across all the devices.
Creating a password for many sites which you use is a time-wasting and also need strong memories to remember them.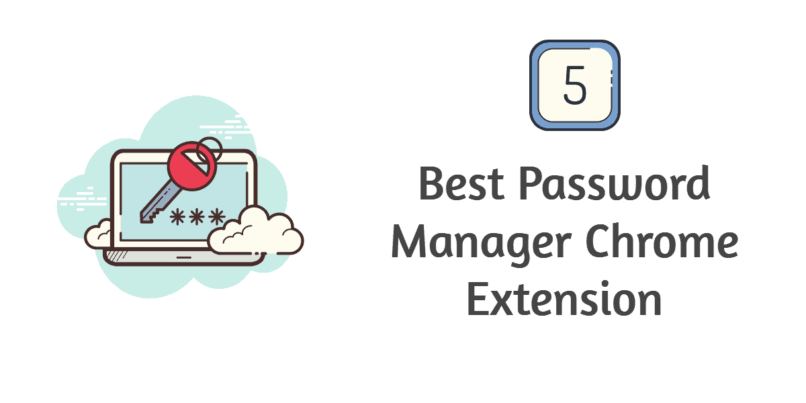 Earlier I also used to memorize too many passwords but with the help of password manager, I just need to remember a Master Password.
Chrome is the largest used browser in history as compared to others, so in this post, I am going to share 5 best password manager chrome extension for Windows 10 PC.
5 Best Password Manager Chrome Extension
If you are a Google Chrome user then you must be familiar about Chrome Extension.
These are the easiest way to organize chrome in a better way with a lightweight of codes.
With a password manager chrome extension, you can easily use autofill option for filling password in different sites.
Read Also | 10 Free WordPress Hosting with Free Domain Registration
Also, the Password manager Chrome Extension is very easy to use and just need a little bit of space and a bit of ram.
So lets move on and have a look at the best Password Manager Chrome Extension for Windows 10.
LastPass (Free & Premium)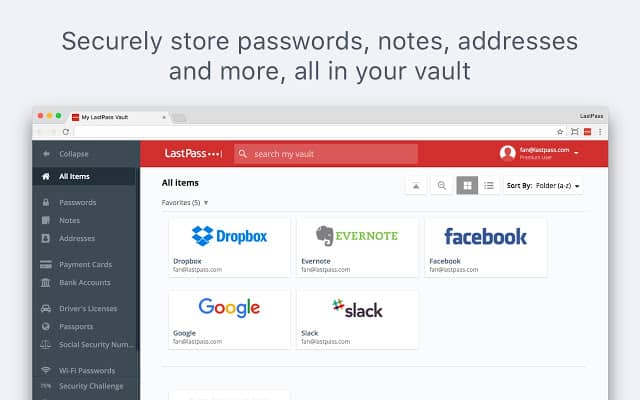 If you don't want to spend money on Password Manager then i would recommend you to use the free version of LastPass.
It is the best password manager among all the one in terms of price and features, Even i am using this for my Windows 10 PC.
LastPass provides AES 256-bit encryption to protect the password from hackers and it also doesn't store password on their server.
Free user has features like Unlimited Password Store, Autofill Option, Address Fill, Two-factor Authentication.
While you can also get an additional feature with $3/month which include multi-factor authentication and support.
Dashlane (Free & Premium)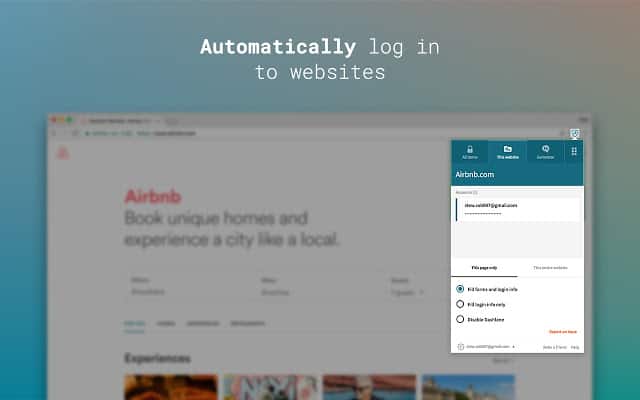 It is the best password manager in terms of security and features. No one can beat the Dashlane when it comes about securing the Vault filled with your passwords.
Dashlane has a large number of users across the world and it is the most recommended password manager by experts.
With the Dashlane free version you can Generate,View and Store unlimited password for all your accpounts and can access them across all the devices.
Did You Know | Google+ is Shutting Down for Consumers on 2 April due to Security Breach
Free version also have other features like Data Breach notification, so when ever a hacker try to access your Vault it will notify to you.
If you are a big enterprise or really take security as the first preference then I would recommend you to use this premium feature which cost a little bit around $4/month.
You also get a Digital wallet that can store all your purchase receipts in one place and gives you a real-time security.
Keeper (Free)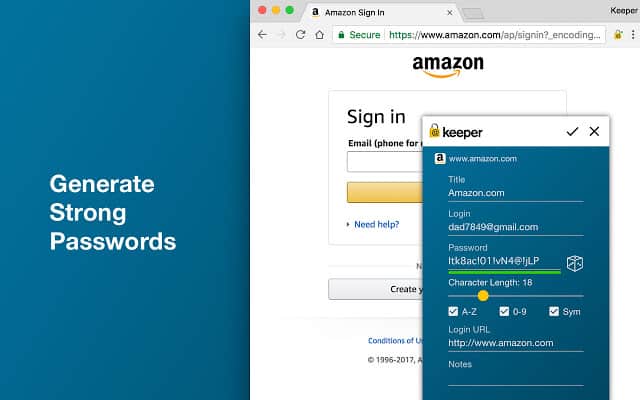 Keeper is the fast and full features Password manager Chrome Extension which has the robust interface and can store any type of password and document in its vault.
Premium plans is the always best choice to use and it cost only $24/year which gives you many features like Many Users, No. of Multifactor and Support.
Read Also | Vpnhub : Free Proxy VPN by Pornhub to Unblock Porn Websites
In terms of security it provide the biometric and face detection tool to login in keeper every time you visit to protect vault.
If you have an old which doesn't have face detection and fingerprint don't worry then you just have to enter your master password every time you log in.
Avira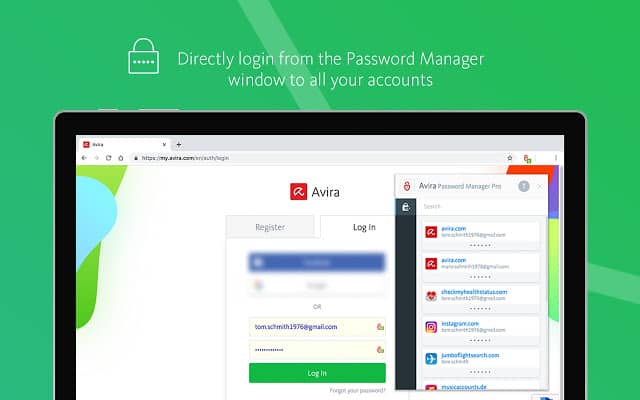 Avira Password Manager Chrome Extension creates, saves, manage and sync all your password across all the devices.
Its help you to creates a random password for different sites with its Password Generator.
Avira uses 256 bit Encyription to secure your password from hackers and also Generate very strong password with Generator.
Total AV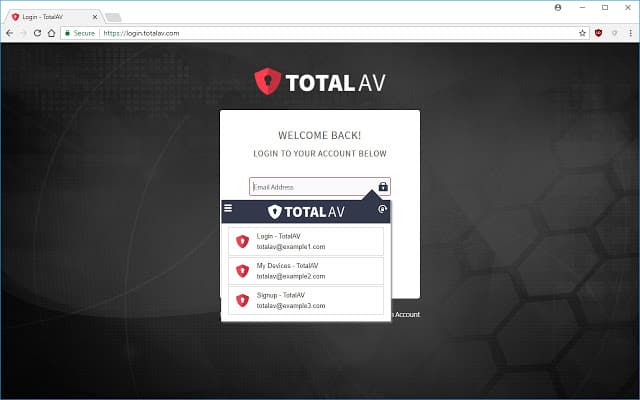 This extension works by the vault provided by Total AV, using this Password Manager Chrome Extension you can Save all the password in one place.
AV Uses 256-bit Encryption and provides you all the simple interface and a good control method.
Instead of searching password in AV you can see your password in AV Directory.
AV always look for a login saved password so whenever you update the password on sites it will notify you to update new password or store as a new data.
Conclusion :
So here we have finished the list of 5 Best Password Manager Chrome Extension for Windows 10 PC.
Now you got how its most important to secure password and why you need a Password Manager.
If you have any doubts let me know via comment and if love the article don't forget to share it.