How to Play Pokemon Go on Windows 10 PC [2020] Updated
Pokemon Go is one of the best argumentated game of the decade developed by the Nintendo developers. This game has become very much popular among android and ios users.
As we all know to play these you need to stumble upon the different locations to catch the rivals. All the times this is not possible to visit different location of the city and stumble like a zombie to play the game.
Also Read | 9 Best Nintendo DS Emulators for Android in 2019
Sometime this is very bad when you visit an unknown place to catch the pokemon. This place may be a city graveyard or outside on the hill. All is i want to say that this is not the safe method to play pokemon go game. Games are made to enjoy them not to roam around the unknown places.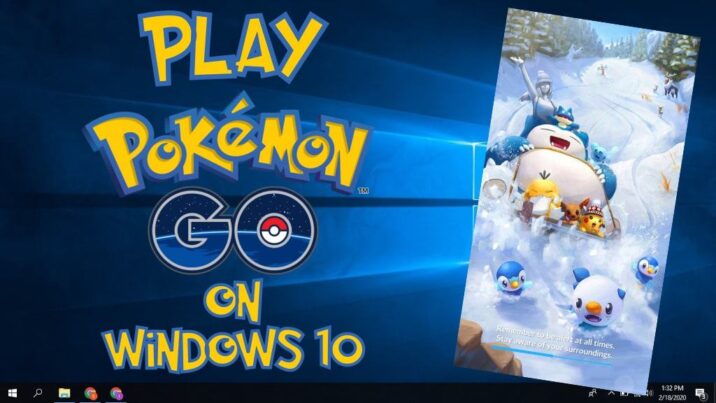 So if you want to play pokemon go without moving then you need to spoof GPS location. This can be easily done by playing pokemon go on windows PC.
How to Play Pokemon Go on Windows 10 PC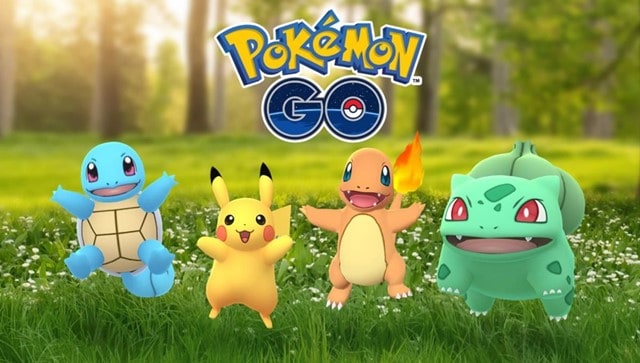 To play pokemon go on windows 10 pc you need to download some tool and have to use them in an order, You use many android emulators to play pokemon go on pc. Some of the popular android emulator to play pokemon go are bluestacks and Nox Player.
Bluestacks is one the best android emulator to play pokemon go. It has the a smooth User interface and a fast performance then any other android emulator.
Also Read | Droid Buddy 2 APK Download Latest Version 2020
So i am going to start the article by bluestacks. But some users also reported that this method to play pokemon go with bluestacks doesn't work from the. Don't worry if you are unable to play pokemon go on bluestacks then you can try Nox Player.
Method #1: Play Pokemon Go Using Bluestack on Windows PC
This is one of the simplest and fastest method to play pokemon go on windows 10 pc using bluestacks. To play the pokemon go on bluestacks you need to download correct versions of bluestack and pokemon go file.
As of now pokemon go would not run on any emulator because the developers has already updated the app with the latest patch. So to play pokemon go on windows 10 pc you need to download older version of bluestack and pokemon go file.
Prerequisites to play pokemon go on PC:
A PC with admin rights to install software.
Kingoroot to root the android device
Luckey Patcher to modify apps permissions
Fake GPS Pro – This is required to spoof the GPS location. This is now a paid version you can also other GPS Spoof apps.
Pokemon Go Apk file
Once you download all the above-required tool now its time to place all files in a single folder, so you don't need to search another file on installation. Dont install any tool now, if you do so the tools will not work.
Step 1: Download bluestack emulator from above link and install in the windows pc.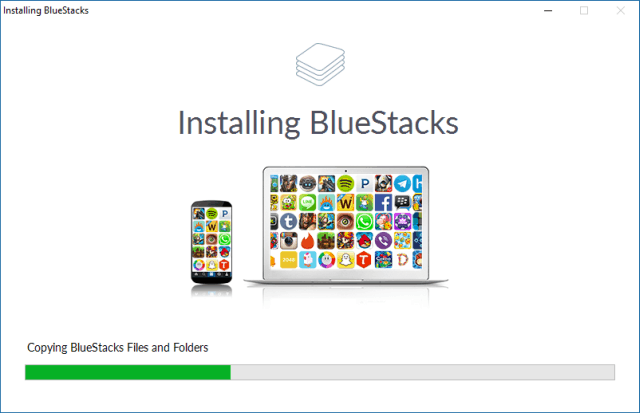 Step 2: Now open the bluestacks player and click on the app icon. Now go to the location where you placed the kingoroot and other files.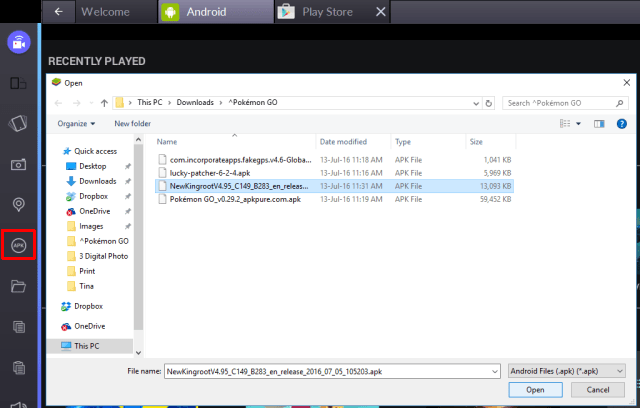 Click on the Kingoroot to begin the installation. Once the king root installed, open the application and click on try now button. After that click on fix now button.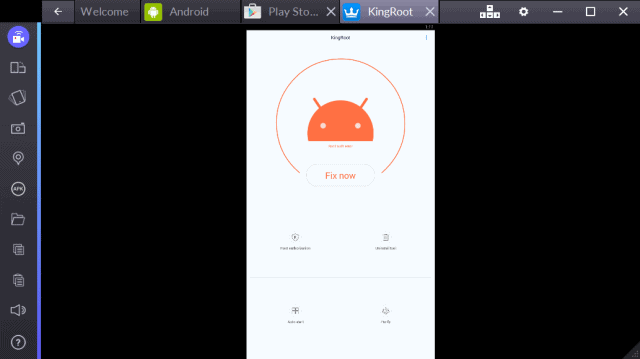 If you see security index option then click on optimize now button an close the king root aplication.
Step 3: Restart the Bluestack emulator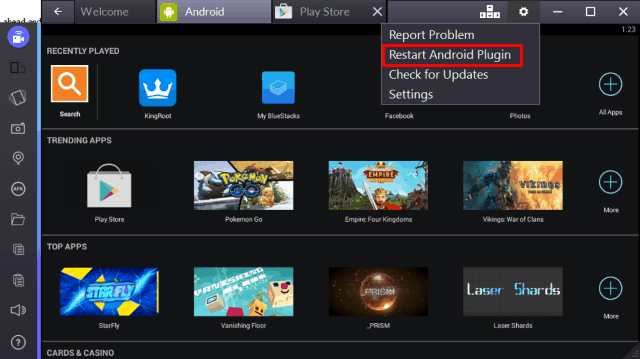 To restart the blue stack you need to click on the cogwheel icon in the upper right corner of bluestack and click on restart android plugins.
Step 4: Install Luckey Patcher in Bluestack
These install process is similar as kingroot installation. All you need to click on the lucky patcher and it will installed automatically on the windows. You can also directly click on the download apk file outside of bluestack.
You Might Find Interseting Reading This:
Onec the installation is completed now go open the lucky patcher and go to TRebuild and Install section. Then head to sdcard > Windows > BstSharedFolder. Here, select the APK file for FakeGPS and Install as a System App. Confirm with Yes to install.

Now restart the bluestack player just like as you do above in step #3.
Step 5: Now install the poekmon go on bluestack using the same installtion process.
Step 6: Turn off Windows Location Settings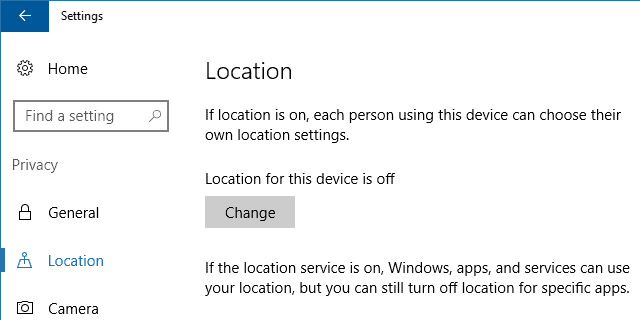 Now its time to turn off the windows 10 location setting. Because these windows GPS signal can mess up with the Fake GPS Pro. So we need to disable the windows GPS.
To do this open setting app on windows by pressing the Windows+I button. Now search for the location setting and turn off the location.
Now come back to the bluestack and click on the setting and choose the location setting. Now choose the High Accuracy mode under location setting.
Step 7: Now its time to Setup Fake GPS Pro app to spoof location.

Open the Lucky Patcher app and search for the Fake GPS. Once found launch the application and it will prompt you a how-to operate window. Now click on the Ok button to close the windows and turn on Expert Mode.

Now select your desired location to play pokemon go on PC. You can choose any location from here. I will suggest you to choose crowd areas like Vancouver.
Once you choose the location click on save setting and play button to enable the location spoofing.
Step 8: Launch the Pokemon Go in Bluestack and enjoy your play.
Finally you are ready to play pokemon go on PC. If you feel delay in launching the pokemon go don't worry its a common. Some time it will take more time to load all the game options.
If you want to change the location again to jump to other spots, you need to go back in Fake GPS and choose the arrow to switch the location.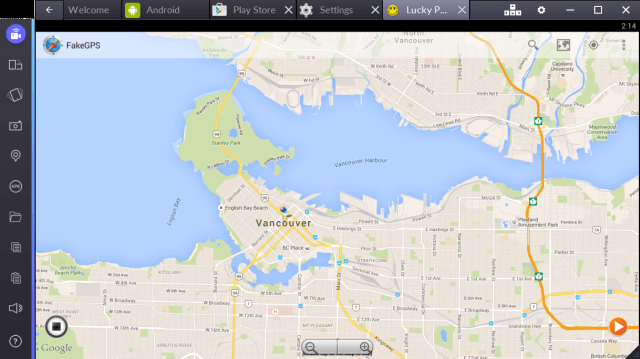 But remember choose the location which is near to the previous location. If you choose too far loaction, the game will detect that you are doing location spoofing,
Must Read | 7 Best Xbox Emulators for PC to Play Xbox One Games
Note: By Spoofing the location in Pokemon Go violates the developer's terms and conditions. So do it at your own risk. You can also get temporary or permanently ban from developer.
Method #2: Play Pokemon Go on PC Using Nox Player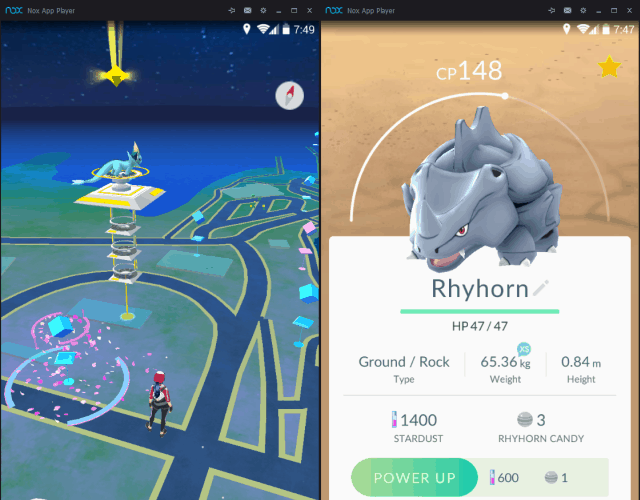 This is the easiest method to play pokemon go on PC using Nox Player. Nox player is a good alternative to Bluestacks.
It is very easy to play pokemon go in nox player as the game is preinstalled in this emulator. All you need to launch the emulator and start the game. Also the game is very handy as you can navigate to different locations and maps using the keyboard itself.
Nox Player automatically resizes the window to the game dimension to give tue good user interface. If you are unable to leave the default location (Sydney, NSW) then close the Emulator and enter your preferred coordinates.
You can easily find the map coordinates by right-clicking on the blank spot in Google Maps. Now add these codes to file under C:\\Users\<username>\AppData\Local\Nox\conf.ini.
But you doint have to change the location because you can walk through maps with the help of keyword which is very good feature in Pokemon Go by Nox.
---
Wrapping Up
I dont play pokemon go on PC now. Because i really get bored so i don't know weather this method will work for you or not. Because the Nintendo developers have brought too many changes to the games in recent years.
But you can always give try to Bluestack and Nox Player. If you use the right application version then you can play pokemon go on PC without any error.