9 Best Nintendo DS Emulators for Android in 2019
Nintendo DS (NDS Emulator) is one of the best and popular emulators for playing high-end games on android. Nintendo released this emulator in public in the year 2014.
If you want to play games like Modern Warfare, Pokemon, Ben 10 and other you can do with the help of this Nintendo DS emulator.
There are plenty of Nintendos DS Emulator are available on the platform in which some are too good while some are in the development stage.
Read | 25+ Best Xposed Modules for Android (2019)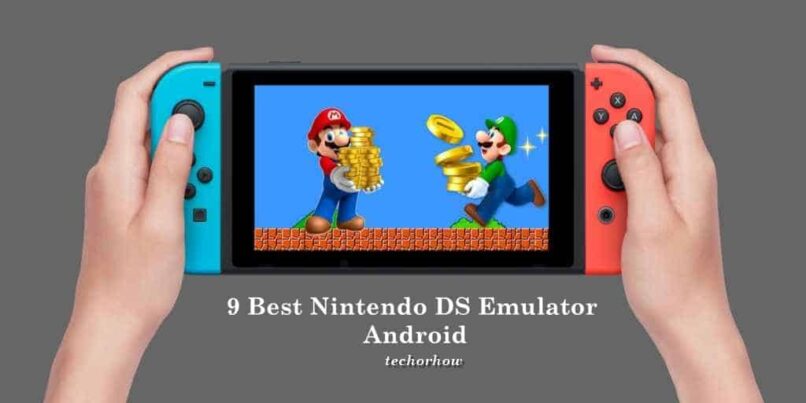 DS emulator is also not fully optimized for android but developers are working hard to fix all the problems and provide more features and control.
In today's post, I am going to list out the top 9 Best Nintendo DS Emulator for Android and also going to provide an installation guide with step by step instructions.
Best Nintendo DS Emulators for Android
I have done a lot of research and tested these ds emulators on my android phone too. After doing too many tests and a good response from users I have selected 9 Best DS emulator for android to share with you.
Drastic DS Emulator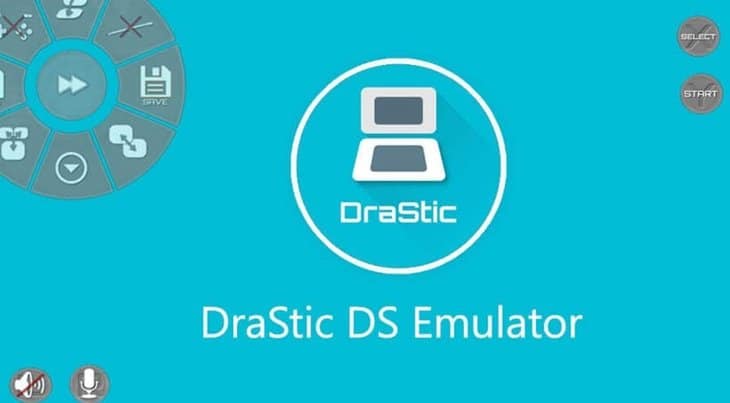 Drastic emulator is one of the best Nintendo DS emulators for android. It provides full support and control for playing games.
It is developed by a very creative developer who collected 4.5 out of 5 ratings in the list of best DS emulator for Android.
It comes with a price of $5 which is very worthy in terms of performance and controls. And this is the reason why I selected this emulator at the number one position.
Features
3D Graphic – 2 times more than the original resolution. This works best in Quad-Core devices.
Fully supported addon controls physical buttons in the device like Xperia Play and more.
Customize the DS screen size in portrait as well as landscape mode.
Sync data with Google Drive
save and resume your games anytime without losing progress.
Cheat Codes
Available for paid users, but demo version available.
AseDS (NDS Emulator)
AseDS is the second-best ds emulator for android to play NDS games. It has many inbuilt features like dual touch screen, easy to save the stack, quickly load and run, action replay, cheat codes and much more.
Download | Moto G4 Plus Stock ROM, Unbrick Android Easily (Updated) 2019
AseDS has a rating of 3.6 out of 5 in Play Store across 5000,000 users, yes it achieved a great place.
Features
Supports Wireless control and microphone
Faster Game Speed with no lags.
Save and load the game at any time. Sync with Google Drive.
Custom button layout and key binding
Auto DS Screen Mode
GameShark/ActionReplay/CodeBreaker cheats
Automatic frame skipping and flicker reduction .
Compatible with Android 6.0
NDS Boy (NDS Emulator)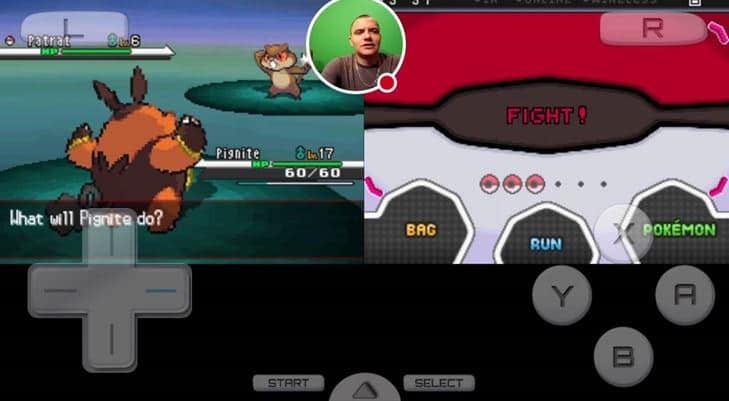 NDS Boy is the third-best DS emulator for android to play NDS games. The most interesting part of this emulator is that it is free of cost. Along with it support android starting from KitKat.
The minimum requirement for NDS Boy is 2GB RAM and Quad-Core processor. Now you can have a crash-free and smooth gaming experience with a low budget android.
Features
Suitable for low budget android phone.
Support NDS game file like .nds, .zip, .7z, etc.
Quick Save and load features.
Compatible with Android 4.0 and above.
Edit, Resize and Zoom enable.
Free of Cost.
RetroArch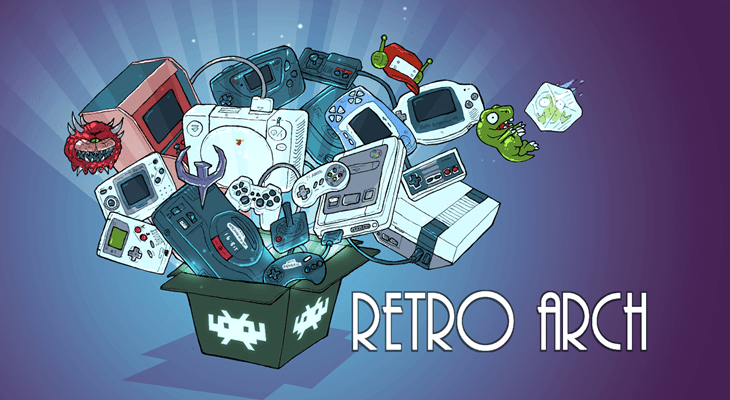 RetroArch is a free open-source ds emulator that uses the Libretro interface. Libretro Interface is very useful for making a cross-platform application that is rich in features such as Camera and Location support.
RetroArch need cores to run Nintendo games on android. Core are essential programs made for RetroArch to play games
Features
Easy candy menus.
Code Breaker Cheat Codes
Remap and resize the control and key.
Based on Open Source
Multi-Language Support
Download Cores from the app inside only.
No more push and annoying ads.
Full details of games are available in the collection.
Scan files/directories and add them to game system collections
NDS4Droid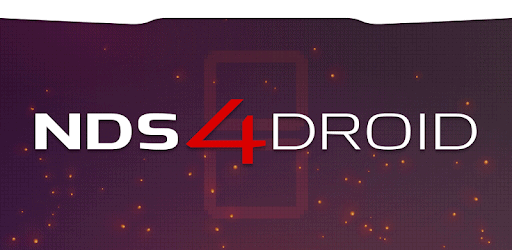 Nds4Droid is an another free Nintendo DS Emulator for Android. Currently this emulator is in the development stage and had adapted many advanced features from the OUYA game console.
This is an open-source emulator and also the most downloaded DS emulator for android phones. Root your android to unlock the additional features.
Nds4Droid emulator is slow in terms of speed and performance and also not good but this won't lasts long as developers is improving it.
Features
Support may android device
Support the OUYA game console.
Free of cost
Adapted features
Continuous development of UI and controls.
Free DS Emulator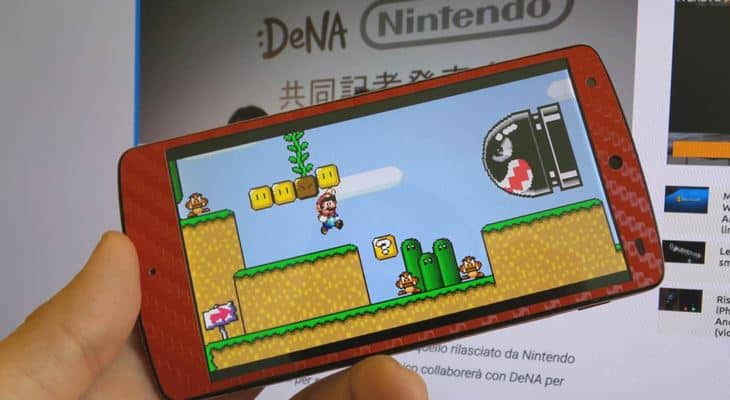 As the name suggests this is a free ds emulator for android to play high-end ND games on android. This DS emulator is more popular because of its free version and control options.
Free DS Emulator has an average rating of 3.5 out of 5 on Google Play Store.
Features
Free of cost (Open-Source)
Save game states
Load game states
Easily remap control options
Keymapping
Adjustable DS screen size according to modes.
GENPlusDroid
GENPlusDroid is the best open source ds emulator for android phones. This emulator has many features like Muti touch, keyboard, game controller, etc.
This app is compatible with all android versions starting from 2.0 and higher. So there is no need to buy a new phone to play Nintendo games.
Features
Fast forward, AutoSave progress
Move and resize control pads.
Play 2 Players at the same time
Support Android 2.0+ version
Pretendo NDS Emulator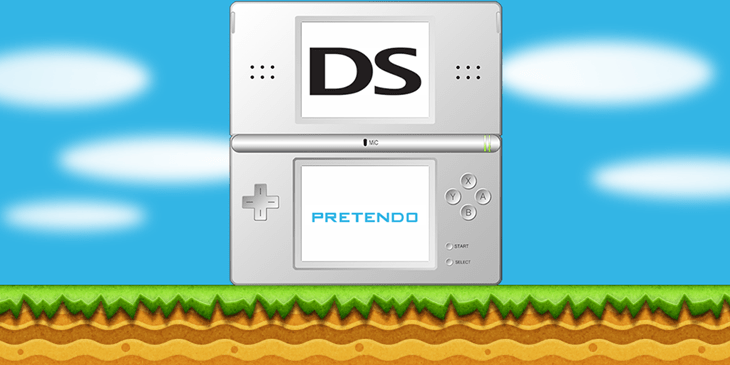 Pretendo is another best Nintendo DS emulator which have a high numbers of download on Google Play Store.
Looking at the test and user reviews I have selected this emulator in the best DS Emulator list.
Features
The dual touch screen interface
Save and load the game at any time
GameShark/ActionReplay/CodeBreaker cheats
Supports wireless controls
Custom button layouts and key mapping
Auto-rotate landscape or portrait orientation
Stretch to fit the screen or original aspect ratio
Automatic frame skipping and flicker reduction
ViDS (NDS Emulator)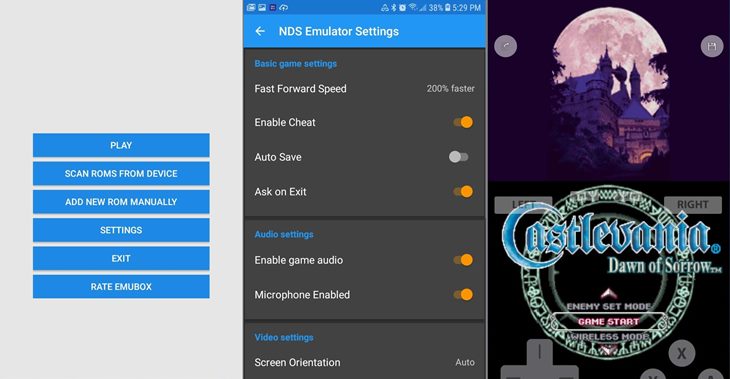 If best NDS emulators are available for free then why should you go for paid one? Download Vids Emulator for android which is completely free and has an average review of 3.5 out of 5 in Play Store.
Vids emulator has many advanced features like 3D rendering engine to provide more 3D experience, Key Mapping to map and resize the control as per your choice.
Features
3D rendering engine
Support Formats: NDS, ZIP, 7Z, and RAR
Support edit-key mappings and controls layout
Save and Restore
OUYA game console
Search game file
Select game files by File Browser
Cheats
Auto-detects games
Here the list of best ds emulator for android has ended but this not last. A Ds emulator is nothing without the best rom and games. So I have also provided the best DS ROM for Android.
Have a look at the below list.
Best Nintendo DS Rom for Andoird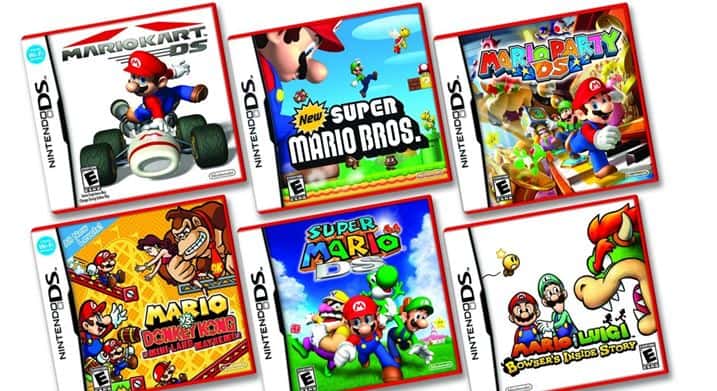 To run the DS Emulator you need a rom rom or games. None of the DS Emulator came with inbuilt rom. So here are some of the best rom for DS Emulator.
Download a complete list of best rom for ds emulator from here.
Pokemon Black ROM
Both the black and white are role-playing games developed by Game Freak. This was the first installment in the fifth generation of the Pokémon series of role-playing games.
Black Version includes new several game innovation which includes 3D model and environment, extensive online registration, etc.
Pokemon Diamond ROM
Pokemon diamond rom was first released in Japan in 2006 with a lot of features like play over the internet, change to battle mechanics, and pokemon contest.
Pokemon White ROM
This version is released along with the black version by Game Freak. It is the first installment in the fifth generation of the Pokemon Series.
---
FAQ
1. How to Play NDS games on Android?
Ans. To play NDS games on android you need to download DS Emulator, DS Games, and Winzip sometime.
2. Where can i download NDS games or ROM?
Ans. Some of the best ROMs I have already listed above but if you want more rom you can download from here.
3. What is the minimum android requirements of DS Emulator?
Ans. Android 2.0+ with 2GB RAM and a Quad-Core Processor.