How To Fix Android Auto Not Working Under 5 Minutes
Android Auto is one of the best apps by tech giant Google for car owners to display most of the information directly on the car screen. This is the reason why it becomes so much popular among car users. It supports almost all cars in 2021 and lets you easily connect to the car infotainment system wired or wirelessly.
It directly gives you important information such as appointment detail, destination, allows you to listen to music directly from the car screen without touching your Android device. But for all these features to work it is essential that android auto is connected to your car properly.
If this not happen then you might get android auto not working errors like 4, 7, 8, 11, 12, 14, and 16 while connecting the app to the car. In this post, I am going to cover some basic android auto error and list out their solutions accordingly.
Android Auto Errors – Detailed Explanation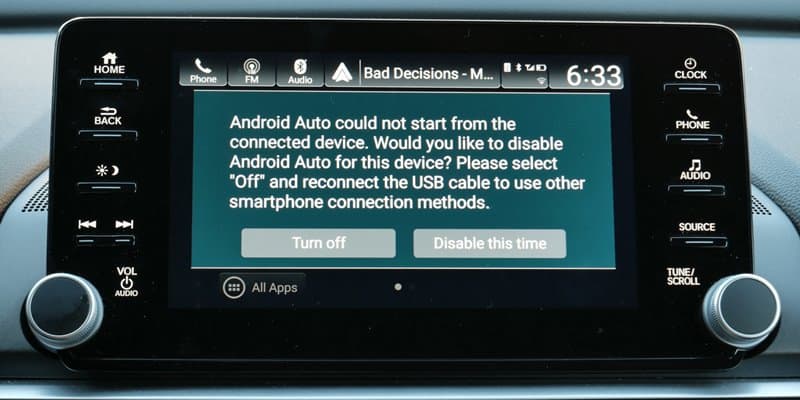 There are various errors that you get while connecting the android auto to the car such as errors 4,7,8,11,12,14 and 16. Before fixing these errors, you should know a little bit about this error and why they are occurring again and again.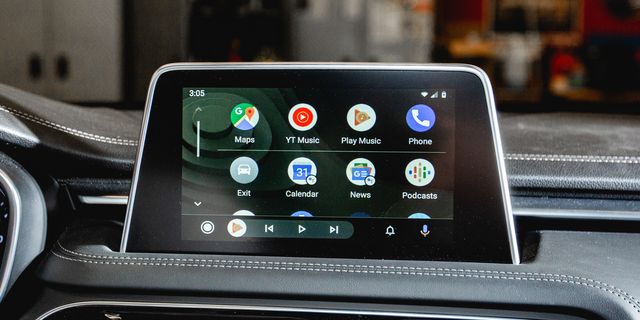 1. Communication Error 4: This error occurs only when your car system gets malfunctioned and cause a connection loss with the android app.
2. Communication Error 7: This error means that your car system did not pass the android auto security check. Either your car software may be outdated or your car isn't compatible with android auto. For details and support contact the manufacture.
3. Communication Error 8 & 14: Your car system does not pass the android auto security check. Make sure the car's date and time are set correctly, and that Google Play services have been updated.
4. Communication Error 11, 12 & 16: Something wrong. When it's safe, unplug and plug in your phone. This is a temporary software issue. It mostly occurs due to a faulty USB cable.
Methods to Fix Android Auto Not Working
There is not a single way to fix the error. As there is not a specific reason why the android auto not working error has occurred. It may occur because of the following problems or maybe others. So try this solution one by one and see which clear the error for you.
#1 Phone Compatability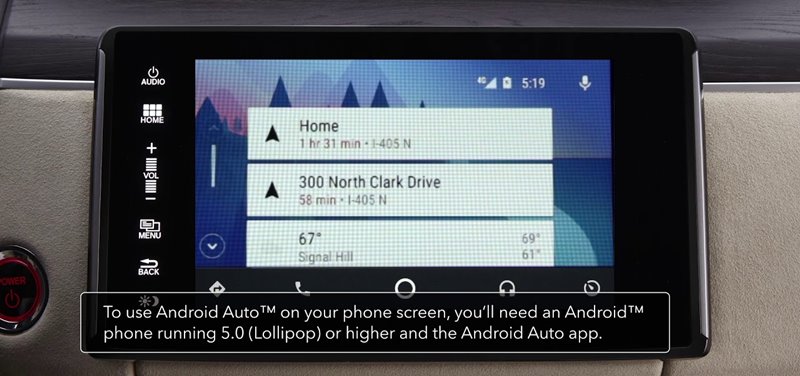 Make sure that your phone is compatible with android auto. This is the reason why most android auto users face the problem.
Android Auto is designed to work with the latest android version so that it can provide a great user interface with good security. The solution for this problem is simple all you need to have an android auto compatible phone.
That's it. Android auto support all devices that run on Android KitKat and higher versions. So either replace your phone with a supported android version or upgrade it to the latest version.
#2 Car Compatability
Generally, android auto works with all cars. Google has collaborated with almost all automobile companies to support android auto in their vehicles. But many users have reported issues with Audi cars.
Also Read | 5 Best Way to Control Your iPhone from PC or Mac in 2020
So if you are also facing android auto not working error again and again then make sure that your car and its model are compatible with android auto. If you not sure how to check here is a link. The Android Auto Compatibility Page helps you to determine whether your car is compatible with android auto or not.
#3 Restart Your Phone
Sometimes restarting your android phone can clear many errors in the device. So at least give it a try before going for any other solution.
There might be a problem with your wireless or wired connection. Restarting your device may help out in clearing such type of temporary issues.
#4 Clear Cache
Your phone and app both store temporary files so that they can work faster next time when you perform any operation. And this can also cause an interface with the android auto.
Also Read | What is Android System Webview & How to Enable it?
So better to check this via clearing the android phone and app cache. To do this simply navigate to Settings > Apps > Android Auto > Storage > Clear Cache.
#5 Hardware Connectivity
If you had tried all the above methods and still the problem exists, then there might be an issue with your hardware connectivity. If android auto is not showing up on the screen then a faulty cable may be causing this problem.
So better to use an original USB cable that comes with your phone instead of a duplicate or a third-party cable. If you are connecting with your car wirelessly then there may be a chance that you have replaced the stock connection of the car with a Bluetooth connection.
#6. Video Flow Error
If everything is fine and the problem still exists then there might be a problem with the app itself. If you have the latest version of android auto then this problem should not occur.
But sometimes it may be due to a bug in the app itself and it is not cleared you will get an android auto not working error. To solve the error you just need to reconnect the device to the car.
Open the "Car Settings" on the infotainment system.
Go to "Smartphone Connections".
Reconnect to your smartphone's Android Auto app
#7 Communication Apps Not Working
If all the android auto functions are working except the communication function such as call or SMS. You can try out these fixes and see if it resolves the problem for you.
Use a good quality USB cable. Sometimes the problem occurs when the connection is loose or not strong.
Update your android auto app and google play service to the latest version. Sometimes this causes a great issue in communication functions.
Check that you have given all the essential permission to the android auto app. To do so navigate to Settings > Apps > Android Auto > Permissions. In the permissions tab, make sure Phone and SMS are enabled.
Make sure that you have enough free space available on the phone and also clear the phone and android auto app cache.
Conclusion
There are various reasons behind android auto not working error. But most of the errors and their solutions are listed above. If you are lucky enough then your problem will be solved with the above solution. But if you still facing an error then try a factory reset your device. If this also does not help then contact your car manufacture.