3 Powerful Method to Fix iPhone Stuck on Apple Logo in 2020
Have you just got a new iPhone but unfortunately also fall into a problem as iPhone stuck on apple logo. Then don't worry this is the most common problem faced by many iPhone users and in this article, I am going to show how to make iPhone complete its boot sequence and go to the home screen.
Before fixing the iPhone stuck on the apple logo issue let us know why the problem actually occurred and what are the causes behind it. There is not a single cause behind this but there are many that make your iPhone stuck on its startup.
So let's know them one by one and thereafter I will tell you how to fix an iPhone that does not complete its boot sequence and troubles you to reach the home screen.
Why iPhone Stuck on Apple Logo?
When you start your iPhone by pressing the power button it goes through many internal processes like starting the processor, checking the memory, and other internal hardware. While going through this process your phone will display the boot apple logo on the screen.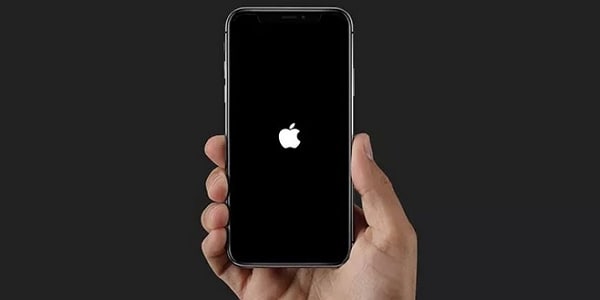 Once all the process is done your iPhone will show you the home screen. But if due to some reasons the iPhone fails in completing these procedures then your phone will continue to display the apple logo. It may take 20-30 minutes or an hour to complete so.
This issue might be caused by one of the reasons below:
An upgrade Issue: You might have noticed that your iPhone immediately ran into this problem after upgrading the iOS to the latest version. This problem is mostly occurring on the older version of iPhones.
You tried to Jailbreak iPhone: The iPhone may be stuck to the apple logo if you have tried to jailbreak the iPhone. This might be caused in between of the jailbreak process or after jailbreak.
Hardware damage: As I said earlier that iPhone check all internal hardware before starting the phone. If any of your important hardware is damaged or not working properly then your device will not complete its boot sequence.
After restoring from Itunes: No matter, if you have restored your iPhone from Itunes or iCloud it may lead to such type of problem.
How to Fix iPhone Stuck on Apple Logo
Now you know how an iPhone completes its boot sequence and how it drained into such a boot loop problem. Let's get the best working methods to fix iPhone stuck on boot logo.
1. Restart the iPhone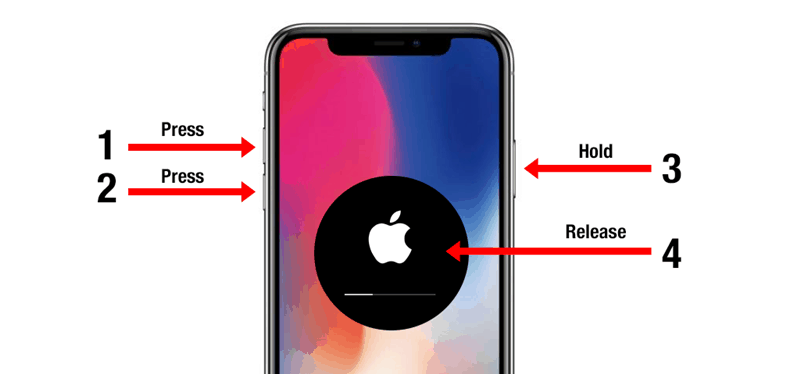 Many problems including the iPhone stuck on the apple logo can be fixed with a simple restart. But unlikely simple restart maybe not helpful all the time, you also need to hard reset your iPhone.
This won't delete your iPhone data. It will simply force the iPhone to quickly refresh itself. The method is different for every iPhone.
iPhone 6/6s and earlier: Press and hold Home + Power buttons, until the Apple logo disappears and reappears again (release the buttons when Apple Logo reappears)
iPhone 7/7 Plus/8/8 Plus: Press and hold Power + Volume Down buttons, until the Apple logo disappears and reappears.
iPhone 8/8 Plus and all variant of iPhone X: Press and release the Volume up button > press and release the Volume Down button > then press and hold the Side button (ON/OFF), until the Apple logo reappears.
2. Boot into Safe Mode
If you are still unable to go to the home screen of the iPhone then you need to take your iPhone to the safe boot. Safe mode disables all the external apps and scripts. It will also disable jailbreak and allow you to use the iPhone in safe mode.
Follow the below steps to boot iPhone into safe mode:
Step 1. First of all, you need to completely power off your device. To do that simply press and hold the power button and home button together until the iPhone power off completely.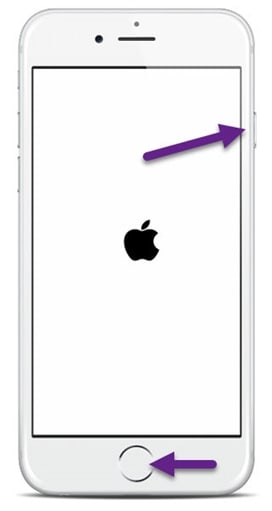 Step 2. After the device power off, press and hold the power button to turn on the iPhone. As soon as you see the Apple logo on screen click and hold the volume up button for a minute or two to boot the iPhone into safe mode.
Step 3. Once the iPhone is booted into the safe mode all your jailbreak tweaks will be disabled. Your iPhone will run as usual and you can use all the applications, call, and message features.
Although the problem of iPhone stuck on the apple logo screen has been wiped up but you need to figure out why the problem occurs. If a jailbreak tweak causes this problem then you need to do an iOS upgrade to completely remove the problem from the system.
Otherwise the problem will occur again once you boot normally without the safe mode. Also read 5 Best Way to Control Your iPhone from PC or Mac in 2020
3. Put iPhone into Recovery Mode
If the problem is due to the corrupted software and system files then you need to reinstall or restore the iOS. To do that simply boot the iPhone into the recovery mode.
Step 1. Connect device to the computer using the USB cable.
Step 2. Press and hold the Volume up button followed by the volume down button and then press the power button. Keep holding the button until you see the Apple logo on the screen along with a USB cable. This means that you are now in recovery mode.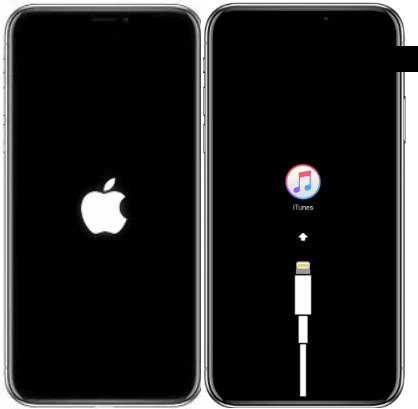 Step 3. Now you will see a popup on the computer screen just like below image.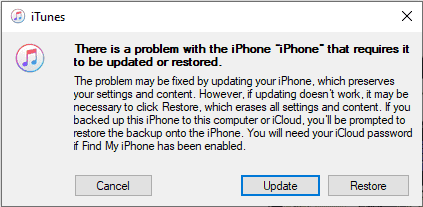 Step 4. Choose the restore method from here which will wipe all your iPhone data and reinstall the latest firmware to the device.
Step 5. Once the restore process is completed you will see a Hello screen on your iPhone.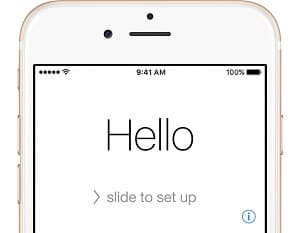 Follow the onscreen recommendation until you reach App and Data screen. Now choose the option which you like. If you already have backup choose to restore from iCloud or iTunes backup. Or simply click on setup a new iPhone to start from the beginning.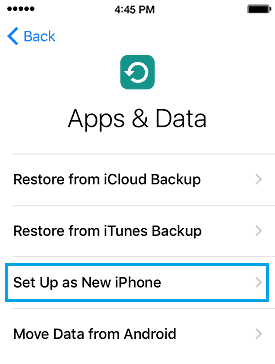 If you need to bypass iCloud activation then you might try out these 11 best iCloud bypass tool.
Summing Up
So here I have mentioned 3 powerful and best methods to fix iPhone stuck in apple screen. All you need to try them one by one. Sometimes a simple restart I also help to fix many iPhone problems.
Also never try to jailbreak your iPhone. It voids the warranty along with many new bugs and problems like iPhone stuck on apple logo. You should also regularly backup your iPhone so that you can restore your important data when you stuck in situation like this.