Download WhatsApp Sniffer APK 1.0.3 Latest Version | 2020
Whatsapp is one of the most used cross-platform messaging services. Everone second person in the world is using WhatsApp to chat with the friend, family, and colleges. With the huge success of this messaging service, WhatsApp becomes a basic necessity of life.
No one can imagine life without texting applications like WhatsApp. From Children to elders everyone is using WhatsApp. But nowadays there is a lot of illegal and spammy activity is done on WhatsApp. One of them is fake news or adult Whatsapp groups. This is very serious problems when your kid is using WhatsApp whole the day.
Every parent wants their kids to stay away from age-inappropriate groups or these fake activities. But due to a lot of privacy features you can't read anyone's WhatsApp message or keep an eye on someone's Whatsapp account. You can use online tools like Whatsapp Web but this can be easily disabled the WhatsApp user.
Apart from these it also requires an internet connection on both ends. So how can you track your kid or loved one WhatsApp account? the answer is Whatsapp Snipper APK. It is Whatsapp spy tools that is used to read other users Whatsapp messages flawlessly.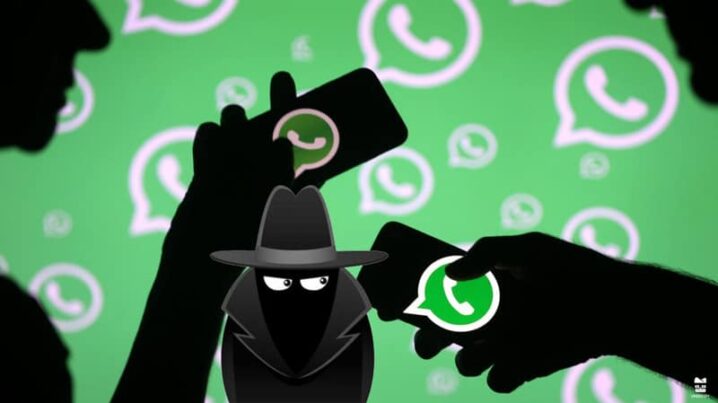 What is Whatsapp Sinffer?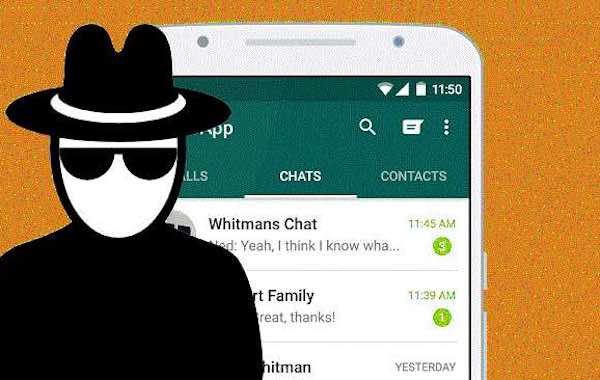 Whatsapp sniffer apk is an excellent tool to keep a track of loved one WhatsApp account. From this app you can always read your kid's message and even see her call history. This is just similar to the WhatsApp web but with a lot of amazing functionality.
All you need is that both the android phone should be connected on the same wifi network so that the app would share the WhatsApp data easily with the sniffer application. Also, Check GB WhatsApp APK to unlock WhatsApp extra features and push up limits.
As this is a third party device you cannot install it from Play Store. But in this guide, I going to enlist all the features of WhatsApp sniffer apk along with the detailed installation procedure. So let's move straight to the point.
Features of WhatsApp Sniffer APK?
You can easily monitor anyone WhatsApp account connected to the same network.
The user interface of the app is very simple and straight forward.
Fully free, no need to pay high fees.
Unlike the other spy tools, it works without the clashes and seamlessly.
Require only a little storage on your android phone.
You can read all the WhatsApp conversations and call history. Also, you can alter the chat session according to your needs.
No rooting either jailbreak is required to work application.
Not a battery eater application, consume only a little battery.
Easily export the WhatsApp chats and database to external storage.
The app gets time to time update which makes it more stable and open the gates for more advanced features.
How it Works?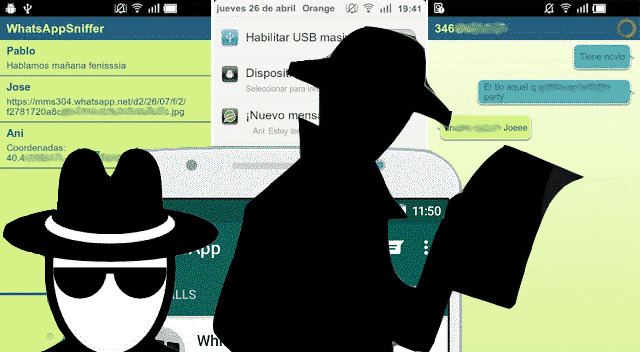 Let's talk about how WhatsApp sniffer apk works? There is no rocket science between this all you need to download the WhatsApp sniffer apk for your device. It is available for both android and ios devices. If you going to use it for the desktop version you need to download the WhatsApp sniffer desktop version.
As i already told it is a third-party app that is meant to use for spying the WhatsApp account so it is not available in the play store. You need to download it from the below link. The best part of the application is that work without rooting your android device. And for iPhone, you dont need to do a jailbreak.
To start using the application you need to be connected to the same wifi network on which the victim is connected. Only in this condition the app will works. The WhatsApp only allows sharing the database and session on the same network.
Once you are connected to the same network open the app of your phone and start monitoring victim devices. Also, the app will notify for new activities on the victim phone with a notification icon. The victim will never get to know that her account is spying.
Download Whatsapp Sniffer APK
Now you know enough about this app and if I am not wrong you want to immediately start monitoring your kids WhatsApp account. To do this you need to download WhatsApp sniffer apk for your android or ios phone. Remember that always use the latest version of WhatsApp sniffer apk because it ensures the latest features and stability og the application.
You will find lots of similar applications on the internet and out of them, most are outdated and never get updates. But from this page, you are going to receive the latest WhatsApp sniffer apk as soon as they release.
| | |
| --- | --- |
| App Name | WhatsApp Sniffer APk |
| Supported Platform | Android & iOS |
| App Version | 1.0.3 |
| App Size | 1.45 Mb |
| App Developer | XDA Developers |
| Last Updated | 23 March 2020 |
How to Install WhatsApp Snipper Latest Version
To install the WhatsApp sniffer apk latest version in your device, you need to first download this from the above download link. And after that, you need to install it just like as you do with other third-party applications. But if you never did that I will guide you on how to install WhatsApp sniffer apk.
If you are using a PC then you need to sideload the apk file in your android phone using a USB Cable. But if you are using the same android phone in which you are going to install the WhatsApp sniffer apk then just follow below the below installation procedure.
Step 1. First of all download the WhatsApp sniffer apk from the above download button. You can use any browser for this, like Google Chrome.
Step 2. Once the download is finished locate the file inside the file explore of your android device.
Step 3. Tap the file icon and it will open a popup to grant the installation request from unknown sources.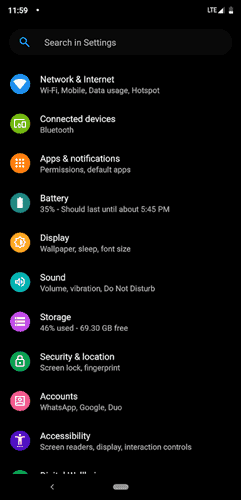 Step 4. Click on the security button from the popup and navigate to Setting > Security > Unknown Sources and check the radio button.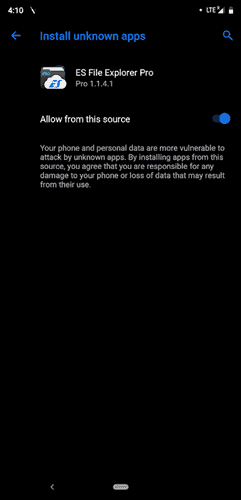 Step 5. Now go back to the file name in file explorer and again click on the apk file. Grant all the permissions by clicking the next button multiple times.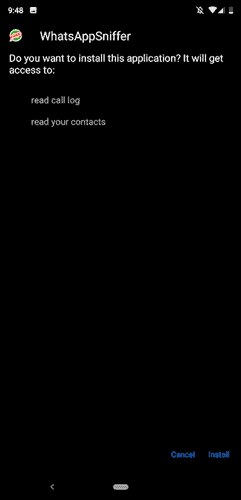 Step 6. The installation will be finished in a moment and you can open the application right from here.
Congrats, the WhatsApp sniffer apk has been successfully installed on your android device. Now you are ready to use the application to spy on other WhatsApp accounts.
You Must Use OGWhatsApp APK to increase the WhatsApp media sharing limit. Also, increase WhatsApp status size and hide online activity.
Note: The application is only meant to be used for educational purposes. Techorhow does not support any hacking or illegal activity. So only use it to keep monitoring on your kid's WhatsApp account.
Final Words
In this modern era, everyone becomes a victim of inappropriate and illegal activities. And WhatsApp is also no more safe from these things even though the company is doing a lot of hard work to reduce the span on the WhatsApp app. Being a parent of your kid it's your duty to keep your childer safe from the inappropriate content for your kid,
This is why developers build the WhatsApp sniffer apk. You can use it freely to monitor your child WhatsApp account activity. And if anything found suspicious you can terminate the season and make your child safe. Whatsapp is built to communicate with your friend not to be a victim of illegal activities.
So use the application carefully and be safe. If you have any doubts about the application drop your comment in the below box and dont forget to share it with your friends.
FAQ's