Download FRP Bypass APK Latest Version 2020 | Google Account Bypass
FRP stands for Factory Reset Protection is the new patch developed by the google for android smartphones. This patch is very helpful and protects your device from accessing on unknown hand. With this patch whenever your device is reset it will ask to verify your ownership by logging to google account.
But sometimes this becomes a headache for you when you forgot your google account password. In this type of scenario its hard to get into the device without logging to google account. But there is a solution to google account bypass also, it is known as FRP bypass apk.
FRP bypass apk allows you to bypass google factory reset protection without verifying your ownership. This means you no longer need to log into your google account.
What is FRP Bypass APK?
FRP bypass apk is a tool that will help you to bypass the google account verification process when you reset your android phone. It simply disables the google account bypass features and allows you to log in to the device directly without providing google credentials.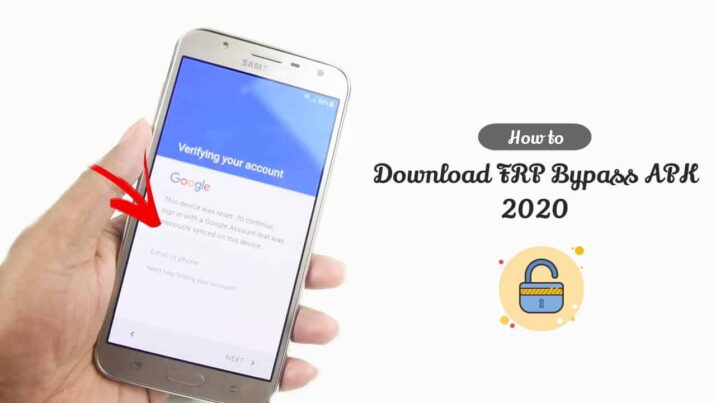 As you already know that anyone can now factory reset the device with the help of android recovery. But when you have FRP enabled device it will prompt the user to log into a google account to verify the devoice ownership after a factory reset.
This is really helpful when you a very sensitive data in your device. FRP is pre-enabled on all the android smartphone higher than android lollipop which use google account to set up the device. As soon as you enter google account to set up the device or to access google service directly from the app it enables the factory reset Protection.
If you are using an older version of android then you will need an additional app called Google Find My Device to enable the FRP and securing your device. But FRP also becomes a headache sometimes when you are not good to remember password and pattern lock.
In this type of scenario, the only way to access the device is to reset the device and perform an FRP bypass that removes google account verification.
Download FRP Bypass APK 2020
To bypass google account you need to download the latest version of FRP bypass apk. Before downloading make sure that you are using an updated version of FRP bypass tool.
Because an outdated version will lead you in many problems and create a lot on nuances for you. Below is the latest version of FRP Bypass apk.
| | |
| --- | --- |
| File Name | FRP Bypass apk |
| App Size | 46 KB |
| File Type | application/and.android.package-archive |
| File extension | APK |
| Last Update | 4 Days Ago |
Older Versions Of FRP Bypass APK
| Version No. | Year of Launch |
| --- | --- |
| FRP Bypass Apk 1.0 | 2015 |
| FRP Bypass Apk 5.1 | 2016 |
| FRP Bypass Apk 6.0 | 2017 |
| FRP Bypass Apk 7.0 | 2018 |
Here I have provided the older version in case you have an older version of android that not support the latest version of FRP bypass apk. But if you have the latest version of android then I will suggest you use the latest version of frp bypass apk which is version 8.0
Bypass FRP using OTG
This is the very easiest method to bypass Google Factory Reset Protection on a locked device using an OTG. All you need is a UDB drive that can be connected to the Locked device using an OTG. Next thing you will need to allows unknows sources installation permission in android.
Follow the below steps to successfully bypass frp using OTG:
First of all download the latest version of FRP Bypass apk from the above link.
Now transfer the download FRP Bypass apk to a USB drive and connect the USB drive to an OTG.
Power on the locked android device and you will see a screen asking for google credentials.
Jut enter any random google email account and password.
Now Connect the OTG drive to the locked android device.
As soon as you connect the OTG to locked android a pop-up will appear and it will open the file manager.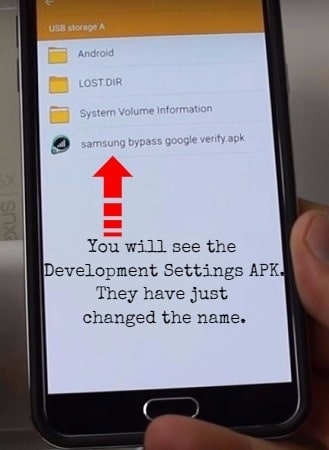 Search for the downloaded FRP Bypass apk file and tap on the file name to begin the installation procedure.
A popup will occur saying installation blocked. Simply click on the settings turn on unknown sources option.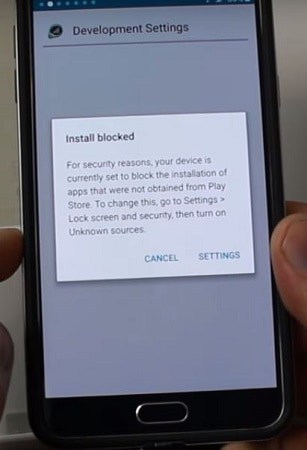 Now tap on the installation button again to start the installation.
Once the installation is finished click on the open button.
In the setting, menu clicks on the backup and reset option and confirm the choice.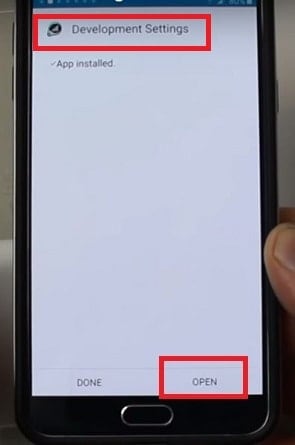 Now your device is successfully unlocked and you have bypassed the google account verification. Simply restart the device and it will not ask for FRP. Now add any google account as of your choice and start using the device.
Bypass FRP Without OTG
In the previous method, we have learned about bypassing factory reset protection using OTG. But in this method, I am going to share another trick and without OTG. In this, we are going to use a bypass tool with the help of an internet connection.
Follow the below steps to bypass frp without OTG:
Turn on your android device and you will be prompted to welcome screen.
Follow the on-screen instruction and click on the connect to wifi.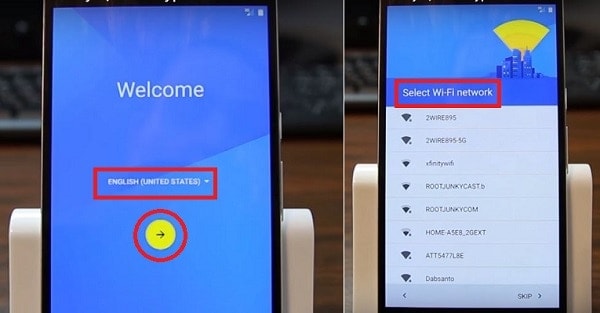 Now tap on the keyboard setting icon and you will be redirected to setting app where you need to click on the help and feedback button.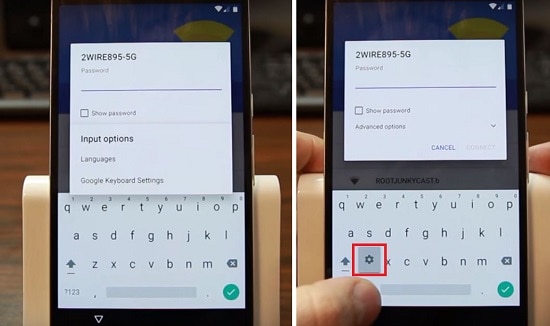 Type whatever you want in feedback and copy the written feedback and click on share.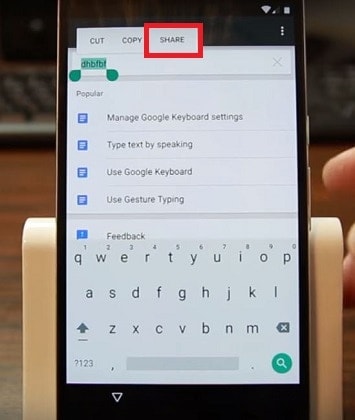 Choose the messaging app to share the feedback. Click on the contact icon to choose the contact.
From here click on the call icon and type *#*#4636#*#*.
Now you will be redirected to android engineering mode when you need to click on the statics button.
Click on the setting option and go to the backup and reset button. Select the option and your device will be formated once again.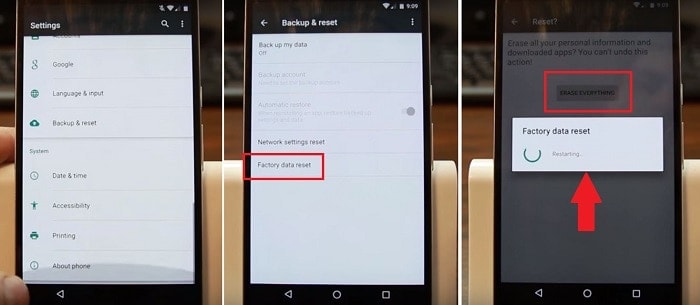 Congrats, you have successfully bypass FRP without using an OTG. Now restart your device and set up it like just a new device. Just like above said use any google account and you will be landed on to android home screen within a few minutes.
Bypass Google Account using FRP Hijecker Tool
In the next list of FRP bypass, we have got the FRP Hijacker tool specially designed for Samsung user. This tool is especially for Samsung users so if you are not a Samsung user then try the above two methods.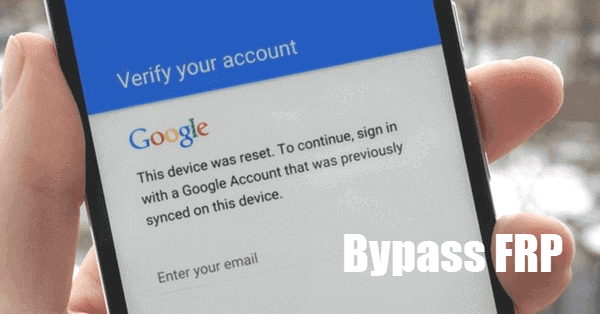 It is a recommended method to bypass FRP of Samsung device with the help of a USB cable and a computer. Here are the steps you need to complete to bypass google account on Samsung android phones.

Download the FRP Hijacker Tool for your Samsung device.
Connect your Samsung android phone to pc using a USB cable.
Once the phone is connected launch the FRP hijacker tool on windows pc.
Now you will see a scan option on the pc screen, choose the option and select the comport.
Allow USB debugging prompt on the android screen and start the ADB operation.
Click on the Remove FRP button to detect your Samsung phone in the FRP Hijacker tool.
Once the phone is detected click on the Factory Reset option to remove the FRP screen.
Restart your device and you will not be prompted for an FRP screen on Samsung device.
Realterm Samsung Bypass Tool to Remove FRP Screen
If the above method for the Samsung device fails then you can try this method. This is the easiest method to bypass FRP screen in Samsung device by downgrading the android to a lower version.
Note if you are on a marshmallow version then you don't need to downgrade it. Follow the below step to bypass FRP screen in Samsung device.
Insert the sim card in your Samsung device and turn it on.
Next install the FRP bypass apk in Samsung device using an OTG, just like we did in the first method.
Download the Realterm tool on your Pc.
Launch the application on your PC and locate your device's port number.
To get the device port number use the device manager on windows pc.
Copy the port number from here and paste it into the Realterm tool.
Press the change button and go to the display setting. Do to same steps there also.
Launch the Send tab and paste this "at+creg?\r\n" text there.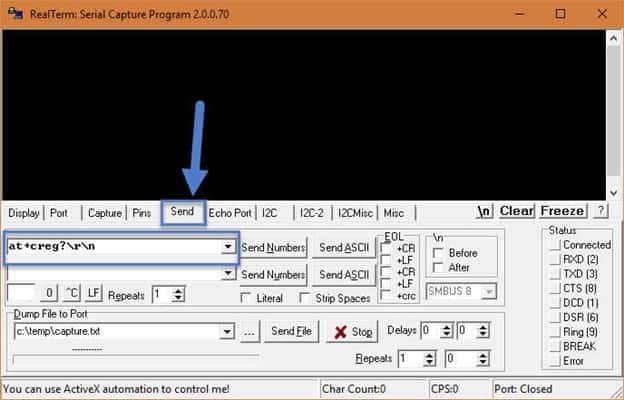 Type "atd1234;\r\n" there and choose the Send ASCII option.
Do this until you see a dial pad on the Samsung device screen.
Once the dial pad appears go to the engineering mode and perform a factory reset.
FAQ's
Conclusion
Above I have shared the best FRP bypass apk and other methods to bypass google account verification on an android smartphone. Use one of the method that fits you and bypass the FRP screen easily. If you are using a Samsung device then use the tool kike FRP hijacker or realterm.
Tell us your stories in the comment box that how you managed to remove google account verification and fix frp bypass issue on your android phone.