Download Aroma File Manager 2.0 Zip Latest Version | Updated 2020
Aroma file manager is one of the best file manager which can be flashed through the recovery mode and can be used to recover deleted files and pattern lock of any android device.
If you have forgotten your android smartphone pattern lock or passcode then use the aroma file manager apk to unlock the android without wiping your data. It is also used to recover the deleted system files from android.
Also Read | How to Root Any Android Smartphone in Single Click Without PC
These is mostly happen when you do improper settings or deleted system files in root directory of android. Sometimes it is also caused by many root application. Deleting system files of android can lead your device in serious problems like bootloop.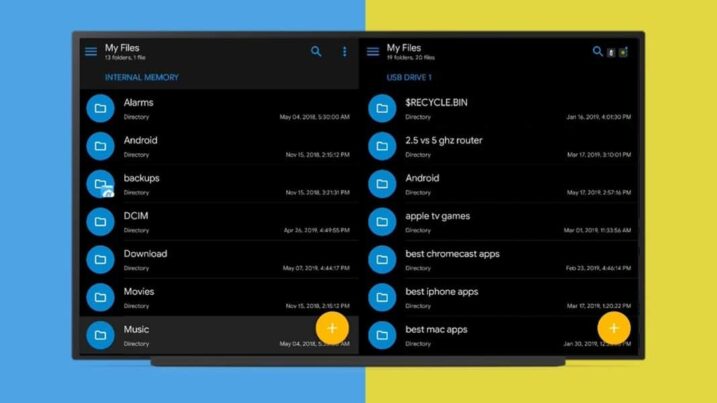 In case of bootloop like situation you are not able to boot into android operating system. And to fix that you have to recover deleted file which can be easily done by flashing aroma file manager.
What is Aroma File Manager Zip?

It is an excellent recovery program which is used to recover deleted files from android. Apart from this aroma is also used to remove the security lock like pattern lock from an android device.
Basically you can get an aroma file manager in zip format and an apk format. The zip format is used to recover the deleted files and apk when you don't have access to device. You can flash this zip file from the recovery mode and execute all operations.
Must Read | How to Unroot an Android smartphone
Aroma file manager has a great interface and even a nooby can use this without going through any tutorial. You can flash this zip file using any custom recovery like CWM or TWRP.
Features of Aroma File Manager
It has many excellent features that you can't get in any other android recovery tool. And this is the reason behind being the most popular recovery tool among android developers and rooted android users.
1. Recover Deleted Files
This is one of the best features of aroma file manager that it can recover deleted files including apk and system file from any android device. This will really going to help you in case you deleted very important files.
2. Remove Pattern Lock
If you have forgotten android pattern lock and dont able to access the device then you can try out aroma. You can easily remove the pattern lock by deleting the pattern lock file through recovery mode.
3. Restore Android Backup
This is another best feature of aroma recover tool. With the help of this you can easily restore the android backup from recovery itself. Now no more data loss, just restore the backup and you will have your old data.
Download Aroma File Manager Latest Version
There are many outdated version of the aroma file manager is available on the internet. These versions are not compatible with the latest version of custom recovery and are lack the advanced feature.
You Might Also Read:-
So always download the latest version from the verified sources. If you are unable to find the latest version then download from the below button.
Aroma File Mager Latest Version 2.0 Changelogs
New engine fb & input driver
Support msmfb overlay
More neon improve
Tweaks some UI
Graphics processing
Add run shell (*.sh & executables)
Add extract zip file
This is the beta version and has many advanced features. If you want the older stable version 1.91 then download from the below link.
How to Install & Use Aroma File Manager in Recovery Mode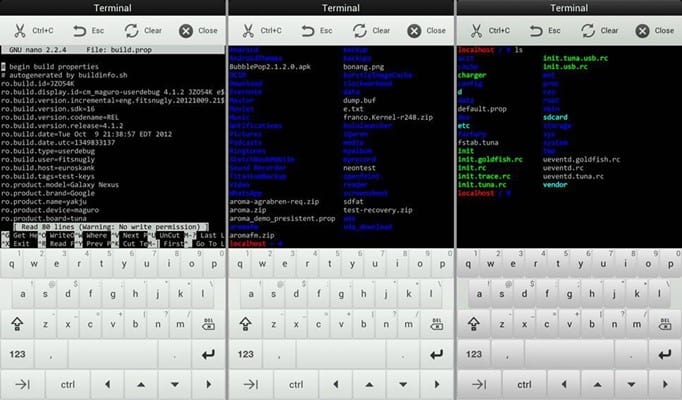 If you don't know how to use recovery mode to flash zip files the don't worry here I will tell you the step-by-step installation procedure.
Step 1: Download the aroma file manager zip from above.
Step 2: Now boot into the recovery mode by turning off your android and then press the Volume Up + Power On Button for some time.
Note: To flash the aroma zip you need to flash a custom recovery like TWRP or CWM. It will not work on stock android recovery.
Step 3: Once you boot into recovery mode now select install from the zip option.
Step 4: Now select the aroma file manager from device storage. If you don't have access to the device or forget the pattern lock then download the aroma file manager and place it on a memory card and insert the card into the android smartphone.
Now select the aroma filer manager zip and swipe right to flash the zip file.
Step 5: Once the aroma file manager zip is flashed you are ready to perform the task.
---
Wrapping Up
Aroma File Manager is one the best android recovery tool which is used to recover deleted files and remove the pattern lock of android smartphones. All you need is the latest version of TWRP or CWM recovery to go through.
There are also other methods like factory reset to remove the pattern lock but this will wipe your data. So use aroma filer manager zip to remove pattern lock without wiping your data.