15 Best Game Hacking Apps for Android in 2020
Android has the largest number of games than any other operating system. You can use the play store to download these game, some are available for free while some are paid.
There are many games in which you need to earn points to unlock new levels and challenges. You can earn those points by playing games and completing the level. But if you want to buy all those points and powerups for free then you need to download game hacking apps.
With the help of these apps, you can modify any games files and use them according to your interests. You can boost your speed, unlock a new level, bypass levels, purchase powerups without spending a single penny.
You can also find many modded games are available on the internet which is already hacked and patched so that you don't need to do. And you will always have a modded game that has unlocked levels and challenges.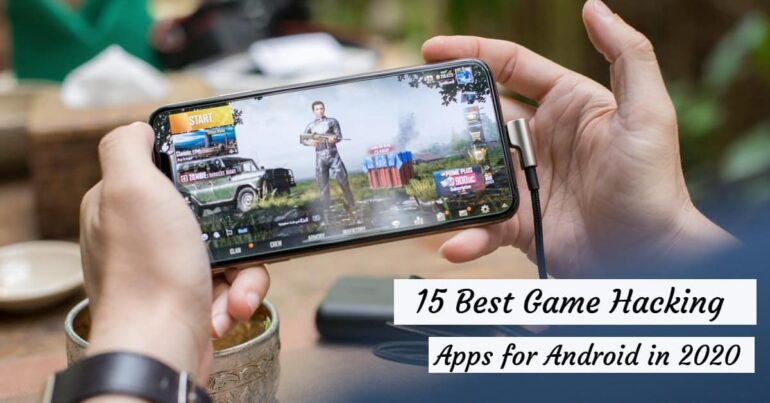 But if you don't find any mod version of the game then don't worry. Just download these best game hacking apps for android and mod the games by yourself.
Best Game Hacking Apps for Android in 2020
There are two types of games. First, that runs offline, the data of these games are stored only on your device storage. And others that run on the server base. These server-side games are very difficult to hack because the data is overwritten on the server.
But you can use the game hacking tools to hack both types of games. You can use these hacking apps to hack the game like Subway Surfer, Need for Speed, GTA and many others.
Cheating the game is a very bad habit. In fact, you are just losing the joy of playing a game. Imagine that you are playing a game without a difficult task and point which is just like a time-wasting and also you will not feel happy.
Because we want new challenges. But if you hack the game and modify the games to always win then there is no benefit of playing games. As with these game hacking apps you are always going to win and never lose your health and point.
But if you stuck at a very difficult level in-game then you can use these game hacking apps to bypass the level. So let's have a look at best game hacking apps for android.
1. XmodGames – Best Game Hacker APP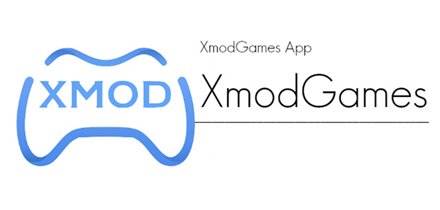 Xmodgames is one of the best game hacking apps which allow you to mod almost any game. It supports many new and popular games like Clash of Clan, Pokemon Go, and many others.
The user interface of this app is very good. You can mod any games by just tapping on the different options which is shown in an overlay mode while playing games. This game hacking app has many advanced scripts that will help in scoring high and bypassing the game levels.
Also, these apps receive periodical updates from the developers so that it will continue to supports newer games. The only cons of this hacking apps are that it works only for rooted android.
If you have an rooted android then you must give a try to this game hacking app.
Features of Xmodgamers:
Supports a large number of android games
Works for all rooted device
A large number of games mods are available
Regular updates
2. HackerBot – Mod Games Source

If you don't want to root your android phone to run game hacking apps then you can simply try another method which is searching a modded game over the internet. But all the modded games available on the internet are not working and even not safe.
Some of them might contain malware and viruses, also some websites will steal your data by providing many surveys to unlock the download option. In this case, you need to download Hackerbot which provides you the best and legitimate sources to download mod games.
Hackerbot has the two search engines named as Freefinder and Profinder. With the help of this search engine, you can download mod versions of any android game.
Features of HackerBot:
Free for Everyone
No more surveys and malware
You can find premium cheats and mod using ProFinder
Provide legitimate sources to download mod games.
3. Lucky Patcher – Game Hacker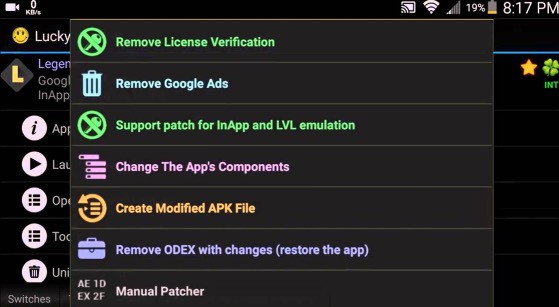 Lucky patcher is one of the must-use app for rooted android devices. With the help of a lucky patcher, you can hack any android games and enjoy the premium features for free.
Not only the game, but lucky patcher is also used for hacking other android apps to get all the features for free. You can also download the patched version of the Google Play Store so that you can bypass in app-level purchase verification.
This app runs multiple scripts to hack android games and provide you the mod version of the android game. Lucky patcher supports most of the android games and hacks them easily. The user interface of lucky patcher is very simple and easy to use.
Features of Lucky Patcher:
Work on rooted as well as non-rooted Android devices.
Many patch customization available.
Remove ads form games and apps
Buy premium game version for free
You can also download the mod version of the play store.
4. Game Killer – Game Hacking App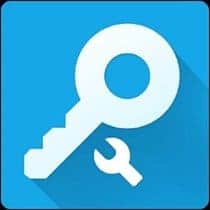 Game Killer is one of the best game hacking apps for android to get the coins and powerups for free. With the help of this game hacking app you can hack any android game which runs offline and change the value of coins, scores, and level easily.
You can replace the original game value with your desired one. This game hacking app works by injecting code in the background while playing a game. To hack the game all you need is to open the game and tap on the game killer overlay button.
Now you can easily increase your coins, score, and powerups. In fact, this is my favorite app when I want to score high on the game. The only disadvantage of this app is that it doesn't work for server-side games like Teen Patti.
Features of Game Killer:
Work on every rooted android.
Easily increase the score, coins, and powerups.
It can unblock the level of android games.
Easy to use.
5. SB Game Hacker APK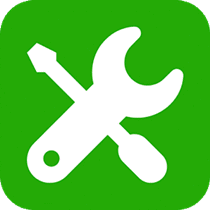 SB game hacker is a very popular game hacking app among the android gamers and it is available for free to download. You can use this app to increase the game score, live and coins.
There is no restriction in increasing the number of scores, coins and live. You can have unlimited lives and can live forever in the game. The best feature of the SB game is that now you can adjust the speed of the game.
You can play any game in slow motion or in a faster speed. Also, you can remove the annoying ads from the android games. You can use SB Game Hacker in any android device, it works for all rooted as well as non-rooted Android smartphones.
Features of SB Game Hacker:
Work on both rooted & non-rooted device
Easily search the game value and edit hex
Easy to use
Available for free
Many mod options like speed, live, coin and score.
6. Cheat Engine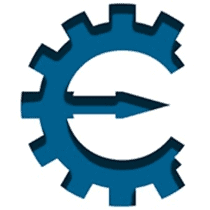 Cheat Engine game hacking app is a popular and open source app provided by the Dark Byte. It is very popular among the pc user to cheat any game and later it emerged to an android platform.
With the help of the cheat engine game hacker app, you can make any kind of change in game like new weapons, characters, invisible walls and much more. This app works by scanning the internet for modification files or patched code of game once they found it will overwrite the game file with user desired value.
If you have not tried it yet then you should give it a chance and it will hack android games within a few seconds.
Features of Cheat Engine:
Memory editing on Android emulators
Deep scan for memory values.
Different scanning modes based on float, string, double and Array of Bytes.
In-depth tutorial.
7. Freedom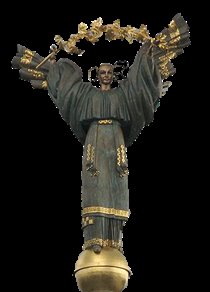 Just like Lucky Patcher freedom also uses the in-app purchase bypass trick to buy all the game stuff for free. In fact, freedom is even more popular and the oldest game hacker app.
Freedom basically allows you to emulate in-app purchase for $0 and therefore allows you to get stuff like powerups, gems for free. You can hack any offline android games with freedom and can increase your limits.
The only drawback of the game hacking app is that its works only on rooted android device. So if you dont have a rooted android then you must root your device to use freedom apk.
Features of Freedom APK:
Free In-App Purchase
By Powerup, gems, health at 0$.
Free Currency
8. Game Cih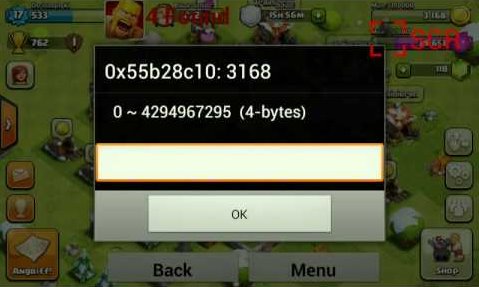 Game Cih is another best game hacking app based on open-source. With this game hacker app now you can hack any android games that run offline or online.
These basically modify the game hex file and hack live, gems, score for you. Like other hacking apps, Game Cih also requires a rooted android device to hack android games.
Apart from this Game cih has a great user interface and supports almost all android devices even older android version. This is the first game editing app which got so much popular in a short time span.
Feature of Game Cih
Easily scan values and edit them.
Hack online as well as offline games
Require a rooted android device.
great User Interface.
9. Game Guardian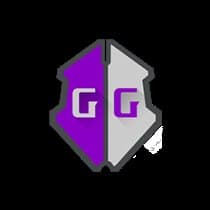 Game guardian is not so much popular like other apps but still, it is a good choice to tweak most of the game features. This game hacker app has a great value search option that will allow you to search game hex value by different modes.
By tweaking the game values you can easily increase your lives, gems, and scores. Not only these you can also increase vehicle speed and unlocked many levels. Game Guardian is absolutely free and easy to use the game hacking app.
It is a great alternative to cheat engine apk which we listed earlier in the list. Game guardian supports almost all android devices with x64 and x86 bit architecture.
Game Guardian Features:
Value Scanning / Memory Editing
Awesome User Interface & Easy to use.
Requires Rooted Phone
Supports both x86 and x64 Devices
Search for Encrypted values
10. Creehack Game Hacker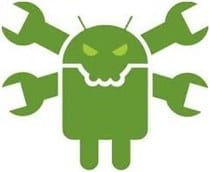 If you are too much addicted to playing android games then you really need a powerful game hacking app to enjoy all features of games. Most of the android games limit their powerful features in gameplay behind the purchase.
And to use these premium features you need to buy all expensive coins, gems, and characters by real money. But with the Creehack game hacker now you can purchase all these items for free and enjoy your favorite game.
All you need is to download the creehack game hacker app and allow it root permission. Then run a memory scan and edit the game values with your desired values.
Creehack Game Hacker Features:
Purchase all game items for free.
Bypass In-App Purchase Verification.
Great User Interface
Compatible with almost all android games
Also, work for non-rooted android.
11. LeoPlay Card:

If you dont want to root your android device just for playing the game then dont worry LeoPlay Card will fulfill all your needs. With LeoPlay Card now you can cheat any android games and that also without rooting your android.
LeoPlay Card will allow cheating all major parts of games like coins, lives, and others. It is similar to creehack game hacker app but the only difference is that it dont not require rooted android.
So now play any android games without limits and cheat game easily with LeoPlay card.
Features of LeoPlay Card:
Work on non-rooted Android.
Allows you to make unlimited in-app purchases
Is compatible with almost any app
Allows for the addition of new units
12. File Exploreres:
If you want to be a pro android game hacker then you should know how the game hacking works. For this, you will need to hack the games manually by editing the files stored in your android phones system directory.
Not all the games hacking apps works for all games but some also fail to directly edits the game encrypted values. In this type of scenario, you need a file manager with root access to edit the game strings manually.
Sometime to edit the files like .db you will require Pc but not every time. You can use any file manager which supports root browsing. Some popular filer manager is Root File Explorer, ES File Manager.
Features:
Manually hack highly encrypted android games.
It can also be used for modifying any android app.
You can also customize android functions.
Bloatware remover
---
Conclusion
Hacking the games is not good until you dont have any choice. Also, remember that it violates game terms and condition and if you are caught you may also restrict playing the game by developers.
Game Hacking Apps are mostly good for offline android games and are safe to use. So try the above game hacker apps and enjoy playing android games without any limits.