9 Best Custom ROM for Google Nexus 6P Angler (2020)
Google Nexus 6P received a lot of love from developer and there are many custom ROMs for Google Nexus 6P are available on the internet. But i am going to list out the top 9 best custom rom for Google Nexus 6P based on Angler.
It comes preinstalled with Android 6.0 Marshmallow and later upgraded to Android 8.0 Oreo. If you have a Nexus 6P device and want to install custom rom then continue your reading.
we all know that stock rom are lack in features and customization. Although Nexus 6P received a good developing support still it misses some important features which a stock rom can not provide.
So today i am going to list out best Nexus 6P ROMs which are developed by third parties but are more enriched with features and customization options.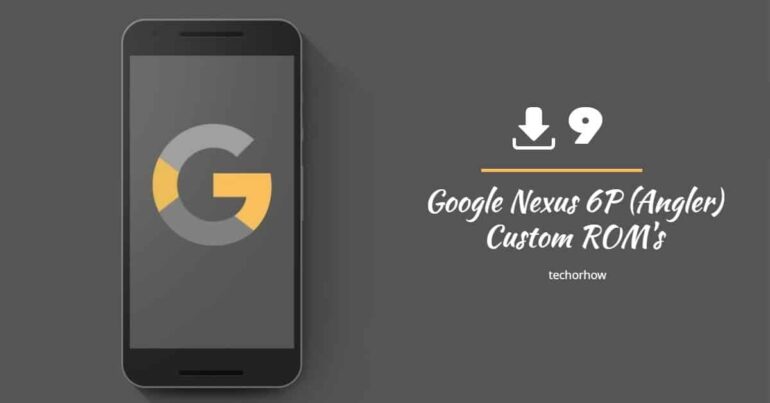 So lets go.
List of Best Custom ROM for Google Nexus 6P Angler
As i said earlier Google Nexus 6P has many custom roms built by many developers but i m only going to list out 9 Best Custom Rom which are choosen on the basis of performance and stability.
All the custom rom shown here are stable and updated to latest version. They all are bugfree and ready to install in your Nexus 6P device.
Also Check | Download: 12 Best Custom Rom for Redmi Note 3 [Snapdragon]
Before installing any custom rom ensure that your Nexus 6P is on appropriate Vendor Image as specified by ROM developer. So here's the list:
SuperXE Stock Oreo
Nitrogen OS
Pure Nexus
Resurrection Remix 6.0
DARK ROM
crdroid Android 4.0
AICP 13.0
CypherOS 5.2
AquariOS 8.1.0
1. SuperXE Stock Oreo
If you still not prepared well for custom rom then try SuperXE Stock Oreo. This is an AOSAP based rom which is similar to stock Android Oreo ROm without any custom feature and customization.
It will provide you the same stock experience as Nexus 6P Rom provide. Here are some features of Rom:
New Emojis
The picture in Picture mode
App Shortcuts
New Setting menu
Scanning App for threats
It is completely stable and daily use ROM. You can try this rom before going to Nexus 6P Custom Rom.
ROM OS: Android Oreo 8.1.0 | ROM Kernel: Linux 3.10.73
Download ROM and Vendor Image
2. Pure Nexus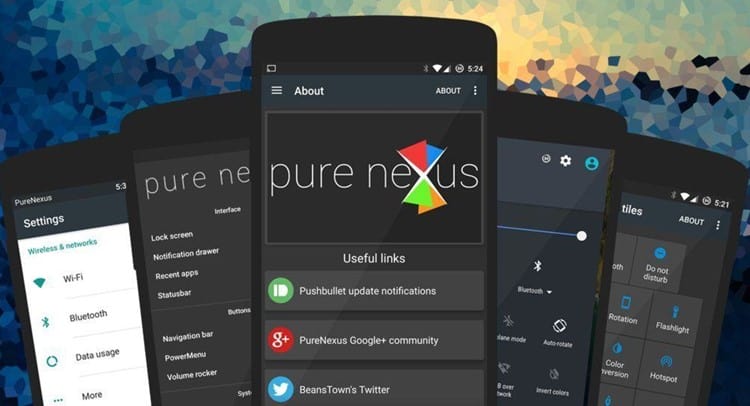 Pure Nexus is one of the most used customs rom for Google Nexus 6P device. It is based on the stock android but with more value added features and functionality.
It has preinstalled busybox, int.d support which is required by many root utility to sufficiently work. It also well-packed with the stock Google Nexus wallpaper, themes, sounds and also boot animation. So you don't have to miss them again.
Some more features of Pure Nexus are:
Rootless Substratum OMS Theme Engine support
Custom nightlight brightness options
Readibility feature to Dim screen light
Download speed in notification bar
Advanced Reboot menu with functions like On the Go Mod.
Advanced screenshot functionality (long press tile/power menu for selectable screenshot)
Charging sound controls
Custom Status bar controls
With the help of Pure Nexus, you can customize Status bar, app drawer, Navigation bar buttons, power menu controls and Display with media notification.
This custom rom will provide you the best experience on Google Nexus 6P device. So why wait, go and installl it.
ROM OS Version: 7.x Nougat | ROM Kernel: Linux 3.10.x
Download ROM and Update Vendor Image with Bean GApps
3. Nitrogen ROM

Nitrogen ROM is also based on the AOSP but it has more advanced features and customization option than a stock rom . With the help of this rom you can easily customize status bar, navigation bar and more.
Must Read | 10 Best Ethical Hacking Tools in 2020 For Windows, Linux & Mac OS
Here are the full list of option which you can customize easily:
Status bar
Quick Settings
Buttons
Navigation bar
Gestures
Lock Screen
Power menu, Recent menu
and much more.
ROM OS: Android Oreo 8.1.0
Download the ROM | Vendor Image
4. Resurrection Remix 6.0.0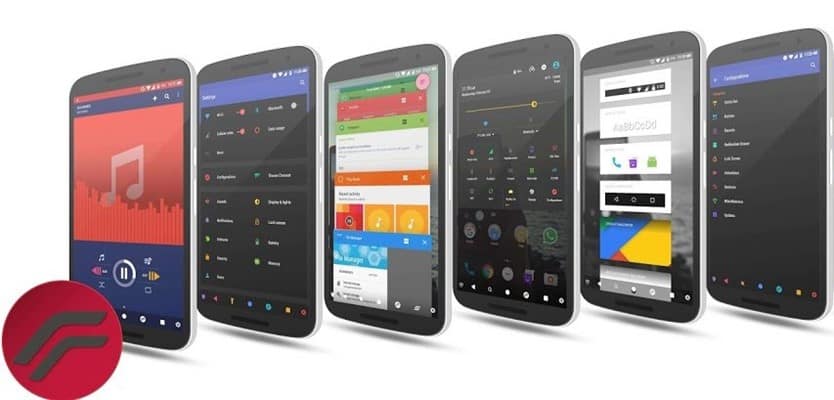 Resurrection Remix is a Rom based on the CyanogenMod, Omni and Remix build. This rom is the combination of performance, customization and most new features.
As we all know that Resurrection Rom is known for their customization features. So with Resurrection Remix 6.0 you are going to load your Nexus 6P with lots of customization and new features.
You can easily customize:
Status Bar, Navigation Bar, App Drawer
Wallpaper, Themes and Fonts
Custom Notification sounds and camera mod.
Advanced Reboot button with custom boot animation
Substratum Engine Inbuilt
And many more.
ROM OS Version: 8.x Oreo
Download the ROM | GApps | Vendor Image
5. Dark ROM
DARK ROM is a version of LineageOS 15.1 with stripped down features which give a fast performance. LineageOS which previously known as CyanogenMod is enriched with customization and lots of new features to give a boost to the Nexus 6P device.
The ROM is very Close to the Pixel Smartphones in features and UX. It supports SafetyNet and ViperAndroid out of the box.
ROM OS: Android 8.1.0 Oreo
6. crDroid Android 4.0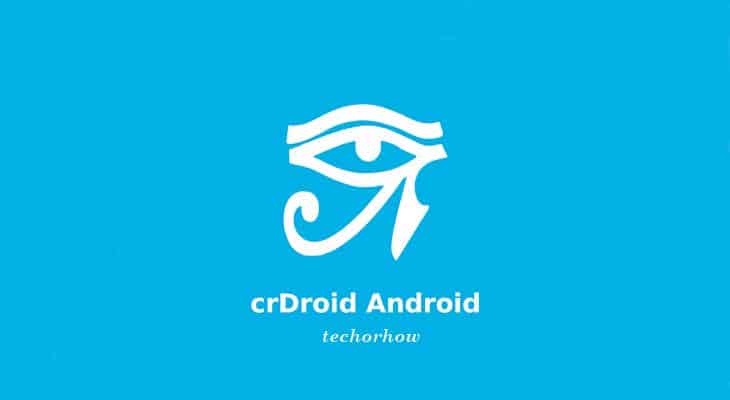 crDroid is another best custom rom for Google Nexus 6P angler based on LineageOS. It provides you the pixel like UI but with more advanced features like:
crDroid Music – Music player based on Phonograph
crDroid File Manager – File manager based on Amaze File manager
crDroid Home – Revamped and customized launcher with Google now integration
crDroid Settings – Our own chamber of secrets with below customization settings
ROM OS Version: 8.x Oreo | ROM Kernal: Linux 3.10.x
Download the ROM | GApps
7. AICP 13.1

AICP is also a lineage-based custom rom for Google Nexus 6P angler. As build on the lineageOS it has all the feature offered by any LineageOS based ROM.
Do you Know? What is Android Engineering Mode & How to Access it?
You can use this rom if you love LineageOS based ROM. It also provide similar tweaking and customization option like another lineageOS ROM provides. Some of them are status bar customization, navigation button tweaks and more.
ROM OS Version: 8.x Oreo | ROM Kernel: Linux 3.10.x
Download the ROM | GApps
8. MIUI 8
MIUI 8 is the latest iteration of MIUI Rom developed by the Xiaomi company. This rom is based on the Stock MIUI rom which are found in most MI devices. But now you can also enjoy MIUI in your Nexus 6P device.
Also Check | 25+ Best Xposed Modules for Android (2019)
This rom are based on stock android with lost of MIUI customization and without app drawer but with MIUI launcer. It will provide the same MIUI experience received on MI devices.
9. CypherOS 5.2

This ROM gives Stock Android UX with some useful features to modify Status bar, Quick Settings, System, and Notifications.
Download the ROM and Flash it after Wiping System, Cache, and Dalvick Cache.
ROM OS Version: 8.x Oreo | ROM Kernel: Linux 3.10.x
Download the ROM
How to Flash Custom ROM in Google Nexus 6P Device
To flash custom rom in Google Nexus 6P device you need to download appropriate ROM and vendor image from developer site. Then you also need to download GApps based on the android version and requirement.
Here are full steps to install custom rom in Nexus 6P Angler:
Step1: Download Custom ROM and Vendor Image as listed above.
Step2: Now download GApps as per your needs.
Step3: Boot into TWRP recover
Step 4: Clear Dalvik Cache and Perform a Full wipe (Data, System, and Cache)
Step 5: Flash the Vendor Image
Step 6: Flasg the GApps and reboot.