How to Save a GIF from Twitter on Computer
Among many of the social networks on the internet, Twitter is one of the most lively, telling, and communicative platform. And this is the reason why most of the peoples and celebrities use twitter more than any other social network like Facebook.
And to bring more engagement from the user twitter always bring something new. This time twitter comes with a visual format sharing like emoji and Gifs. Using emoji on social media networks is growing day by day and most of the users love it.
Similarly, GIFs become an important part of communication with other users on twitter and twitter uses these GIfs as a video for sharing them across the platform. But there is a problem in twitter GIFs they cant be saved on a computer for later sharing them.
As twitter converts all the GIFs into a video format and does not provide a magic link to download them it becomes difficult when a user want to download a GIF which he likes the most. So in today's guide, i am going to share some working methods to save a Gif from twitter on a Computer or an Android phone.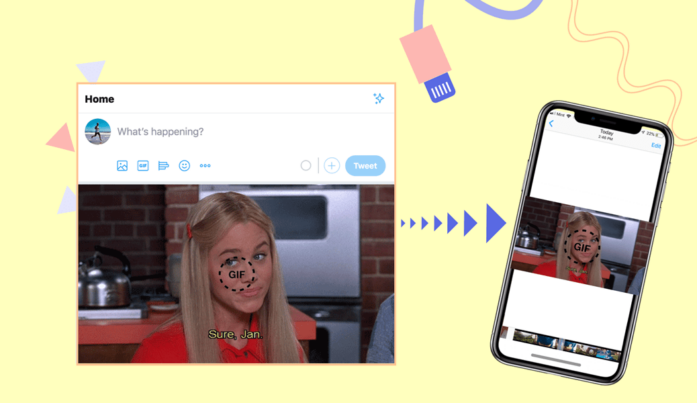 Saving a GIF from Twitter on Computer
Saving a Gif from twitter becomes very easy on a computer because in this you don't need to download any kind of third-party software. All you need a working internet connection and a bit of time, of course, you all have that.
There are many websites that are available on the internet claiming that they can save a Gif from twitter easily. But most of them are not working or time-consuming, but here I am going to share a genuine site that allows you to download video or GIf from twitter with one click.
Follow the below steps to save a GIF from twitter on computer using EZGIF website.
1: Open the EZGif website on a computer browser and tap on the Video to Gif button. As twitter converts all the Gifs into Video that's why we will use this method to download gifs from twitter.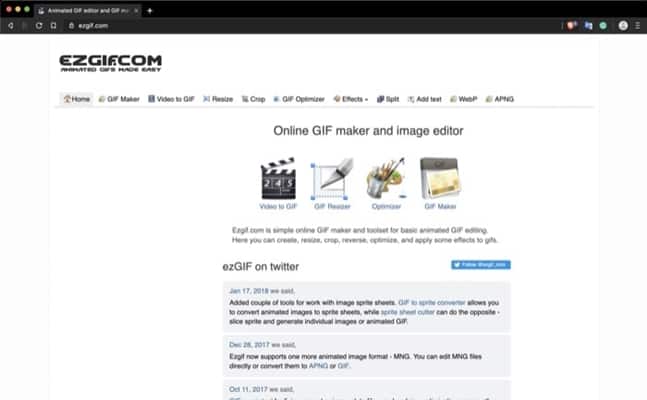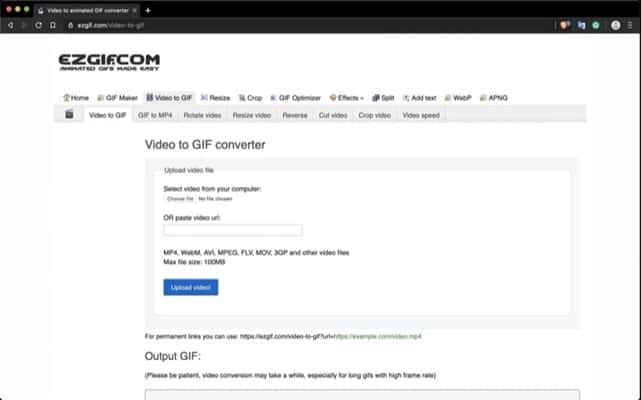 2: Now open Twitter in a new tab and copy the link of the Tweet containing the Gif file. To copy the tweet link simply click on the share tweet button and select the "Copy link to Tweet" option.
3: Now paste this copied link in the EZGIF website and click on the upload video option.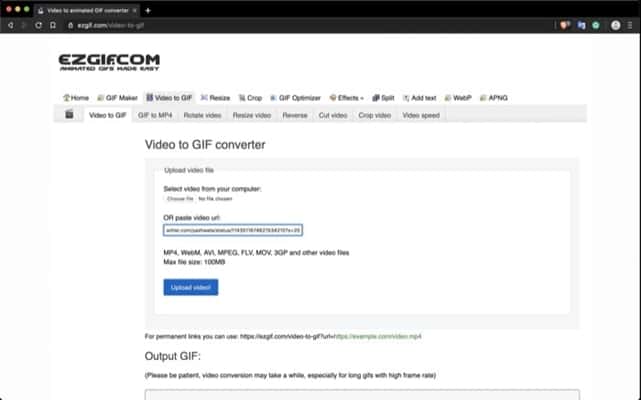 4: On the next screen you will see a bunch of options where you can customize the Gif according to the size, frame rate, time, or cut a part of Gif easily. If you want to do customization to Gif you can do it from here as per your requirement.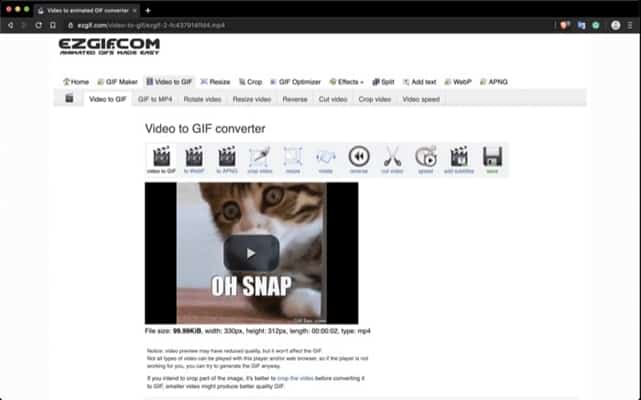 5: Once customization is done finally click on the "Convert to GIF" button.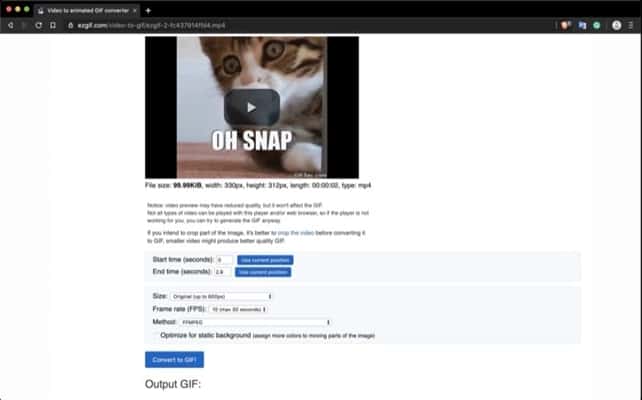 Now you will see a converted GIF output from here you can either download the GIF file or do a little bit more customization if you want. Once you hit the save button the GIF file will be download to your local computer.
You Must Also Read This –
From here onwards you can use newly download GIF on your favorite social media networks. You can also use your mobile phone to access the EZGIF website from this whole process. There is also another popular website https://catch.tube which is similar to the EZGIF and use for the same purpose.
Saving GIF on Android Phone
Android is a very handy device and it supports many third-party applications. You can use either EZGIF on your android phone to download GIF from twitter or use another straight forward method that uses an app called "Tweet2GIF".
With the help of Tweet2GIF you can easily save a GIf from twitter on an android phone. Here is how you can do that.
1. Download and install Tweet2GIF app from the play store.
2. Open the twitter application on the android phone and copy the link of the tweet containing the GIF or video.
3. Open the Tweet2GIF app and paste the copied link from the twitter into the URL field of the app.
4. Finally hit the download GIF button to save the GIF to android phone.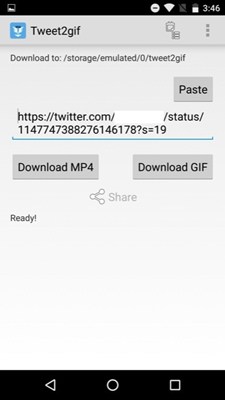 Now you can access the save GIf in your android phone gallery. From here you can use that downloaded GIf on different social media or messaging applications like WhatsApp. Tweet2GIF also offers an option to download the video from twitter.
You can also get an option to customize your GIF file inside the app only.
Saving a Twitter GIF on iPhone
Similarly, you can use a dedicated app to save a Gif from Twitter on iPhone. The application used for this purpose on iOS is called GIFWrapped. It allows you to save a GIF from Twitter and also offer a customization option like changing the quality.
Besides all of this GIFwrapped also provide a suggestion of GIFs that you can use. Follow the below steps to download a GIF from Twitter on the iPhone.
1. Download and install GIFWrapped app from the App store.
2. Open the twitter application on your iPhone and copy the tweet link containing the GIF file. To copy the click simply click on the "Share Tweet via" option and select "Copy link".
3. Open the GIFWrapped app and paste the Copied link from twitter in the search bar of GIFWrapped app.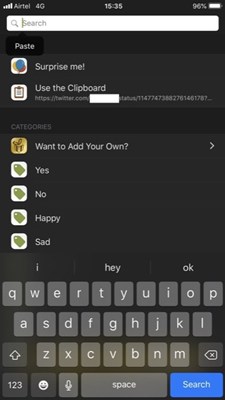 As soon as you click on the search button it will show you the result of the link and allow options to save the GIF into your photo library. Additionally, it also offers other options like saving the GIF directly to your dropbox.
Now you know that how to save a GIF from Twitter on Computer, Android, and iPhone, you can easily share the downloaded GIf to your favorite social media profiles or save GIF from future use. If you found the article really helps show your appreciation via sharing it on below social media profiles.