How to Fix Discord Awaiting Endpoint Error in 2020 [Solved]
Are you a gamer and love to play the games on pc then you might be familiar with the discord. Discord is a communication service specially developed for gamers like you to connect with the fan and visitor from the world.
Here a gamer can stream games online and share her gameplay with the many discord user. Along with this discord also allows you to connect with friends and strangers who love to watch your gameplay and want to have a conversation with you.
Most of the gamers nowadays use the discord to stream the gameplay and also to make a passive income by competing with other games and making more wins and game shots. Similarly like in PUBG and Call of duty many viewers offer their favorite gamer good money to make some kills.
Discord is a great place to showcase your gaming ability while enjoying the games. But nowadays many of the users are facing discord awaiting endpoint error while connecting to a specific or nearby server.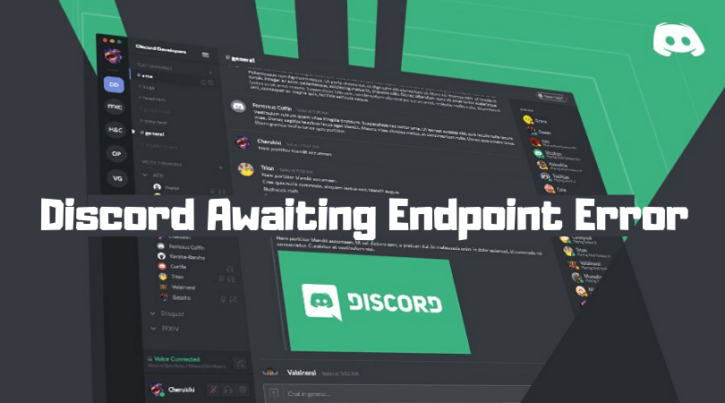 If you are also one of those who getting awaiting endpoint error on discord then you are at the right place. In this post, I am going to share the 4 best working methods to fix discord awaiting endpoint error.
How to Fix Discord Awaiting Endpoint Error?
This is the most common issue faced by the many discord user. Mostly the error occurs because the particular discord server you are trying to connect is facing some issue or down for the maintenance or due to heavy load.
In major cases, the problem is solved automatically once the discord server is back online again. All you need to wait for a couple of hours and it will fix the awaiting endpoint error automatically.
But if automatic diagnosis fails due to some reason or you want to stream the game right now then you can try manually fixing the awaiting endpoint error in discord.
There are the four best working methods to fix discord awaiting endpoint error that you should try to solve the connection problem.
1. Change Your Server Region
As I already mentioned that discord awaiting endpoint error is mostly occurs because of the server down or they are in maintenance. In this case, you can wait until the service is back online again or connect to the other working server.
Not all the discord servers are down at a time. These servers are located on the different regions of the word. So if one server goes down you can connect to the other online working server of different regions. To change your server region in discord follow the below steps.
Step 1. First of all Launch the Discord on your PC
Step 2. Navigate to the Setting > Server Setting . Overview.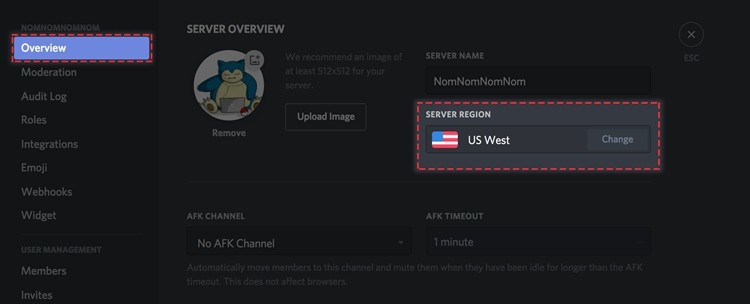 Step 3. Now click on the change server and select a different server from the list. Once the discord server is changed try to connect to discord again and you will be a success this time.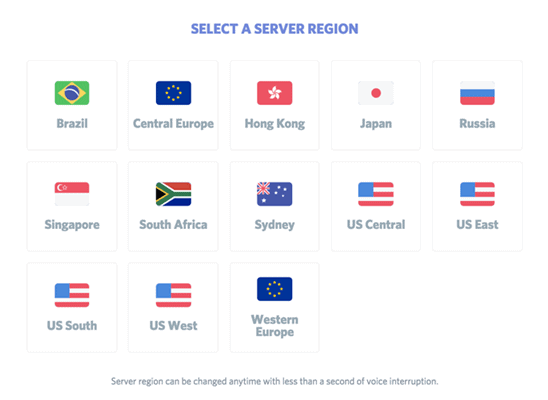 Note: Sometimes choosing the server close to your region might not be a good choice. So try choosing a powerful country server.
2. Check your Internet Connection
If you are using a WiFi connection to stream the games on the discord then you should check your wifi connection to fix discord awaiting endpoint error. Mainly this error also occurred due to poor internet connection or low data transfer rate.
In this case, you might fix your wifi connection and provide a strong connection with high reliability and speed.
Step 1: Check your internet speed and make sure that you are receiving a good speed that is sufficient for discord.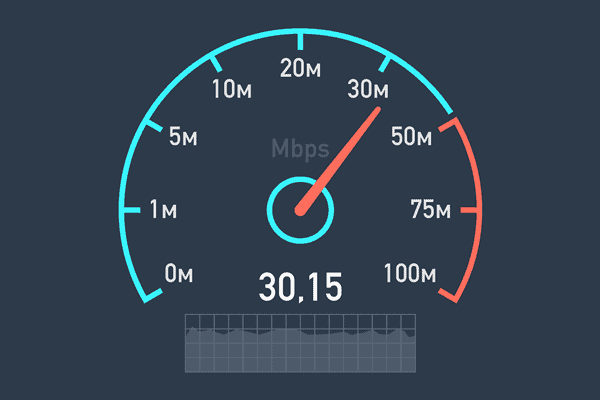 Step 2: If your internet is working fine the try reboot router. Sometimes the problem may be with your WiFi signal.

Step 3: Contact your ISP and make sure that they are not blocking your connection through a firewall or limit your connection due to overuses.
If still you are not able to fix discord awaiting endpoint error then try switching your internet connection.
3. Reinstall Discord
If the above two methods do not work for you to fix the connection problem then you should give a try to reinstall the discord application.
Step 1. Uninstall the Discord from Computer.
Step 2. Go to discord and download latest version of discord and install it on the computer.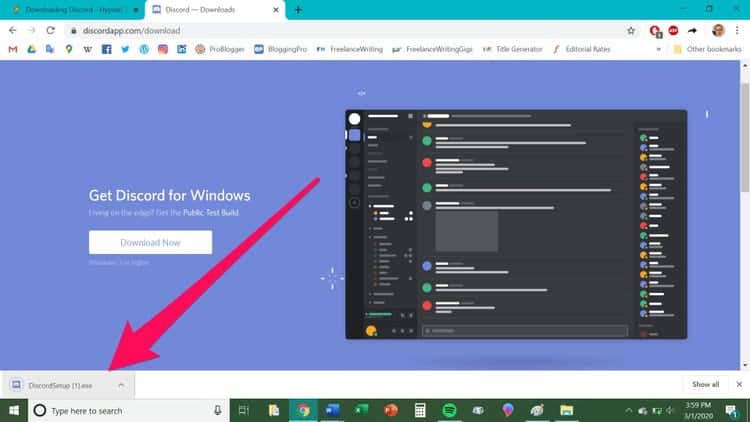 Step 3. Also make sure that your PC firewall is not blocking the discord connection.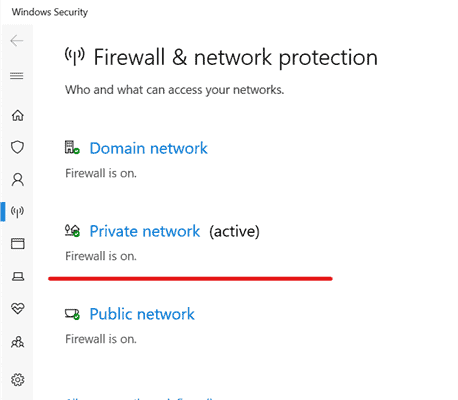 Once the installation is finished open the discord and the error should be fixed now.
4. Use a VPN (Virtual Private Network)
If you are getting the discord endpoint error because of the network issue at your end then using a VPN will solve the problem, Using a VPN not only solve the discord awaiting endpoint error but also protect your privacy from the isp and trackers.
Many a time this happens that your isp has limited your internet connection because of the overuse of the data even though you have an unlimited plan. In this case, they use automatic software to block your connection or lower down your internet speed.
But with the help of a VPN, you can bypass many of the isp and region restriction. It is just similar like changing a region in discord.
Step 1. Download the Express VPN.
Step 2. Install the VPN and Login with your account.
Step 3. Now choose a server which is closed to you. Once you are connected to a vpn server open the discord.
Now the error has been fixed off and there is nothing to worry about.
Conclusion
Discord Awaiting endpoint is a self-solving error that is fixed automatically once the discord servers are back online. You don't need to perform all the above methods if you can wait for some time. Or you can try the above-listed method to fix the issue right away.
Sometimes rebooting your device will also fix the error. I have provided the best possible method to fix the error but if you are still having an issue in connecting with discord then drop your comments and we will surely help to fix the error.