20 Best Prank Websites to Troll Your Friends
Do you want to make fun of your friends by doing some cool and amazing pranks then don't wait for April Fool, you can do all these pranks right now.
If you are not smart enough to do some new pranks then try the best prank websites available on the internet. Prank website is those websites that have a lot of funny tricks and helps you to make fun of your friends.
Nowadays many apps are also available on the Internet such as TikTok, Like, and others to make pranks and funny videos. But these apps will not help you to do a cool prank with your friends.
What Do You Mean By Pranks & Trolls?
According to the Internet, Pranking is an act of making a hilarious video on any online thread or subject which can be used for having fun.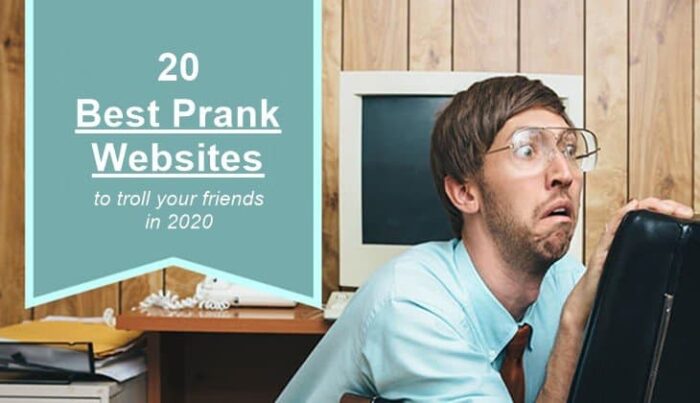 It is just like jokes but in this, there is a lot of fun and the best part is the other person does not know what is going on. Many pranks websites are available on the internet that provides the latest pranks and troll ideas from all over the world.
Nowadays pranking become a trend and prank video makers are getting a good response. Youtube and TikTok is the best place to share prank videos.
Also Read | 9 Best Nintendo DS Emulators for Android
Facebook, Twitter, and Youtube are flooded with these prank videos. By doing amazing pranks some users are also getting good fame in their surroundings. Since the arrival of TikTok, many peoples are wasting time making prank videos.
But still many internet users don't know that prank websites exist. While sometimes users also become victims of malware through malicious troll websites.
Best Prank Websites to Troll Your Friends
There are numerous troll websites available on the internet and it is difficult to find a real working troll website. But in this post, I have brought 20 best prank websites. All these websites are tested and working fine.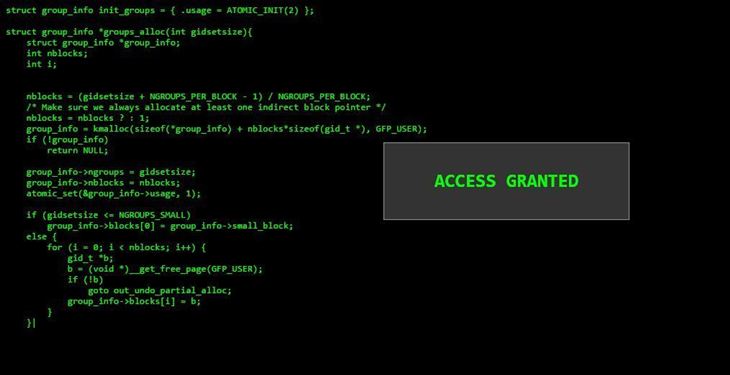 If you love hacking movies and want to troll your friend by pretending a hacker then hacker typer is a great start for you. With the help of hackertype you can act like a hacker in front of your friends.
Hackertype shows you a terminal with green codes just like you see in any hacking movie. All you have to do is to put your fingers on the keyboard and start typing.
Geektyper is also a good website just like hackertype but with more advanced features and a user interface. So try this and have fun with your friends.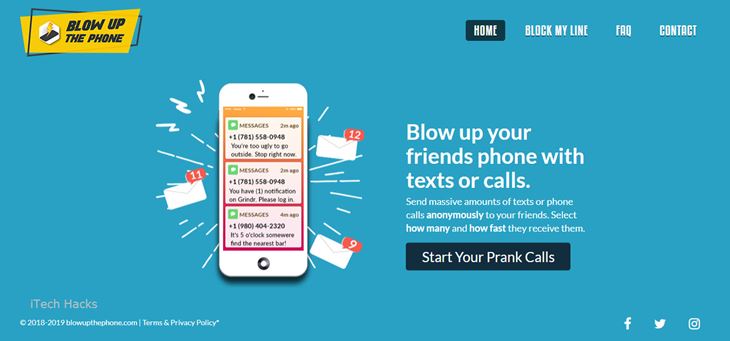 This is one of the best troll websites. With the help of this website, you can send unlimited text and phone calls to your friend's phone. It is just like bombing with text and call on friends' phones.
You can also control how fast this text and call will be received on your friend's phone. With the help of this, you can actually keep your friends busy in picking up and rejecting calls. All these calls come from an unknown number and from different regions.
3. Love Calculator Prank

Love calculator prank is a very impressive prank that will help you to know your friend's crush or lover's name. If you want to know your friend's love or crush name then this is the perfect tool for you.
Actually, this also happened to me when one of my friends send this prank to me. All you have to do is send a custom link to targeted friends. When your friends enter their name and crush names and click on calculate button. They will be shocked that this is a prank.
Your friend's name and her crush's name will be shown in your account. So apply this prank and know the secret of your friends.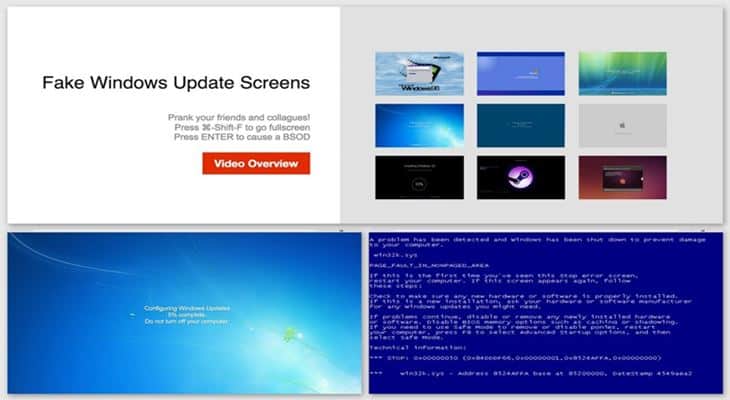 With the help of Fake Update, you can create a fake Windows 7 or windows 10 update installation screen. When you press enter button on the keyboard you will see an update screen on your screen.
Must Read | How to Change Windows 10 Login Screen Background
This is useful when you want to show off in front of your friends about your new windows 10. Your friends will be amazed to see many updates available for your PC and no updates for their computers.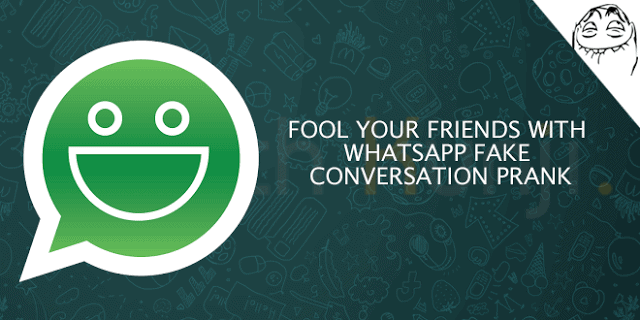 WhatsFake is best prank website to troll your friend that you are having chat with a girl or boy. It just create a fake whatsapp chat which is similar to the original whatsapp chat screen.
Try This | GBWhatsApp Apk Download Latest Version 8.25 AntiBan | 2020
You can prank friends that you are chating with a celebrity or a famous person.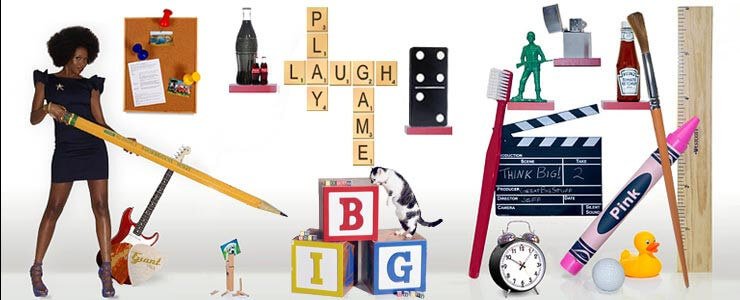 With the help of this website, you can order stuff for your friends such as paper, pins, alarm clocks, teddies, etc. But the funny part about these sites is that they will send your friends stuff in a bigger size.
Assume when your friend receives a pencil larger than her hand, he will be amazed to see that.
7. Gif Dance Party
This website helps you to create a gif dance party with your friends. All you need to upload pictures of your friends and it will automatically create a gif that is dancing at a party.
You need a PC to access this site and to create a dancing gif.
8. Shit Express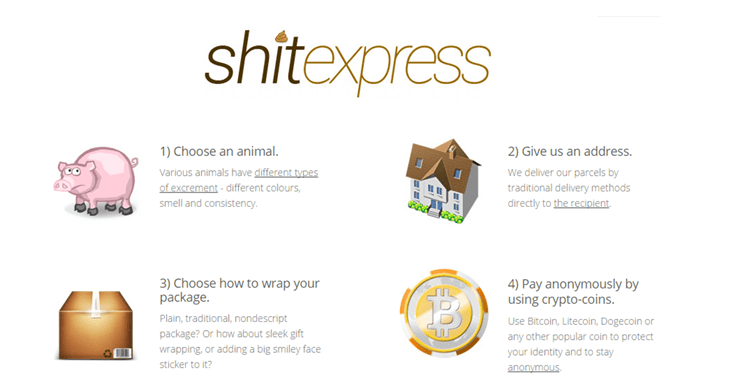 I know you have heard about many delivery services which deliver goods to any address. But have you heard about a delivery service that delivers shits of animals to your address?
Guess what will happen when you order shit on an animal and delivers it to any of your friend's home. They will be pissed off seeing a shit of animal in the delivery box. Try this now and troll your friends.
9. Cat Facts
With the help of this, you can troll your friends by sending facts about cats daily. You can also limit how many facts you are going to send at a particular time.
Cat Fact is a troll website that also helps in increasing your general knowledge about cats.
10. Peter's Answer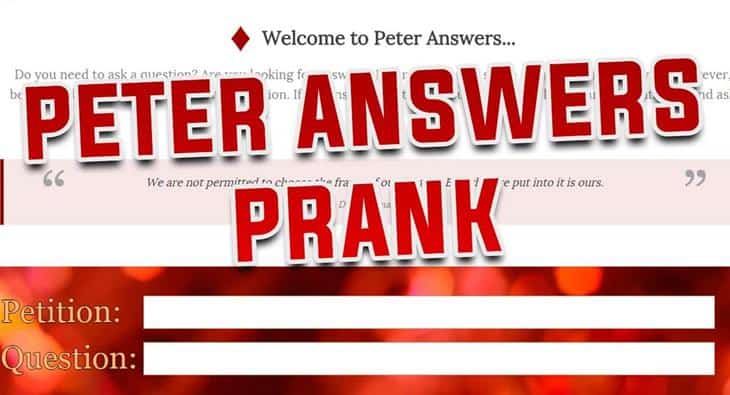 You always use search engines like Google to find answers to your question. But if you want to have fun try searching for an answer in Peter Answer.
Peter Answer replies to your question in a funny way. Whatever answer you type it replies to you in a funny manner. It is basically just like Siri or Cortana but the difference is its answers totally lie.
11. News Of Future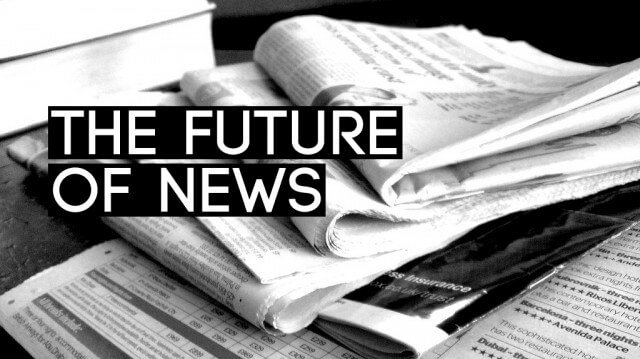 News of the future is the best prank website that tells you future news. Who dont wants to know about their future?
This troll website gives you a lot of news based on the myth that will go to happen in the future. This is very funny when you show your friends their future.
12. Crash Safari
Crash your friend's web browsers by sending them a link. Make fun of your friend by sending him a link by clicking which her browser will crash every time.
No matter what type of browser he is using or on what device.
13. Jib Jab Message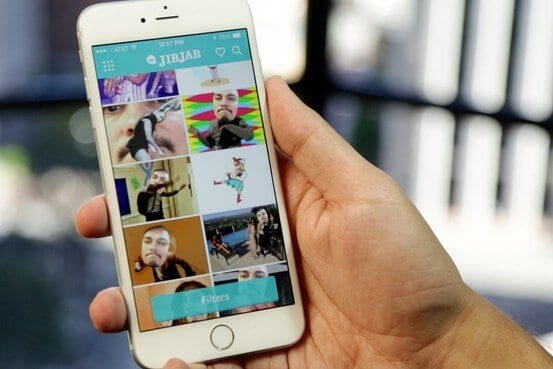 With the help of this prank website, you can make a hilarious face for your friends and send them to have fun. This is the best prank website and is loved by many users.
All you need to do is to upload an image of your friends and it will create a hilarious gif that you can share with your friends and have a lot of fun.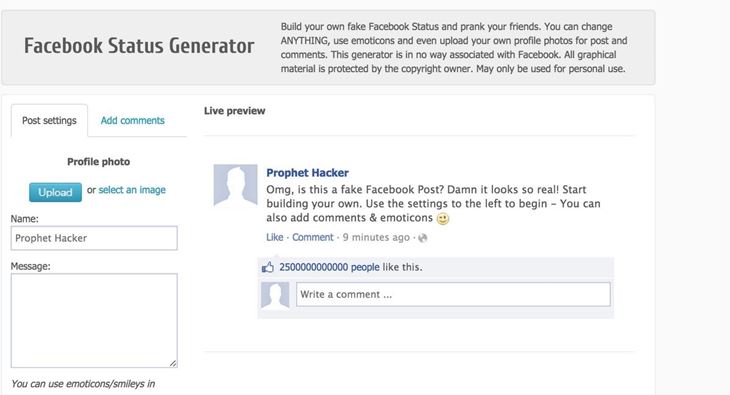 With the help of this website, you can create a fake Facebook post with unlimited likes and comment.
This troll website is really cool when you want to show your Facebook popularity with friends. They will be surprised to see so many likes and comments on your Facebook post.
15. Facebook Scary Prank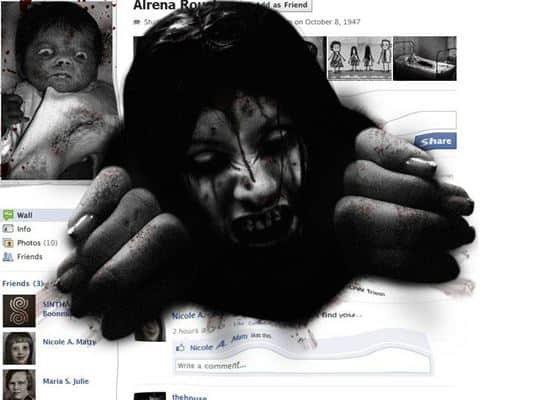 Scare your friends with this website. This is one of the best prank websites which will look like a ghost profile on Facebook.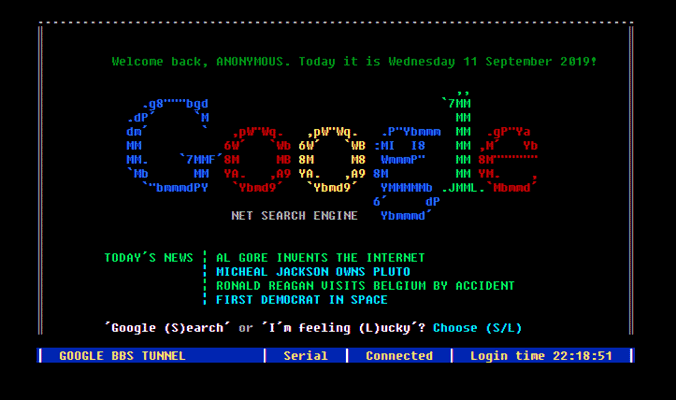 this is one of the best geeky prank websites. If you love hacks and want to show off then Google Terminal is the best troll website to do this.
You Must Read | Top 10 Best WiFi Hacking Apps For Android Smartphone | 2020 Edition
With the help of Google Terminal, you can play cool games and also share your codes to act as a hacker.
17. Fart Scroll
Do you want to hear fart noises when you scroll your page then Fasrt Scroll is the best option for you?
Send fart scroll website link to your friends and when they scroll the page they will hear the fart sound. This is the best time when you can make fun of them by saying that they farted.

With the help of this website, you can ship funny stuff to your friends through which they will glitter.
You can send them fun stuff like shit of cow, a bag full of dicks, a bag of dirt, etc.
18. Pug A Day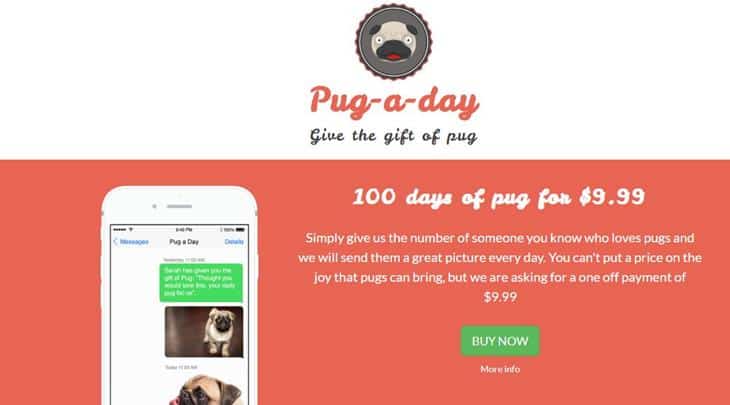 Pug-a-day is the perfect gift for any pug lover, they will receive a personalized welcome message and then a picture message of a pug every day for 100 days.
This is the time to show love to your friend.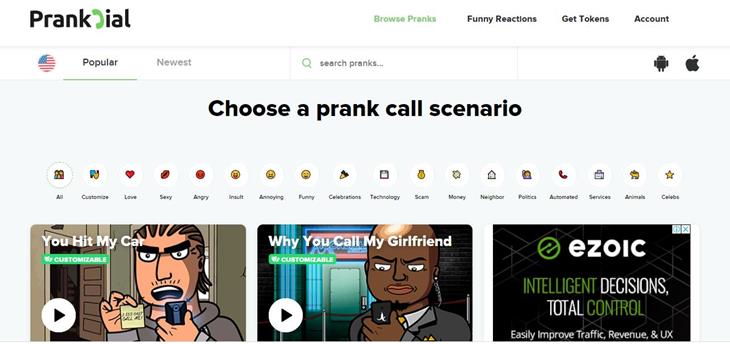 Prank your friends via phone. When your friends receive a call they will hear automated messages which you want to send the.
For Example, They will hear the voice of a policeman who is calling the police station because of a complaint against him.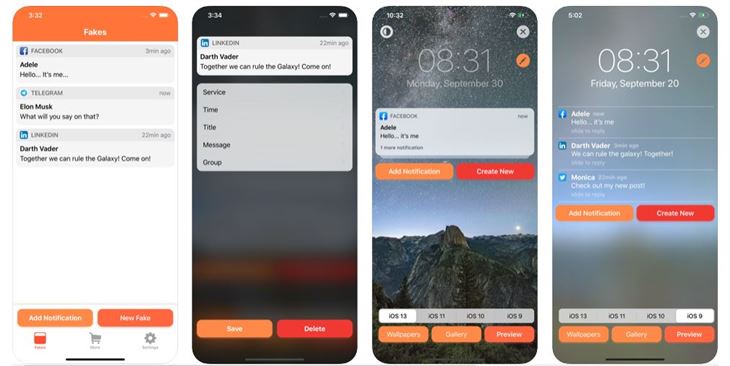 Prank your friends with realistic notifications from social media sites and apps. Your friend will receive a notification on his phone from social media apps or messaging apps every time he turns on the screen.
He will be amazed to see all the notifications but when he clicks on that notification he will get to know that he is pranked by a faker.
Wrapping Up
So here I have listed the top 20 Best Pranks Websites to troll your friends. Some of these troll websites are very good just like Shit Express. Use these funny websites to prank your friends and have fun of them.
There are too many websites available on the internet when your search for the term best prank website but only a few of them work. And here I have listed the best of them so you dont have to do a lot of testing on these sites.