15+ Best Ethical Hacking Books to be A Professional Hacker in 2020
Are you one who loves to learn more about hacking and networking? Yeah, most of the peoples are bending towards ethical hacking because it has a diverse scope in the future. Not only all of them are actually want to try out how hacks are made.
There are so many Hollywood movies like hacker, anonymous which create a deep impact on the human mind and make us think about how powerful is hacking. Becoming a professional ethical hacker is not an easy task.
You need to go to well know ethical hacker institute and have to pay high tuition fees. But what if I tell that you can learn ethical hacking for free and also without going to any institute. There are many ethical hacking books are available on the market which is published by professional.
You can easily download all these best hacking books in an easy to read PDF format. So you can learn to hack whenever you want.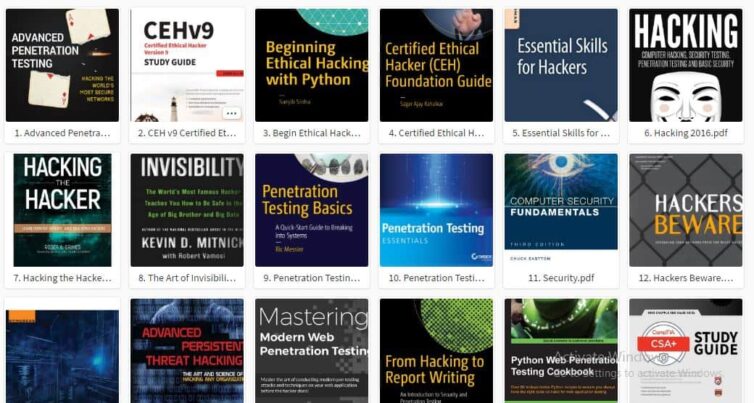 Best Ethical Hacking Books 2020
There are numbers of hacking books are available on the internet, finding the best hacking book is also a difficult task. That's why i am here to share the best and shortlisted hacking books with you.
Also Read ~ 10 Best Ethical Hacking Tools in 2020 For Windows, Linux & Mac OS
All the books listed in these articles are published by professional hackers and security companies. Some of them are also written by certified ethical hackers like Ankit Fadia.
1. Hacking Revealed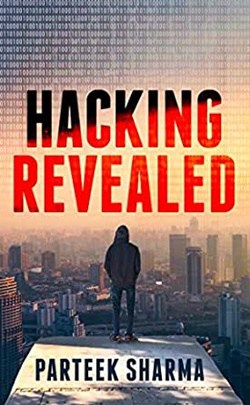 If you really want to learn about the hacking then first you should know that what is going around you in cybersecurity. This is not a hacking book which teaches you any kind of programming or network related trick.
But it is much more important than that. With the help of this book, you can easily get what is happening in the network and computing field. It provides a lot of information about the latest hacking and how they are happening. It also includes a detailed guide that will help you to stay safe from cyber attacks.
2. Ethical Hacking for Beginners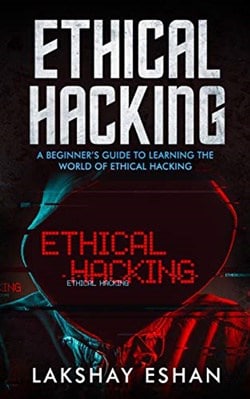 This is the perfect hacking book for beginners to learn the Linux and command line. Ethical Hacking for Beginners contains step by step guides to learn the basics of hacking.
From here you can easily learn how Linux works and also grab a lot of knowledge about the Linux tool. This is a really good introductory book on the practice of ethical hacking which is very well written and covers a lot of topics to start practicing ethical hacking.
3. Web Hacking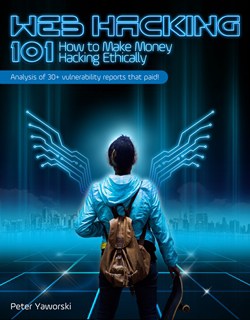 This is another best hacking book on the list that covers all the latest techniques of web hacking. In this modern world, hackers are always performing hack on the web and easily break the firewall of the system.
Web Hacking contains al the latest hacking techniques that are used by many black hat hackers to hijack your system and break the firewall. It also teaches you how to break the firewall and provide detail information about the safety precaution to be taken to recover from this type of attack.
4. Advance Penetration Testing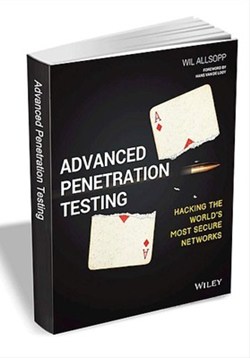 Advanced Penetration Testing is used to test the security and to find the vulnerability in the system. It is far ahead than the Kali Linux which is the best penetration tool.
This book contains a lot of penetration skills which you can't get from anywhere else. It covers all the topics about network security, social engineering, and Metasploit.
If you are using Kali Linux to do the penetration on a system then you should also read this ethical hacking book and apply the latest hack from this.
5. Hacking: The Art of exploitation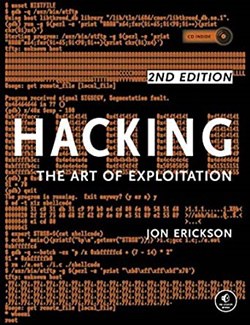 Hacking the art of exploitation is one of the essential hacking books to learn hacking and computer design. If you are fresh in the field of hacking then you should really grab this without wasting any time.
It is also bundled with a Live CD which covers all the major topics in a video format. The best part of this is that you can run this on your existing operating system without performing any modification. From here you can learn the latest hacks that can be performed over a network.
Along with this it also covers a lot of examples of exploits, cryptocurrency, network hijack, and debugs code. You can easily learn how to make a new exploit from an existing exploit.
6. Gray Hat Hacking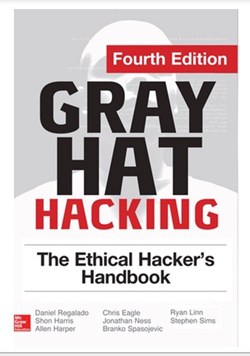 Gray Hat Hacking is the another best hacking book which can be used to test your penetration skill. The book can help you learn and write your own exploits, buffer overflow, malware analysis, etc. So this is another great ethical hacking book which you can't miss.
7. Metasploit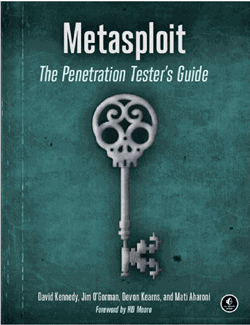 Metasploit is one of the most widely used frameworks by the penetrator tester to find the vulnerability in the system. This book is very helpful for beginners to learn about the new exploits and vulnerability in the system,.
You can easily learn about the new exploits that can be used in social engineering or to hack the wireless device or android smartphone. Know how to install kali Linux in any android smartphone.
This hacking book also covers modern penetration testing techniques, performing network reconnaissance, writing Meterpreter post-exploitation modules and scripts and integrating with Nmap and Nessus.
8. The Hacker Playbook 2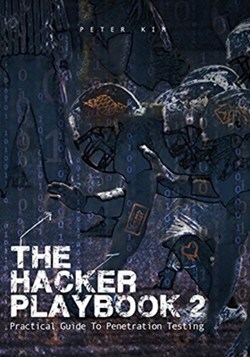 This book is written by the security profession and SEO of Secure planet and cover all the important topic and step by step guide of penetration testing.
This is another best penetrating testing book after the Metasploit and Advance Penetrating testing. This book is full-packed with the latest exploits and has double content than the previous version of the book.
Not only this it also contains many detailed examples of the latest exploits and vulnerabilities that can be used to hack the system. If you want to be a professional ethical hacker or applying for an IT company this book will make your bond stronger.
9. CEH V9: Certified ethical Hacker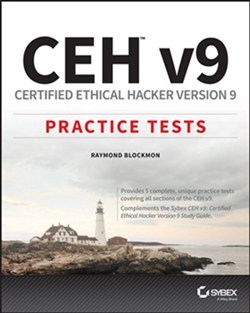 If you trying hard to be a certified ethical hacker then this book will help you to prepare for the CEH examination. This book contains all the information about hacking, packet sniffing, network hijacking, cryptocurrency, penetration testing and much more.
This is one of the best hacking books to easily crack certified ethical hacking exams. If you cover all the topics of the book then no one will stop becoming you a certified ethical hacker.
10. Hash Crack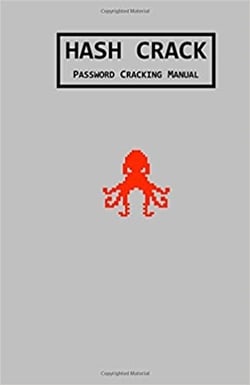 The Hash Crack is a reference guide to learn about password cracking. This book covers all the basic and advanced password cracking tool and techniques which are used by the professional hacker to recover the password of a system.
It contains all the syntax and popular examples of password cracking and teaches you a basic methodology to crack a password. By using this book you can save your lot of time and resources to find the right password cracking tool.
11. The Hardware Hacker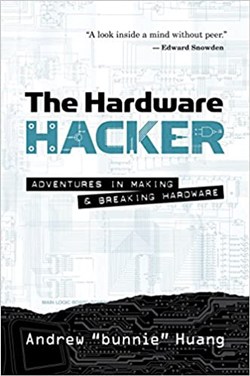 Written by Andrew Bunnie this is one of the best hacking books to learn about the manufacturing of hardware and an open-source project. Andrew Bunnie is one of the best-esteemed hackers in the world and he shares his experience of manufacturing the hardware in this book.
You can easily get an idea of how the hardware are manufactured and how open source code connects the hardware with the operating system and software.
12. Computer Hacking Beginners Guide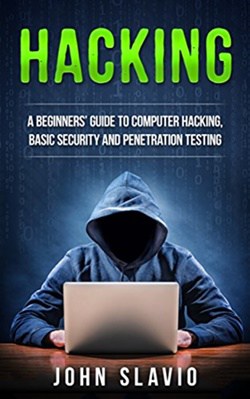 This book will teach you how to protect yourself from cyber-attacks. In order to protect yourself from cyber-attacks, you must knowe how hacking works and how to do a counter hack.
You would really need to stay a step ahead of attacker. This book covers all the information about Kali Linux, Network attack, penetration testing and much more. So read the book carefully and prepare yourself for a counter hacking attack.
13. Wireshark for Security Professional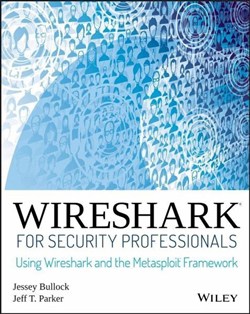 Wireshark is a tool for capturing and analyzing network traffic. If you are also trying to analyze a network for sniffing packets this book will help you. Read How to Hack WiFi Password using a laptop.
This Book contains all the information about network session hijack, packet-sniffing, and network analyzing. This is very helpful book if you want to hack your neighbor's wifi.
14. Internet Denial of Service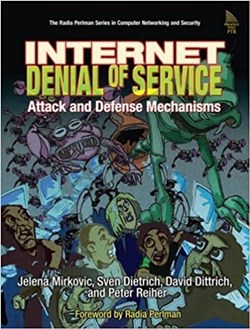 What is DNS Attacks & how to defend them? DoS attack is a part of the DNS attack that sends a lot of unwanted traffic to your network. This creates a flood-like situation and makes your network unavailable. From this book, you can learn how often DoS attacks are happening and how stronger they are.
Also, you can protect your network from such type of massive unwanted traffic and even tighter your network. This is the best hacking book to learn about different types of DNS attacks.
15. Phising Dark Waters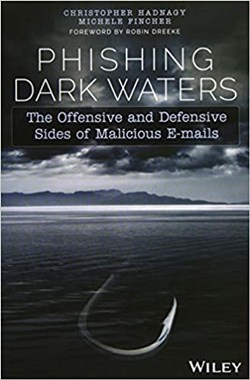 Written by Christopher Hadnagy, Phishing Dark Waters is one of the best hacking books to learn about phishing attacks. Nowadays phishing attack is more popular and people easily become victims of such type of attacks.
Phishing is generally cloning of a website with the help of social engineering tool. It creates the same web interface which look like original but empowered with malicious code. Once the user falls for it he will lose all the information and password.
This book covers all the latest phishing attacks, email phishing, social engineering attacks and many more. Phishing Dark Water is the must-read hacking book.
Ankit Fadia Hacking Books
Ankit Fadia is one of the best certified ethical hackers from India. He is very kind and always shares her written book to the user for free. Download the latest collection of Ankit Fadia book from below.
Untold Windows Tips And Secrets
Ankit Fadia Hacking Guide
Batch File Programming – Ankit Fadia
Defacing Websites A Step By Step Process By Ankit Fadia Hacking Truths_ FTP Exploits
DOS Attacked
Fadia, Ankit – Encryption Algorithms Explained
Tracing IP, DN S, WHOIS-DNS lookup
Transparent Proxies With Squid By Ankit Fadia
Truths!!!–What they Don't teach in Manuals!!!
Base64 Encoding Torn Apart
Algorithms Explained
Closing Open Holes
Firewalls
FTP Exploits By Ankit Fadia
Gathering Info on Remote Host
Getting geographical Information using an IP Address
Hacking into Linux
More Password Cracking Decrypted
Removing Banners from your site
Sendmail and Beyond
SSL Torn Apart
TCP Wrappers Unwrapped
Transparent Proxies for Squid
Untold Windows Tips and Secrets
Windows Password Files Torn Apart