Best Wireshark Alternatives for Windows and Linux (2023 List)
Wireshark is one of the most widely used network protocol analyzer tools. This tool is very handy when it comes to troubleshooting and analyzing the network. The tool capture all the data send and received between your computer and network.
So you can easily analyze the network and troubleshoot the problem. Although the tool is very famous for network analysis and troubleshooting, user founds it short in certain areas and start looking for alternatives.
But this is very hard because the tool itself is one of the best tools when it comes to features, price, and community. So to make your task simple, I have curated the 8 best Wireshark alternatives for windows and Linux.
Wireshark Overview
As I said above, Wireshark is one of the most popular packet analyzer tools released back in 1998. Since then the tool has brought a revolution in the computer science world. With the help of this one can keep a track of network activity, analyze it, and also share the data with others.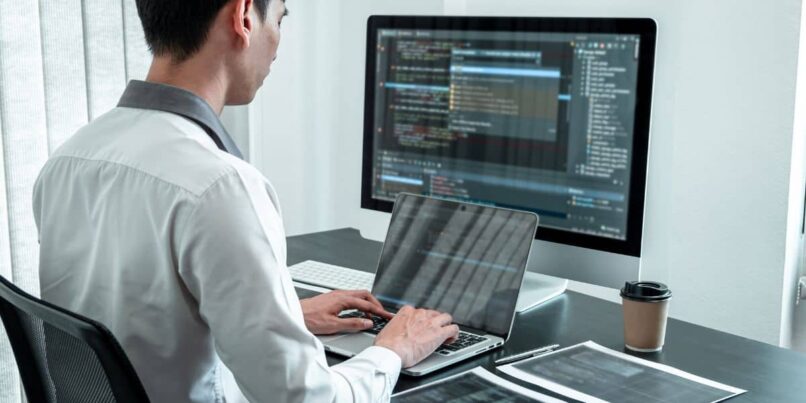 Wireshark is an open-source tool and free-to-available tool. It works on all the major operating systems such as windows, Linux, macOS, Android, and UNIX. Wireshark put your network card into promiscuous mode to capture all the packets.
The tool does not gather packets itself but it uses Wincap and Dumpcap to collect the packets. Once the packets are captured you can sort, filter, and analyze the packets. Many users had taken advantage of the tool for things such as:
Capture and visualize the packets in real-time.
Sort, filter, and analyze the data.
Troubleshoot the network and take preventive steps to secure the network.
Not only these but the tool is also used to penetrate the system security and find vulnerabilities in the network. Long story short, Wireshark is a powerful network analyzer tool with lots of features that you need.
8 Best Wireshark Alternatives for Network Analysis
Despite such advanced features, it lacks in certain areas. For example, the tool does not provide an eye-catching graphical interface. Likewise, the tool can only gather information but it can't send any data. So if you want these types of features then it's time to switch to Wireshark alternatives.
Here are the 8 best Wireshark alternatives in 2023 for network analysis.
1. Deep Packet Injection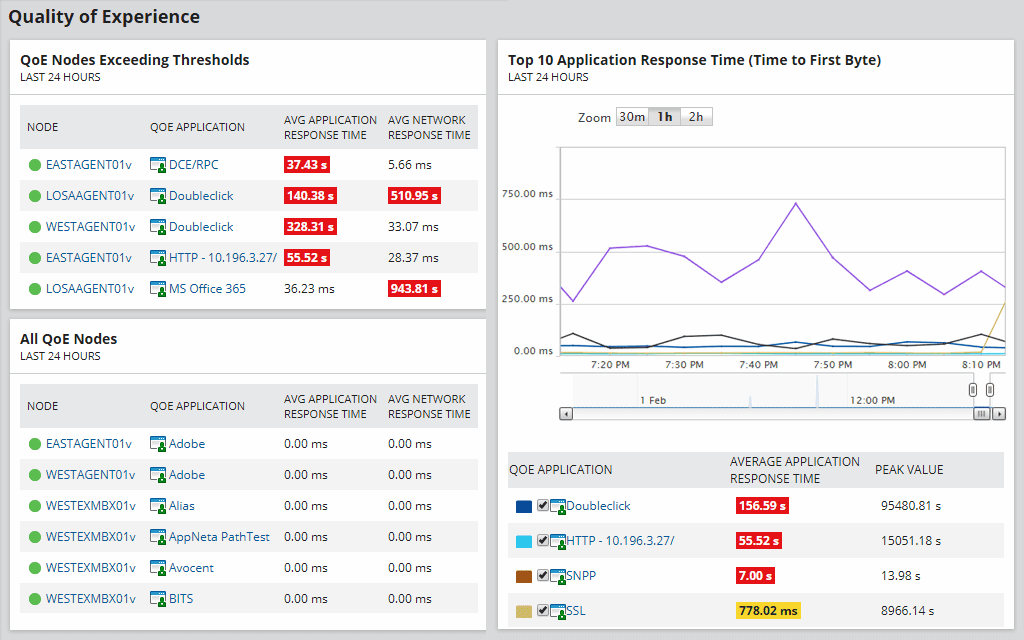 Deep packet injection by SolarWinds is one of the best Wireshark alternatives. This tool discovers all the devices connected to the network and analyzes them within an hour. With the help of a deep packet injection tool, you can find the true reason behind the sluggish networks.
Inside the tool, you can customize the dashboard, charts, and views to get better insight. The tool can analyze more than 1200 applications and helps you to remove network outages. Along with this, the tool can calculate the response time for certain applications like Facebook. This helps you to improve the all-over user experience and performance of the network.
Features:
Can analyze more than 1200 applications and detect the infected ones.
Automatically calculate the application response time and help to improve user experience.
Resolves end-user slowdowns and improves the network performance.
Classify and restrict network traffic and provide a deeper insight.
Multi-vendor network monitoring and provide scalability for large environments.
Checkout Depp Injection by SolarWinds
2. Cloudshark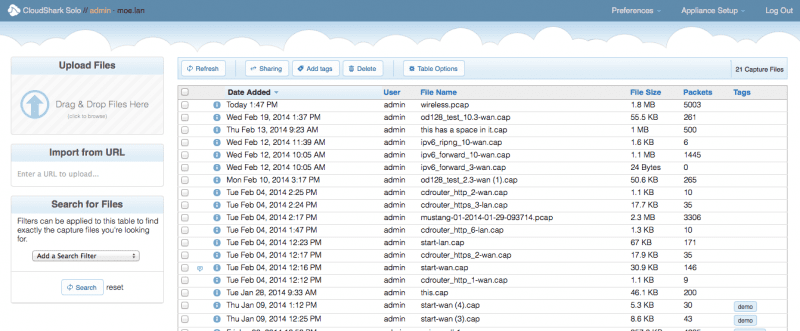 Cloudshark is a web-based platform tool, that allows you to analyze the traffic in a browser. This tool keeps performance a priority and allows for inspection in real time. Once you installed this tool on a windows pc you can capture and output packets in a web browser.
The tools also provide a feature to share the data with public servers based on your plan. This is a great Wireshark alternative for windows with advanced dashboards and features.
Features:
It's a web-based tool and can launch from any web browser.
Provides a drag-and-drop feature to drop the packet in the browser.
Allows you to share the data with a public profile right from the tool based on your plan.
Readers can access advanced analysis without the need for any special software.
Allows you to link your work instantly and upload generated files on dropbox using API.
3. Tcpdump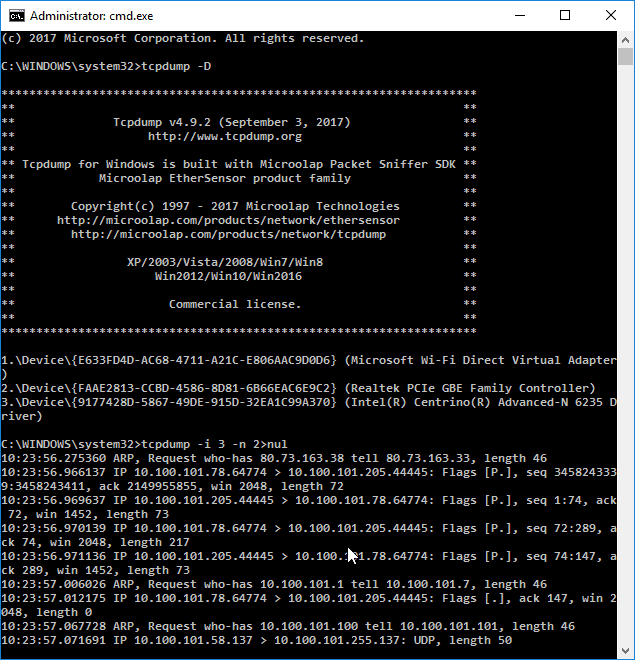 If you are familiar with the command line then tcpdump is the great choice for you. Tcpdump is a simple network analyzer tool that allows you to see real-time transfers over the network.
Of course, the tool is not a great alternative for Wireshark as it does not provide any graphical interface or advanced features. But still, I have listed the tool here because it serves its purpose. You can capture incoming and outgoing traffic over the network and export packets in a file.
This output file can be input for many network analyzer tools. Besides, tcpdump helps users to keep updated on the latest protocol over the network.
Features:
Simple and easy to use.
Command-line-based tool, so light in weight.
Keep you focused on data, rather than providing tons of features and graphs.
Can export packets in an output file, which becomes an input for other tools.
4. Ettercap

Ettercap is a popular network sniffer tool available for Windows, Linux, and macOS. This tool is available for free and used to perform hacking attacks. Besides this, it is also useful for network administrators to detect intrusion and prevent hacks.
The tool uses the libpcap library to capture the data packets and analyze them. If any malicious packet is found, it isolates the packet from the network and secures the system. It is one of the best Wireshark alternative free tools available for Mac.
Features:
Can keep the track of network activity in real-time.
Capture, analyze, and isolate malicious packets from entering the system.
Used to detect intrusion, prevent hacking, and penetrate testing.
Allow testing mode to perform hacking attacks for tightening system security.
5. Sysdig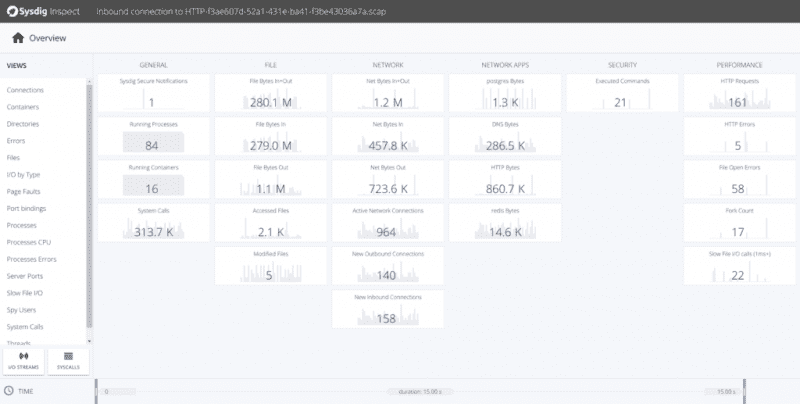 Sysdig is a powerful network monitoring tool available for both windows and mac. With the help of this, you can inspect, analyze and debug the network problems. It is a great mixture of Linux monitoring and debugging tasks at once.
The tools in all in one package and includes tools like strace, tcpdump, netstat, htop, iftop, and isof. It also comes with a command line interface that allows the user to watch real-time network activity. Sysdig supports application tracking and comes with built-in container support like docker.
Features:
Fast, stable, and easy to use the tool.
Include the functionality of many tools in one single program.
This Wireshark alternative for windows supports application tracking.
The tool also provides security alerts and notifications to secure your network.
Provide a command line interface for real-time data capturing.
Integrates with Puppet, Logstash, and Ansible.
6. Mojo Packets


Mojo Packets is another best Wireshark alternative for network analyzing and troubleshooting. The main advantage of this tool is that it can trace the packets and help you to resolve network issues.
By using this, you can fix your client's WiFi connection issue and improve performance. This is a stand-alone tool but can be integrated with other tools for instant uploads. Mojo packets also offer import and export features to share data with others.
Features:
Offer a command line to capture data in real time.
Allows you to share data with other tools for analytical purposes.
Troubleshoot the network connection by tracing the packet.
Improve the network performance and reduce sluggish issues.
Helps you to store and organize your traces in Packets for quick access.
Provide a graphical interface to visualize WiFi connections.
Checkout Mojo Packets
7. Colasoft Capsa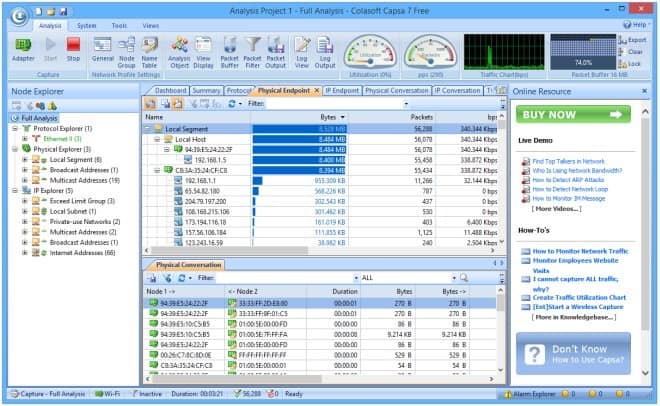 Colasoft Capsa is a network analyzer and packet sniffer tool like Wireshark but with more advanced features and visualization. This tool is used for enterprise-level network tracking to collect a large amount of packet data. And this is why the tool cost $999.
But it also offers a free edition for light network analysis and ethernet monitoring. Another downside of the tool is that it is not available for Mac-os and only supports windows. So if you're looking for windows, this is a great Wireshark alternative windows tool.
Features:
Allows you to track and analyze the network in real-time.
Can analyze large amounts of data and prevent abnormalities in the system.
Help you to improve the user experience.
Offers a free edition for monitoring ethernet networks and light network analysis.
8. Debookee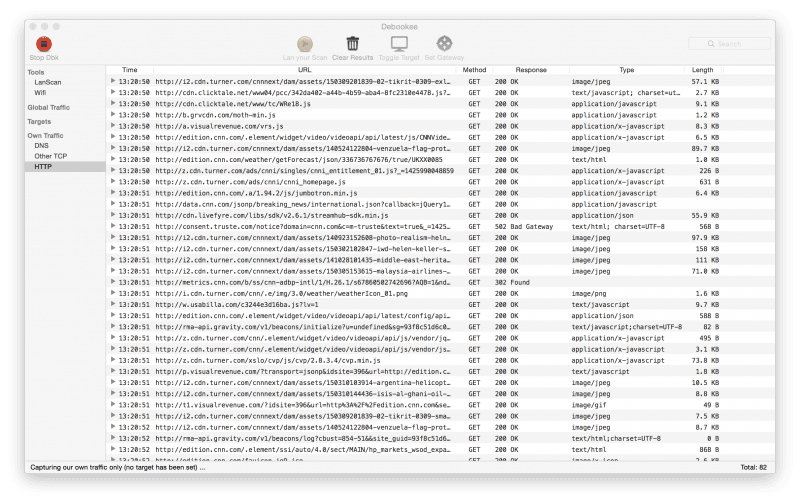 Debookee is a network monitoring tool like Wireshark. It captures all the packets sent and received to a system on a network. The tool is only available to macOS but has a remote control facility.
You can even use your mobile to capture data transmitted over your network. The tool also performs monitoring operations at the microscopic level. The tool offers both free and paid versions. For an enterprise, you should always consider a paid version as it is bundled with many features.
Features:
Allow users to see what's happing on the network on a microscopic level.
Helps to find out who is using your network bandwidth.
Scan your network on LAN and find all connecting devices.
Display all WiFi clients associated with the AP.
Offer remote control facility to capture data from a phone.
FAQ's
Wrapping Up
I have listed some of the best Wireshark alternatives for windows, Linux, and macOS. So choose one as per your need depending upon your skill and the size of your network. Each tool has its advantages and disadvantages. But most of them I have covered in the article.
Apart from this, there is also a number of tools available for network analysis, some are very interesting including Fidler, but I will cover them later. As of now use the above tools and improve the network performance and find out who is manipulating your connection and leeching your bandwidth.
If you find it, dont forget to secure the wifi network and prevent further issues and help yourself to save time in troubleshooting. So have you chosen any tool? Lets me know in the comment section below.