21+ Sites like Fingerhut to Buy Now Pay Later With No Credit Check
Nowadays the shopping experience changed a lot. Instead of going to a shopping mall or a local shop, we prefer to go for online shopping. And this where sites like Fingerhut came provider a smoother and easy to payment option for stuff.
Most of the sites on the internet like Amazon and Walmart does not have the option to buy now pay later. This buys now pay later feature is implemented by many stores like Fingerhut and others.
In this system, you can buy electronics, fashion, and other goods without paying them instantly. You can pay that amount later at the end of every month as an installment. This is a great feature most people look while shopping online.
If you are already a customer of the Fingerhut and are not satisfied with their services then you should try out Fingerhut alternatives that offer buy now pay later facilities. And in this article, I am going to share 21+ sites like Fingerhut that offer buy now pay later features.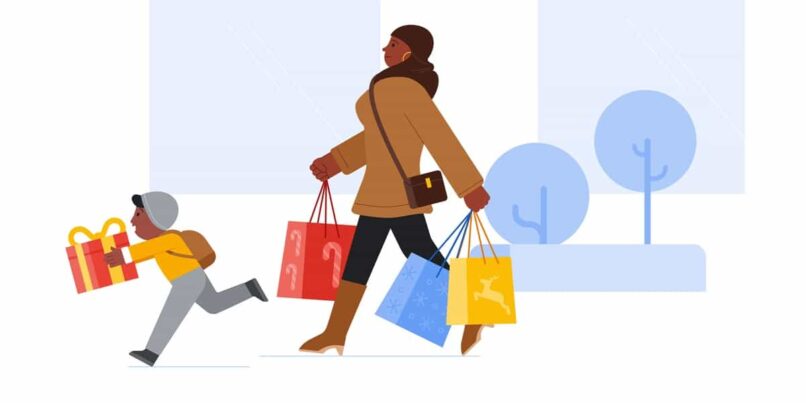 10+ Sites Like Fingerhut With Buy Now Pay Later
Here is the list of sites like Fingerhut with a summary that offers buy now pay later option and that also without a credit history check.
1. Gettington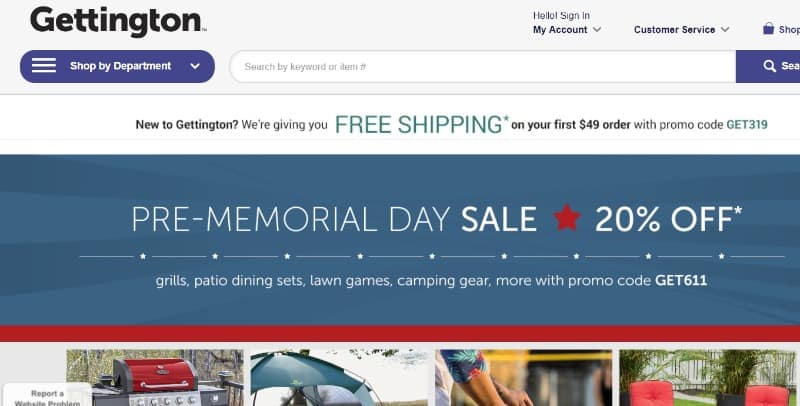 Gettington is one of the largest sites like Fingerhut by bluedstem brand well known for serval online store. From here you can buy all the stuff from electronic to home and fashion collection for the elder to a new born baby.
They have over more than 35000+ items and increasing that you can buy instantly with pay later option. Unlike the other sites rather than showing the lowest monthly payment, Gettington shows what you can pay for a certain amount.
As soon as you signup for the gettington you will get a credit account where you can pay your monthly bills and spend as much as you want.
2. Flexshopper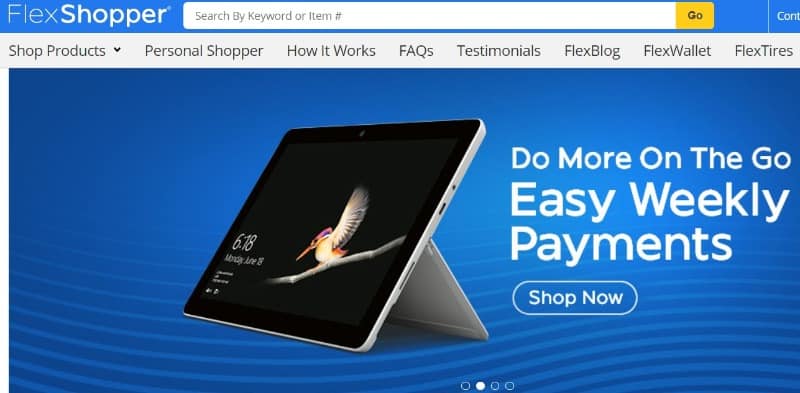 Flexshopper is the another best site like Fingerhut that offer buy now pay later option on more than 85000 products. All you need to choose the product which you wish to buy and fill an application form for the credit. Thats it.
Also Read | Teamviewer Alternatives in 2020: 10 Best Remote Desktop Software
This site is popularly known for electronic appliances like the mobile, camera, and other gadgets. Apart from these they also provide electronic goodies and toys for the kid.
3. Stoneberry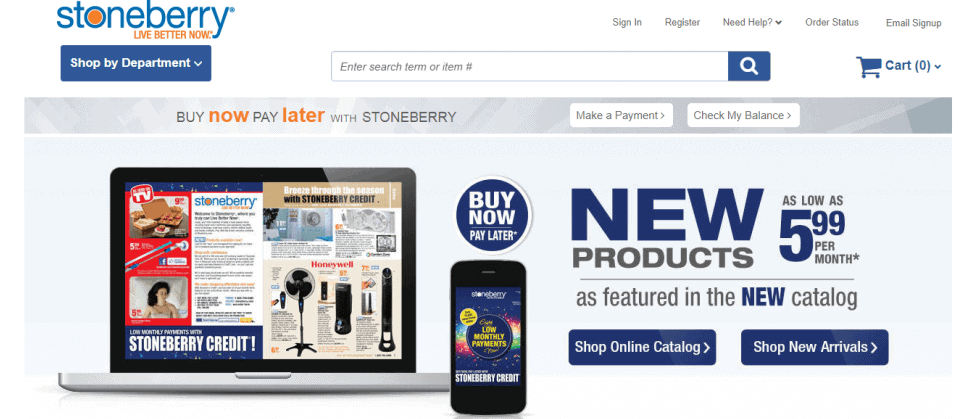 Similar to the Fingerhut, Stoneberry also gives you a credit to buy whatever you like on the site. Even if you have a bad credit score you can opt for buy now pay later mode.
However, the monthly payment installment is a little bit expensive as compared to Fingerhut which is $5.99. But on the other side similar to Fingerhut you dont need to care about annual subscription, over-limit fees, or bills which you have to pay.
You can get all products that a household needs from furniture to electronics and they are well categorized and always in stock.
4. The Shopping Channel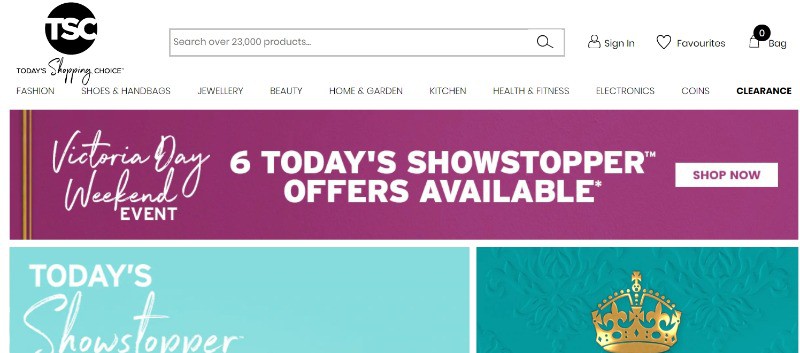 You might already familiar with the shopping channel. One of the best sites like Fingerhut to purchase all the stuff from electronics to fashion, clothing to gifts, and more. These sites have all the stuff which you need to buy.
You Might Interested in |
If you are planning to give a gift to someone but have a low budget or don't want to pay the whole amount immediately then you can also opt for buy now pay later service.
The Shopping Channel also provides you with fitness equipment to keep you fit forever. Now the site has offered you an extra 15% offer.
5. Ginny's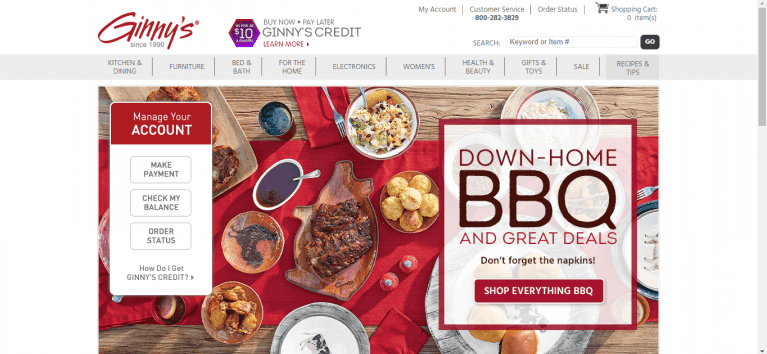 Do you want to purchase home appliances, home decors, kitchen cookware, dinnerware, or bedding and bathing items then ginny's is the perfect alternative for Fingerhut and a great choice for you to shop online.
They have a great catalog to make your shopping experience even smoother and easy. All you need to add the items which you wish to purchase and add them all together to the cart and then apply for a credit account.
That's it, now you can pay later for your bills or at the end of every month starting from the minimum payout which is $10. Yes, it is a little bit expensive as compared to sites like Fingerhut but its a good choice instead of paying the whole amount immediately.
6. Zebit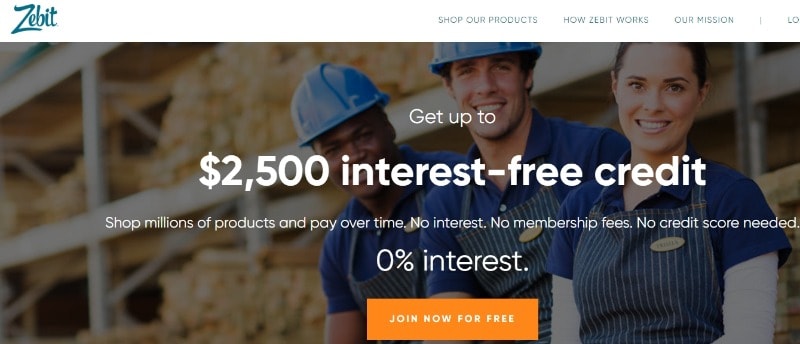 Zebit is popularly known for its $2500 free credit to all users without interset. They proudly offer all the products with a zero percent interest rate. Apart from this website also does not require you to opt for an annual subscription.
You can purchase a wide range of high-quality products from here and pay later them easily when you think you can make it. Zebit specializes in providing electronics, home and décor, and kitchen products, as well as some fashion.
7. Lendyou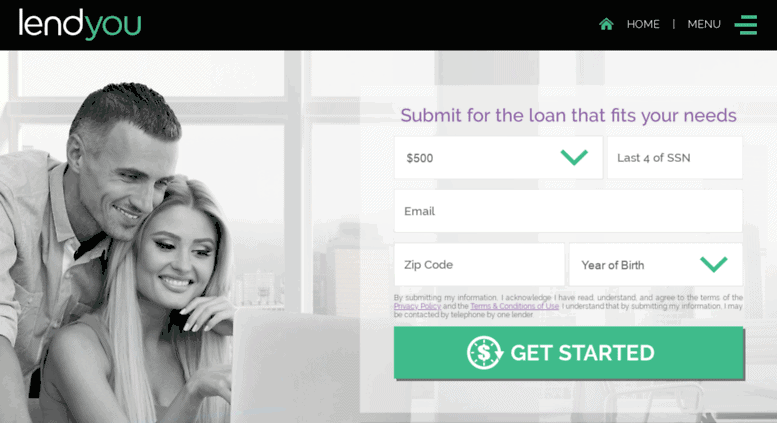 Lendyou is one of the best apps where you can get cash as a loan and buy what you want to buy online. Lendyou have many lenders that are ready to pay you cash. All you need to fill a small form and fill the loan amount and submit the application.
Within a short period, your application will be approved by one of the lenders and the amount will be deposited to your account. Unlike the sites like Fingerhut, Lendyou allows you to pay on your favorite shopping site.
Now you can purchase any product which you want to buy with ease and for the payment, you need to choose Lendyou at the shopping sites. You can easily clear your loan on a monthly installment as per your choice.
8. Country Door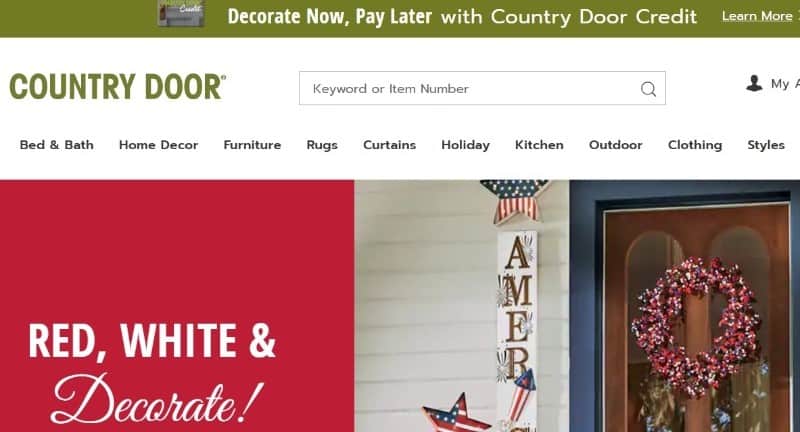 If you want to buy home decor products then the country door is the best place for you. It has a large collection of home decor products from classical to modern set similar to the ginny's.
From signup to adding the product in cart and applying for a credit is similar to the ginny's. The only difference is that here you need to pay $20 as a monthly payment rather than $10 on ginny's.
But if you buy a lot of products then the monthly payout is not a big deal. This is one of the best sites like Fingerhut and ginny's, especially for home decor products.
9. HSN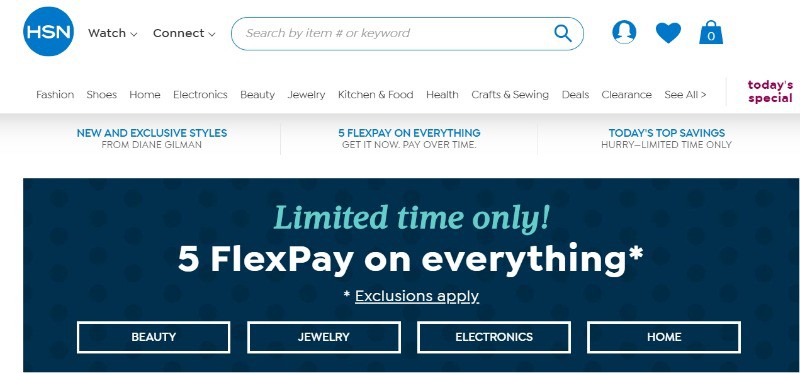 HSN also known as Home Shopping Network which is a very huge shop right in your pocket. HSN is available on the cross-platform including web and mobile apps.
It is very similar to the shopping channel in terms of payment and product apart from these they also stream a live show on the tv. From here you can buy all the products which the host is wearing on the show.
For the payment, you can pay off your bills in easy monthly installment just like Fingerhut and other sites that offer pay later option. But remember if your bill is large then the interest will increase.
10. Skymall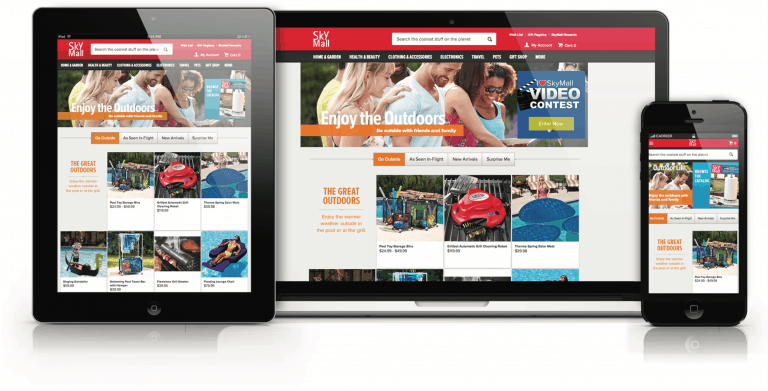 If you are a music lover then this site is the perfect alternative to Fingerhut. From here you can purchase all your favorite music and albums along with music and electronic gadgets.
You might also interested in reading |
The interface of the site is very cool and it has an easy navigation bar and proper catalog for the products which you want to buy. This means that you dont need to spend a lot of time on selecting the product and buying them.
Wrapping Up
Here I have listed 10+ sites like Fingerhut to shop online and pay later on your bills. Many sites are similar to Fingerhut and the number is increasing by time. I cannot provide detail of all the sites available on the internet but you can check the list of 21 sites which are similar to Fingerhut.
Gettington
Flexshopper
Stoneberry
The Shopping Channel
Ginny's
Zebit
Lendyou
Country Door
HSN
Skymall
Seventh Avenue
Ashro
QVC
The Swiss Colony
Afterpay
Overstock
Leasevile
MDG
Zzound
Midnight Velvet
Monroe And Main