Download Bromite 78: Privacy-friendly Chromium Plus Adblock Browser
Surfing the internet and keeping your privacy is very difficult nowadays. Most of the websites and browsers store your personal data like cache and utilize them.
Even though popular apps like Google Chrome and Mozilla Firefox store your personal data to enhance your browsing experience.
They say that they are helping you to save time by faster search suggestions and content suggestions. But in fact, most of the Internet industry utilizes your data for advertising.
Yes, your personal data is worth millions, and top most companies sell your data to the advertiser to earn good money.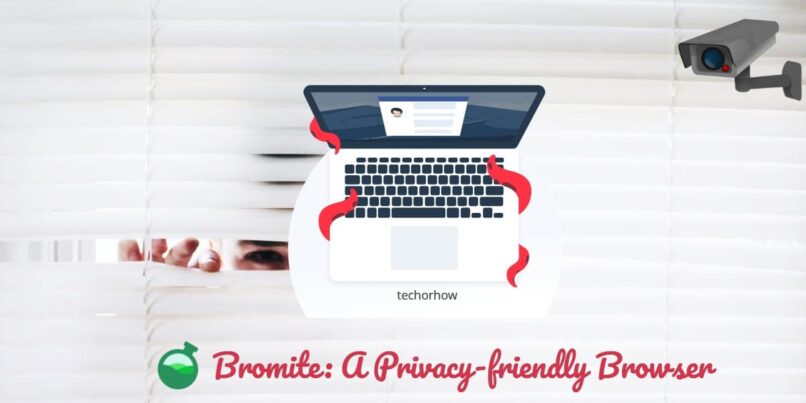 If you think that using an Incognito Tab in a browser can keep your privacy when you are wrong, the browser still store your data.
Duckduckgo is the only search engine which does not store your data and does not track your location and other activities, means providing safety in term of privacy.
So today I am going to talk about Bromite – A privacy-friendly app.
What is Bromite
Bromite is a privacy-friendly browser that does not store your personal details and nor it tracks you.
It is based on the popular chromium design which makes its UI very smooth and users love to use it. It feels like a premium browser by its UI.
Bromite also comes with an Adblocker that blocks annoying ads to appear on your search pages. This helps in saving your time as well as accidentally clicks on links.
I know that in comparison with chrome bromite is noting, but if you love your privacy it is far better than Google chrome.
You can also use a VPN so that your data cannot be monitored by internet service providers also. Try VPNhub.
Being a most used browser users dont want to leave chrome so the developer builds the Bromite on the chromium look. Which will feel like a chrome browser with some extra features?
Features of Bromite
Prebuilt with Adblocker to stop annoying ads and help in the smooth browsing experience.
No click tracking
DNS over HTTPS support
Proxy configuration with PAC and custom proxy lists support
Duckduckgo is the default browser (Optional)
Chrome flags to add more functions like disable custom intent over close session.
Always-incognito mode
Full privacy-friendly features and secured.
Privacy enhancement patches from Iridium, Inox patchset, Brave and other chromium projects
security enhancement patches from GrapheneOS project
canvas, audio, and other anti-fingerprinting mitigations
import/export bookmarks
allow playing videos in the background
all codecs included (proprietary, open H.264 etc.)
built with official speed optimizations
Screenshot Of Bromite Browser UI
Why should you Use Bromite
Simple, if you love your privacy then you must have to use bromite. Google Chrome is not enough to protect your personal data and provide you better privacy.
Although Google has provided an adblocker feature in chrome browser to block ads that contain malicious code and malware.
But still, you are not safe from privacy terms. While bromite block all the ads appear on your page including Google Adsense ads.
This helps for a better and ad-free browsing experience. Again if you really concern about your privacy you should start using the bromite browser today.
How to Install bromite on Android
Currently, bromite is only available for Android not for Windows. If you have an android with Jelly Bean 4.4 or above you can use bromite.
Just download the bromite apk file and install it like other apps.
Go to the bromite.org and scroll down to the page.
Now choose the architecture and android version of your phone if you are browsing from a PC (If you visit link with Android then it will automatically select the best version for you)
Download the file and install the apk.
Make sure the "Unknown source" is enabled in the setting.
---
Conclusion
User privacy is the biggest issue nowadays. Many popular companies are regularly fined by the Government for privacy and data selling.
So dont share your personal details on the sites which you dont trust. And always browse the internet with the help of privacy-friendly browsers like bromite.