How to Delete Paypal Account Under 5 Minutes in 2020
There re the number of the reason when you want to delete or close your paypal account. Deleteing a paypal account prmanently means deleting all payment history along with your paypal profile.
So if you have an issue with paypal payment services or other tyoe of problem in using paypal you can close down your account. I know that many user dont know how to delete paypal account or close it permanently. thats why i have decide to provide all the steps in this post.
Closing paypal account is a very process all you need to follow the step acrefully and within 5 minutes your account will be permanently delete.
Why You Want to Delete Paypal Account Permanently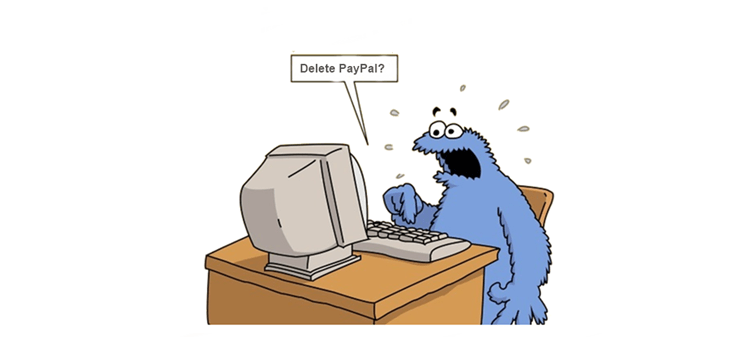 Some user just want to delete paypal account because they no longer nedded it or they have employed new faster payment method.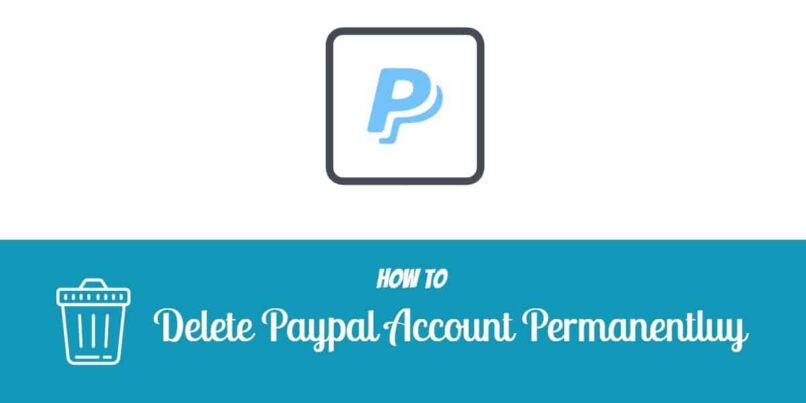 While some also deleted because paypal is not supporting in their region. This happen only in thoose countries which do not have employed paypal as aregular payment method.
Bored of slow internet try Speeding up internet with this simple trick.
Everyone has different resons and some popular are listed below, check if you are one of thoose:
They found other cheaper and faster payment methid and dont want to use paypal in future transections.
Their account has been compromised and these wish to close doen it for security reasons.
They want to open a new paypal account with other email address or the same email address, just like a fresh start.
They had accpount for business which is no longer in trading.
They are not able to use paypal for certain transection because of the geographical restrication or limiting the payment methods. PayPal does not support the Rupay card.
Some top reason i have listed abobve and as i said that there are numerous reason for deleting a paypal account.
Also read how to delete skype permanently.
In Asian countries like India, people create paypal account for single use only when they want some offer, cashback and discount with PayPal. And after that their account is inactive for a long period.
These inactive accounts are risky in terms of security so they need to close down.
Important Notes before Closing Down PayPal Account
Now you have decided to close down your PayPal account but there are some things which you should kept in mind before closing paypal account.
Firts of all, once a PayPal account is deleted there is no way to undo this process and reopen paypal account. All of your payment hostory, profile detail and other transection details will be permanently deleted.
Must Read | How to Turn TV Into Smart TV using Raspberry Pi & Kodi
Second, befor closing down PayPal account ensure that you have transfer all your paypal balance to other accounts.
You can transfer paypal balance to bank account.
You can request a cheque from paypal of remaining balance.
You can transfer paypal balance to other paypal account.
Or you can buy good from them.
How to Close PayPal Account Permanently?
The instruction to closing paypal account are diffecrnt based on the type of paypal account you wish to close. wheather it is a personal or business account.
I will cover both the account deletion method with proper steps and screenshots. To close a paypal account you only need a Compuer with Internet connection.
Note: Paypal account can not be deleted with mobile browser. You have to use a desktop or a laptop to close paypal account.
Closing Down a Personal PayPal Account
Personal Paypal account are that which are use for personal use like buying some good or sending money to relatives.
Most of peopel ctreate personal account on Paypal, i you dont know which account you hold then you can check it in paypal dsahboard.
For sucessfully closing a paypal personal account follow these steps:
Step 1: Login in to the Paypal Account by typing "https://paypal.com" in browser of you PC.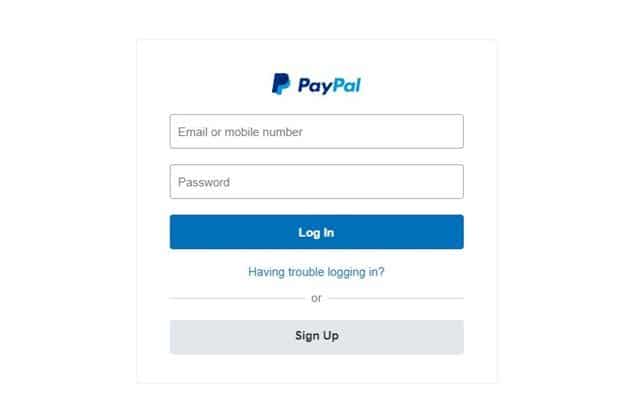 Step 2: Now click omthe gear box befor the logout button which is known as setting.


Step 3: Now scroll down to bottom of screen and under account section you will find close your account option.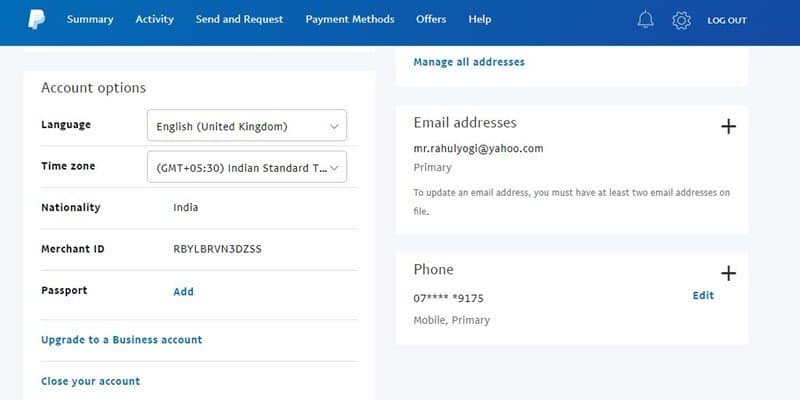 Final Step: Click on close account button.
Closing Down a Business PayPal Account
If you have business account which is no longer in trading and you wish to closing that account then follow the steps below.
Login in to the Paypal Account by typing "https://paypal.com" in browser of you PC.
Click on the Profile button next to logout.
Now click on the Profile and setting button.
Cick on the Accou nt Setting
At the top of account setting page you will see a close accont button next to account type.
Click on Close Account button.
What Will Happen After Closing a PayPal Account
Once you clisked on the close my account and complete that steps your account will go in process of deleteing.
Within some time all payment history, your linked debit or credit card and your paypal profile will be deteled forever.
You can not made any transection in future also you will not be able to open that account once closed by you. So think twice before clicking on the close accoint button because its just like one way.
Frequently Asked Questions
Q. Is it possible to close an account and start new account with same email address?
Ans. Yes it can be done. You can use same email address later.
Q. Can i close paypal Account with phone?
Ans. With phone you will not be able to close account, you have to visit paypal with PC.
Q. Does Paypal delete all my information when i close account?
Ans. No, they will not detele your all information, instead of these they will just deactivate paypal account for future use. But they always have your data in case any disputes.
Q. When i will recieve my balance when delete paypal account?
Ans. Statement are prepared before the end of month so if you have deleted your account before 20th of month you will recieve your payment by 1st of next month.
Conclusion
Also ensure to transfer your funds before deleting PayPal account. If you dont need a service its better to close them. Inactive paypal account are tageted by hackers and terrorist beacue user is not even caring about that account.
Read More | Top 10 Best WiFi Hacking Apps For Android Smartphone | 2018 Edition
So its better to close a PayPal account permanently which you no longer use. I think i have covered all the information in this post, if you have any question or suggestion then drop it in below comment section.