Download Snapchat Phantom for Android and iOS [Without Jailbreak]
Snapchat is a popular social media platform that allows users to share pictures, videos, and stories with their followers? Although it is the most popular social media app still it lacks certain features. Features like downloading snaps and viewing snaps without marking them as read. This is where snapchat phantom comes in.
Snapchat phantom is a third-party tool that adds extra features to the original snapchat app. Features like saving snaps, and sharing with more than one receipt at a time are one of them. And this is why the app is becoming very popular among users.
But unfortunately, the app is not available on the app store and the only way to download phantom for snapchat without jailbreak is to use third-party app stores. For Android users, it's quite easy but for iOS users, it's a nightmare. And in this article, I am going to show you how to install snapchat phantom for android as well as ios.
What is Phantom for Snapchat?
Phantom for Snapchat is an extension file that adds new features to Snapchat. CokePokes built this extension and is becoming popular day by day among users. The app is available for both iOS and Android devices.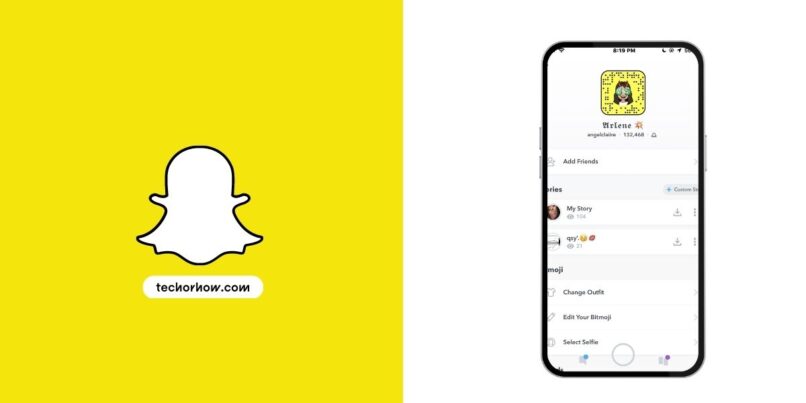 One can sideload the app along with the original snapchat app to add more features. The app works by injecting an extra layer of code over the real app. In this way, the app does not alter the original app files. But still, it's against snapchat policy and this is why it's not available on app stores.
Snapchat Phantom Features
Disable the hold gesture to keep snaps open.
Grab new paint brush tools and customize their size, eraser, redo stroke, and paint bucket.
Access to new caption effects.
Upload media right from your device.
Save snaps and stories to the camera roll on your device.
Remove the live stories and discover section from the feed.
View snaps without marking them as read.
View stories without your friends knowing it.
Keep Snaps in the Feed & mark read when you see fit.
Enable "Open in" for Snapchat (in the Settings app).
Ability to send snaps to many users at a time.
Password-protect folders.
Image crop feature and many more.
Download Snapchat Phantom APK for Android
If you are an android user, it's quite easy for you to download snapchat phantom for android. All you have to do is to download the apk file and install it on your device. If you don't know how to, follow the steps below.
First, download the snapchat phantom apk file.
Once the download is complete, tap on the file name and begin the installation process.
Now proceed with the installation and within a few minutes, the app will be on your home screen.
Download Snapchat++ for Android and iOS (2023) Latest Version
Download Phantom for Snapchat IPA for iOS
If you are an iOS user you need to download the snapchat phantom ipa file and install it using third-party stores. This is the only way to get snapchat phantom on iOS. Altserver, Buildstore, and Cydia Impactor are the popular methods to install ipa files. And below I have covered all, so choose one and get started.
Install Phantom for Snapchat with AltStore
Download the Phantom for Snapchat IPA file onto your phone and have it ready.
Once done open the AltStore app on your device and go to the My Apps tab.
Press the '+' icon in the top left corner to load the file.
Now select the IPA file which you downloaded earlier.
If this is your first time using the AltStore, you will be prompted to enter your Apple ID and password to start the installation process.
Once you enter the credential the installation will begin and be completed within a minutes.
Once the app is installed you will find the app on your iPhone home screen.
Install Phantom for Snapchat with Builstore
Like Altserver, Buildstore is also a third part app that allows you to sideload apps on ios devices. If you are new to Buidstore, follow the below steps to install phantom for snapchat without jailbreak.
Open the safari browser on your device and go to the BuildStore homepage.
Login to your account and search for the app. If you are new to BuildStore, create an account to use it.
Click on the install button and the app will start installing on your device.
Install Phantom for Snapchat with Cydia Impactor
Download Cydia Impactor from here.
Launch Cydia Impactor and connect your iOS device to your computer using a USB cable.
Drag and drop the IPA file that you want to install onto Cydia Impactor.
Cydia Impactor will now prompt for your Apple ID and password. Enter the credentials and wait for the installation to begin.
Once the app is installed, go to Settings > General > Profiles (or "Device Management" / "Profiles & Device Management"). Find the profile with your Apple ID and open it.
Tap on the Trust button.
Done! You can now use the app, enjoy!
Summary
If you are one who loves customization and extra features than an original app, the phantom is for you. Download the app and change your snapping experience. For iphone use the Altserver, which is our recommended method, and for android just download the apk file. That's, it installs the app and enjoys snaps.