3 Most Used Plagiarism Checker Apps of 2021
Many apps can be considered reasonable and most used, but shortlisting a few can be a hectic task. When we talk about plagiarism checkers, our priority must be accuracy and efficiency and these two things must be present in a plagiarism checker app.
Considering these two things, we have shortlisted the 3 most used and best applications to check plagiarism.
In 2021, we have many apps available onthe play store and app stores that can help us with writing assignments, blogs, documents, and many more things. First of all, we will share the details of the most used plagiarism checker apps, which are discussed below.
1. Prepostseo
Prepostseo is a well-known online plagiarism checker and is readily available on the internet. Prepostseo provides a free plagiarism checker app for their android users and it's a top ranked application on Google play store.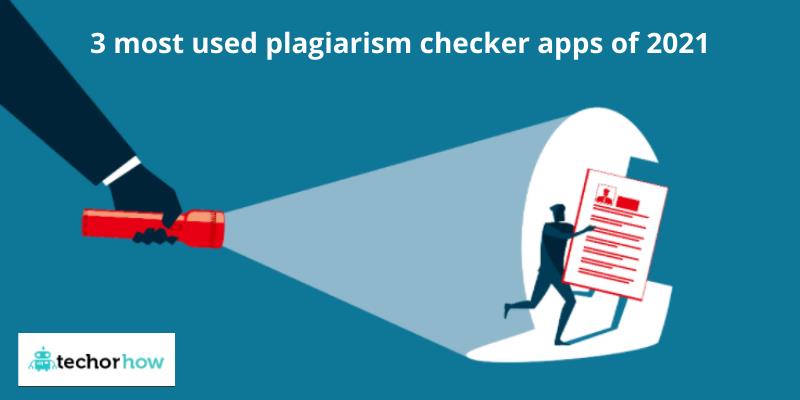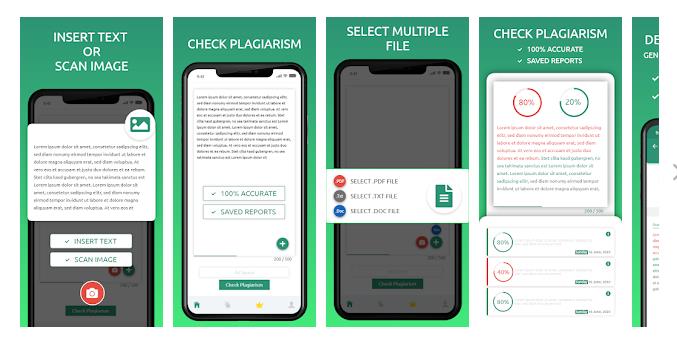 In some cases, mobile apps are more efficient, but sometimes, we need to use web tools so, the good is, we have both of them available at a single click.
The free version of this online plagiarism checker app can be enough for a student or a blogger, and you don't need to spend more on using this app. This app is available onthe play store and app store as well.
How can it be used?
Copy the content you want to check
Paste in the input box
Or we can upload a file from the mobile phone
Click on the "check" button
You are all set to get the plagiarism report of your content
Why this app?
100% accurate results
Free version available
Available on play store and app store
Multilanguage support
User-friendly interface
2. Grammarly
As mentioned above, authenticity and accuracy must be the priority, so we find both things in this application. We can easily install this tool on our smart devices and check the plagiarism of the required content.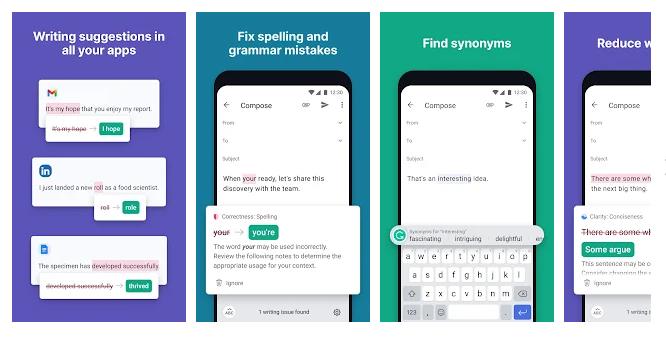 Grammarly is not limited to check plagiarism only, but it can also remove grammatical errors in your content. The second good thing about this app is that it has a user-friendly interface, and operating this tool is a child's play.
How can it be used?
We can add an extension on chrome
We can also download the Grammarly app for Microsoft word
As soon as you are done writing your content, you can check plagiarism and grammatical errors
After scanning, you can replace the mistakes with the suggestions given by Grammarly
Why this app?
Free version available
Google chrome extension
Downloadable
Safe and secure
Easy-to-use interface
It can be used with Microsoft word
3. Plagiarism Detector
It is good to use a completely free app so, plagiarism detector is one of them.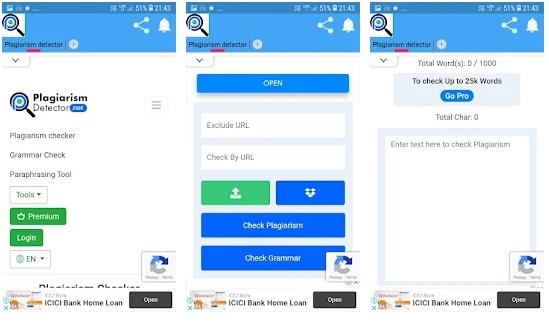 Manufacturers of this tool are not offering any paid version that means it is entirely free of cost. But when using a free version, we must be limited in some scenarios, and the same goes for this tool; a registered user can check plagiarism of fifty thousand words for free.
When we talk about the interface of this application, it is elementary, and any technical knowledge is not required.
How can it be used?
Copy-paste the text you want to the plagiarism of
Click on the "check plagiarism" button
The plagiarism report will be shown on your mobile screen
Why this app?
Free of cost
The paid version is not available
Accuracy and safety
Available on the play store
Can plagiarism affectthe ranking?
It becomes challenging to rank higher on SERP when you use plagiarized content.
Search engines dislike plagiarism, and as soon as the search engine finds duplicate content, it will never encourage improving the rankings.
So, we need to focus on the uniqueness of the content, and writing unique content is not that difficult; all you need to follow some steps. When it comes to blogging, many things are minimal, and some have a more significant impact, and we need to consider both types.
Having unique content is essential for SEO?
This is the most common and frequently asked question, and the elaboration of this question can be done in a single word, that is, yes.
Having unique content is one of the most essential and primary things that must be present when optimizing.So, we recommend you write unique content and enjoy high rankings on SERPs.
Bottom line
It is not wrong to say that some tasks cannot be done without using a tool, and checking plagiarism are one. When it comes to plagiarism checkers, we have mainly two options: using a web tool, and secondly, we can go for mobile applications.
In some scenarios, web tools are more efficient, but we badly need applications in some cases, so both are useful, and we can go for any of them. Most of the tools offer both a web tool and their mobile app, which is impressive.