Windows 10 Fall Creators Update: 10 new features
Microsoft has been testing its latest Windows 10 Fall Creators Update over the past six months, and it's now ready to roll out to existing machines today. While Microsoft's "Creators Update" naming extends to this latest Windows 10 update, a lot of the features are new additions that will be used by all Windows users. Microsoft is officially launching its Windows Mixed Reality (VR) headsets with the Fall Creators Update, and it's finally bringing its contact integration to the Windows 10 task bar.
1. OneDrive Files on demand
Fall Creators Update helps you free up local storage by showing you all of your OneDrive files in File Explorer — both the files you have downloaded to your PC as well as those stored only in the cloud. Downloaded files get a green checkmark and those only on OneDrive get a little, blue cloud icon next to them. You can right-click on file in File Explorer and select Always keep on this device to download it from OneDrive. Simply opening a file stored only in OneDrive also downloads it
2. Emoji Panel
Sweet, sweet emojis are only a quick keyboard shortcut away in Fall Creators Update. Whenever you encounter a conversation where an emoji would express your feelings best, just hit the Windows key and the period key to call up the new Emoji panel.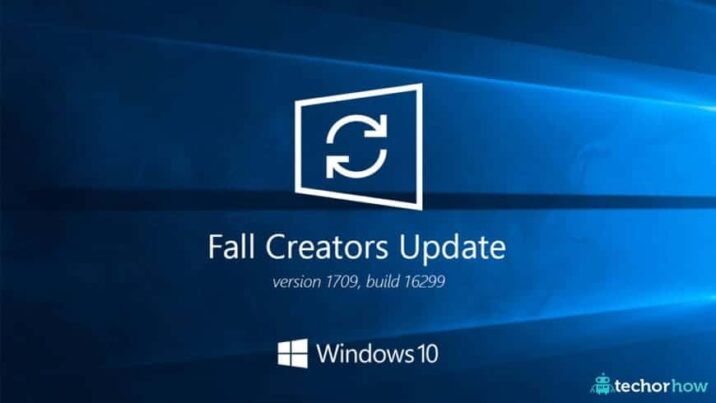 3. Cortana's New Trick
With Fall Creators Update, you can ask Cortana to shut down, restart, lock or sign you out of your PC. And Cortana doesn't kick you out to Edge for answers to your queries as quickly; Microsoft's digital assistant now expands its info panel to show the Best match answers.
4. People Integration
My People is Microsoft's method of making the static Windows 10 task bar a little more personal. You can now pin friends, co-workers, or family members to the task bar, for quick access to contact details. You can even use Skype to call or message a contact from the task bar, and emoji and messages will pop up during conversations. The most useful part of this people integration is the ability to drag and drop things like pictures directly onto a contact and share them easily.
5. Windows Mixed Reality
Microsoft's answer to virtual reality, Windows Mixed Reality, is now available with the Fall Creators Update. To use Mixed Reality you'll need to purchase a separate headset from PC makers like Acer, Asus, Dell, HP, Lenovo, or Samsung. The setup process just involves launching the Mixed Reality Portal app, and most modern PCs will be capable of running basic apps in Mixed Reality. You'll need a more powerful machine to access some of the more demanding games and experiences.
6. Connect Phone To PC
With the demise of the Windows phone, Microsoft has opened its arms to Android phones and iPhones ($849.00 at Apple). There's a new Phone section in Settingsthat creates a meaningful connection between your phone and computer. Reportedly, this connection will let you pick up on your PC where you left off on Office files on your phone, but I don't use Word or Excel or any other Office files on my iPhone. I did install the Cortana app on my iPhone because with it I can read an article in Cortana and then tap a button to open that Web page in Edge on my PC. It's helpful to send, say, a long-form article from my iPhone to the luxurious dimensions of my Windows desktop, but I'll first need to get in the habit of using the Cortana app to get my news on my phone.
Read More :-
7. Fluent Design
Microsoft is ushering in a new design language with Windows 10, dubbed Fluent Design. The Windows 10 Fall Creators Update introduces some parts of Fluent Design, with subtle effects and animations. Microsoft's Fluent Design System is designed to be the true successor to Microsoft's Metro design, and will appear across apps and services on Windows, iOS, and Android. Microsoft is focusing on light, depth, motion, material, and scale for its Fluent Design, with animations that make the design feel like it's moving during interactions in Windows.
Most of the new changes include subtle additions like blur effects, which is a type of design we saw back with Windows Vista. The Windows 10 Fall Creators Update also makes it easier to resize apps and windows, thanks to the design changes, and transparency in the Start menu now uses a subtle new acrylic design.
8. Microsoft Edge Tab Aside Feature
Microsoft's Edge browser is getting a lot of improvements in the Fall Creators Update. The software maker is bringing back pinned sites on the task bar, allowing you to pin your favorite site (The Verge) to the task bar for quick access. There's also a new full-screen mode (F11) that lets you use most of your monitor to fully display a website fully. PDFs and EPUB ebooks are also getting some nice additions: you can now annotate ebooks, and even use ink with a stylus on them; PDFs are getting annotation support and improved viewing and navigation.
9. Pen And Touch Improvement
If you're a Microsoft Surface owner, then the Fall Creators Update will improve the touch and inking features. Microsoft has added a new touch keyboard with text prediction, and quicker access to emoji. There's even a one-handed touch keyboard and shape writing so you can swipe over keys to type (just like Windows Phone). Microsoft has also added a dictation button so you can speak to type, or even use voice commands to navigate around Windows 10.
10. Task Manager Improvement
If you're a PC gamer, then Microsoft is adding a nice addition for tracking GPU performance. Task Manager now has a new GPU option in the performance tab that shows GPU utilization and memory usage. Processes are also now grouped in the main Task Manager interface, making it easier to control them.
Be Tuned For More Techy Update , Cant wait Subsbcribe our Newsletter in bootom of Page.