Businesses have used videos for decades to appeal to their target audience, fully knowing that videos can engage, convert, and retain them in ways that images and words cannot. If you are a business and you have not started video marketing today, you are falling behind.
The lack of a video marketing strategy is a hindrance to your success as a brand online. In this article, we shall look at the different types of video marketing that you can experiment with to get the results you want. Using a platform like Vidyard is excellent for video marketing.
What should your Video Marketing goals look like?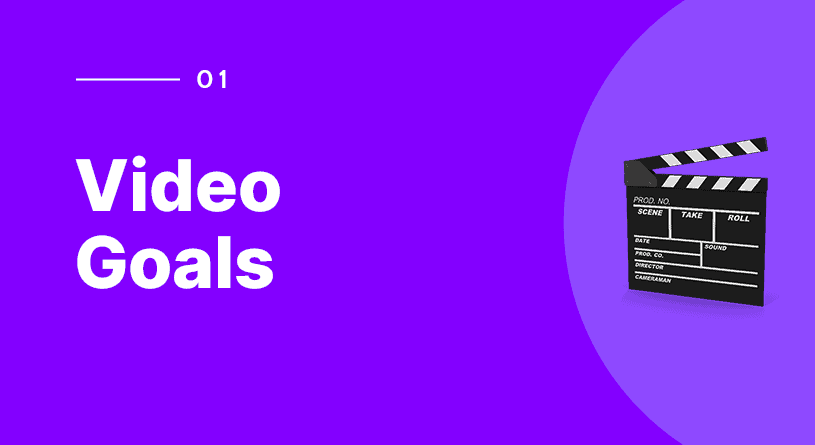 Before we get to types of video marketing, you need to be clear on your video marketing goals. They look like this:
Being specific
You need to set specific goals, examples of which are getting new leads, building awareness, educating prospects, and so forth. No plan can function without specified goals.
List the pros and cons
Have your goals in check? Excellent. Now you will have to identify the pros and cons, which you can use to measure your videos' success.
Determine their feasibility
How feasible are your plans? You need to consider anything that can get in the way of your goals and act accordingly.
Realistic time frames
It is vital to set and follow realistic and crystal clear deadlines to make sure your video marketing efforts go as planned.
Check relevance
You need to check if your video marketing strategy is relevant and can help you achieve your business goals, and get you the results you want.
What are the different types of video marketing?
Now that you are aware of your video marketing goals, here are few video marketing types you can use to accomplish those goals:
Educational Videos
Educational videos are meant to inform. Instead of promoting your brand or product, you offer your viewer real value by tackling common topics, complicated concepts, and giving actionable tips, steps, and tricks that benefit your audience. You need to ensure your audience learns from your videos.
Product Videos
In a way, product videos are educational. However, these videos revolve around the product at hand. You can create product videos to cover and explain every aspect of the product and get deep into how it works. Most potential customers are on the fence when it comes to product purchases, which means you need to create an informative video to explain what the product is about, how it works, and how it will help the buyer. These videos do well to inform and facilitate quick conversions.
Video Emails
Video emails are one of the most effective ways to generate leads, convert, and retain them. Video emails are much more engaging than regular text emails. These mails are more likely to be opened, resulting in a higher email open rate and click-through rate. Since videos are more real than any other form of content, you are more likely to get your audience to pay attention.
Video testimonials
Testimonial videos are another vital part of video marketing. Besides creating awareness, testimonial videos serve as social proof. They help you show that your product works, how it works, and how it benefits the buyer. In other words, video testimonials help you build trust, resulting in higher conversion rates. Consider sending testimonials in your video emails.
Tips to Optimize your Video Marketing Strategy
There are several video marketing types to experiment with, of which the ones mentioned above are the primary types. Here are a few tips you can use to optimize your video marketing strategy to get the best results:
Be creative with your content
Yes, production quality matters. However, many brands have managed to make waves with their videos without the best quality. While they had relatively low budgets for their videos, their content was excellent, creative, and unconventional. Ideally, you should focus on both the content and quality. However, you can make up for subpar production quality with an excellent script and smart planning.
Include a Call-to-Action (CTA)
One cannot emphasize the importance of a CTA enough. If you want your viewers to take action, you need to encourage them to do it. Examples of CTAs are subscribing to your channel, visiting your website, purchasing your product on sale, subscribing to your mailing list, etc. A CTA makes your audience act immediately. Make sure you add a sense of urgency to get them to do so. An example of this is 'hurry, limited slots.'
Optimize your content for Search Engine Optimization (SEO)
A significant part of boosting your brand awareness is driving traffic to your website by posting content that Google's algorithms pick up. You need your content to rank high on the Search Engine Results Page (SERP). Since there is no way for Google to pick up your video, you need to optimize the title, description, tags, and categories.
Optimize your video for mobiles
Since most of your audience is likely to find your videos on their mobile devices, you need to optimize your content for mobiles. You have to make your videos run smoothly on different screen sizes. This is especially true for the explainer video on your landing page. People are highly likely to watch that video and find out more if they like what they see.
Conclusion
There you have it – a simple guide to increasing your leads and conversions using video. If you have recognized the value of a video marketing strategy, consider using HubSpot video to optimize it and get the results you need.