Instagram is preferred by over 300 million people across the globe to share their images, videos, and stories every day.
The growing popularity and massive reach of Instagram have made many brands and marketers explore this medium for expanding their businesses through their Instagram business profiles.
Such is its popularity today that more than 25 million companies worldwide are using Instagram for business, and over 200 million users visit at least one business profile every single day.
This article includes the top tips you can use to make your Instagram business profile stand out and help your business reach new heights.
What Exactly Is An Instagram Business Profile?
A business account on Instagram is essentially a profile with multiple advanced features to maintain a brand page on a social network. Instagram offers businesses with a range of business tools to better understand their social media followers and grow their businesses on Instagram.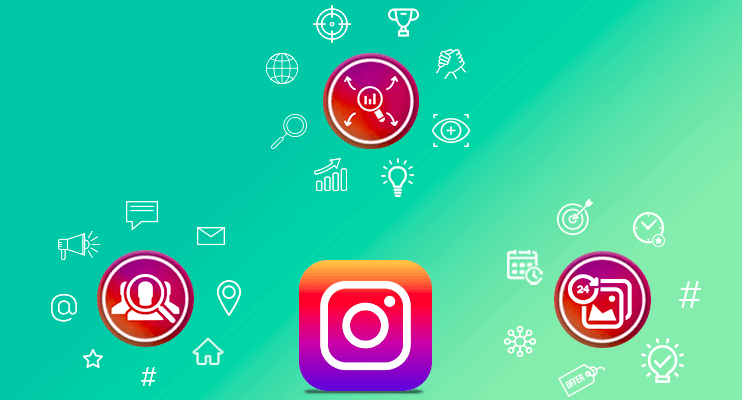 One of the excellent ways to set up a unique Instagram business profile that helps you build an engaged follower base is by hiring the services of a professional instagram marketing company.
How does it help, you wonder?
There are several advantages to building a strong visual identity on Instagram. Among these include a professional look for your brand, strengthening of the message you're trying to convey to your audience, and of course, more visibility on this hugely popular platform.
An influencer marketing agency can systematically help you create this kind of visual brand identity by the end to end management of your business Instagram account.
Among other things, it can help you create scalable, most authentic, and ROI-oriented social media influencer campaigns for your brand on Instagram. Further, your agency can also help you with identifying the right influencers, working tirelessly on the campaign narrative, along with tracking and in-depth reporting.
Expert Tips to Enhance Your Instagram Profile
Given below are some tips that you can use to make amazing visuals for your Instagram business profile:
1.Write an engaging bio
When it comes to the online credibility of any brand, first impressions make a great deal of difference. This makes it important to pay extra attention to the content of your Instagram business profile and bio.
Your bio is the foremost thing that people will see when they click on your account, and it plays a vital role in customers building a good perception of your brand.
A well-drafted and creatively written bio could entice them to follow your page, scroll through more content, or click the link directing them back to your website.
Here is how you can write a great Instagram business bio-
Make sure to explain what exactly you or your brand do/offer
Your brand tone and voice should be such that it helps you connect with your followers
Use different ways to appeal to your target audience
2. Use the right kind of visual content
There are many ways to categorize Instagram content, including-
Photos
Stories
Videos (including live streaming videos)
With these formats, you can create below type of content for your Instagram business accounts:
To highlight your brand, your company culture, and build up brand awareness.
Product images/Stories/Videos
To highlight your line of products.
Behind the scenes content
To show the case behind the scenes, videos of your business and to demonstrate your company culture and engage the audience.
This is an educational content category that provides value to the viewer.
They can make for engaging and very informative videos and stories for your audience.
The objective of this type of content is to provide a lot of value and engage the viewers.
The idea here is to experiment with different formats, including videos, images, stories, and create an engaging content mix featuring various topics, formats, and types of updates to keep it interesting for viewers.
3. Make sure to use a recognizable profile image
The profile picture you choose for your Instagram business account should be instantly identifiable when customers visit your Instagram profile. What this essentially means is businesses choosing one of the following options:
Logomark (the logo without any words)
Logo
Mascot
There is no rule about what you should choose here. To make maximum impact, you need to pick the option that will help people visiting your page to recognize your brand fastest.
4. Choose your color palette wisely
The color palette you choose makes a significant difference in bringing a visual identity to your Instagram feed.
Apart from giving a more aesthetically pleasing look and feel to your Instagram business account, the choice of colors also make it easier to decide on the type of content to post.
Choosing a color palette for your Instagram business profile does not mean that all your visuals should be limited to 2 or fewer colors. Instead, it means that you can opt for a range of exciting backdrops that allows you to add consistency to your profile.
5. Leverage Instagram business profile features
Instagram profile for business gives you access to several profiles features that are not typically available to personal accounts. Some of these features that you can benefit from include-
This is a section that appears under the name and gives an idea to people about what you do.
It includes all your important details, such as email address, phone number, or physical address, so that your followers can connect with you directly from your profile.
Another advantage of this is that when you add contact information, Instagram creates buttons corresponding to Call, Email, or physical address for your profile.
So always add a phone number to your Instagram profile. If you don't want to add your physical phone number then at least try to add a virtual phone number that will also work like a charm.
CTA buttons allow your followers to make reservations, buy tickets, book an appointment, and much more right from your Instagram business profile.
Conclusion
Powered with the right strategy and flawless execution, Instagram can become one of the best tools you can have for your business marketing.
Following the tips outlined here and with the help of an influencer marketing agency you can ensure that your business gets the benefit out of this highly popular social media platform.