Google Chrome 69: A New Material Design for Android, Windows, and IOS
In Commemoration of Chromes's 10th Anniversary , giant Google has updated the browser with version Chrome 69  a great white platte material theme design for Android , IOS and Windows. Google has provided its user a new interface with the stylish and sexy material theme look and a plenty of feature upadtes. These updates includes almost 90 of fixes and new featres.
Google Chrome 69 Material Theme Design For Andorid 
Google keeps always testing for new features and bug in all its apps and web , thats why they provide the users a huge benifits , security and a better experience with their services. After a long time of development they give its user a gift in form of Chrome 69. If you are an Android user you will be probably like it. Google has updated its Chrome on 9th April 2018 with the very stable version 69.0.3497. 
With the announcement of the version 69 for android , its got updates in most of its device across the worldwide including Google Pixel 2 , Samsung Galaxy S9 , Moto X4 , Huwei Honor P 20 Pro and much more but not least.
So whats new in Chrome 69 for Android :-
Cleaner, more modern design

Secure and easy mobile payments via 3rd party payment apps

Password generation now works on more sites

Stability and performance improvements
If you not yet update to latest Chrome 69 go ahead open your Play Store and update the giant and show your love and enjoy new look.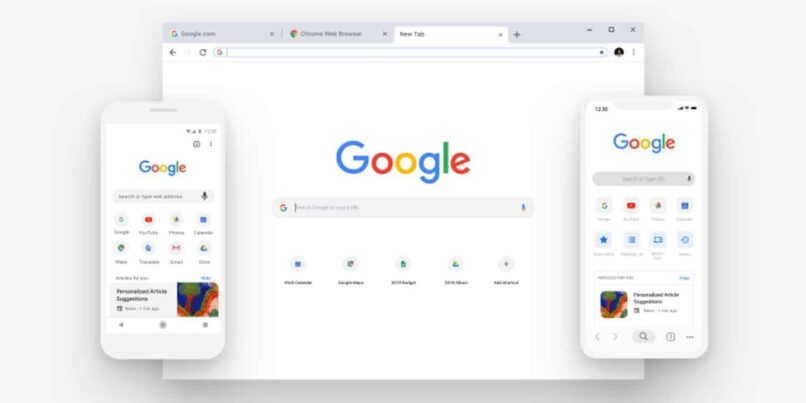 Chrome 69 for IOS 
IOS is the largest Operating System platform  by the giant Apple Inc. Most of richest people probably perfer IOS device to use in their daily life or offices acoording to their standard . But IOS is also the most trustable operating system and its has the major of secure blocks for its user. Likely the android it also has plenty of features including GPS Tracking , Store , Siri and much more. 
Chrome has also made its fan base in heart of IOS users by privinding regular security updates and flexible user interface to users. So on its anniversary the giant Google also updated its version to new hives for IOS user to provide them a new material look.
So Whats in Chrome 69 for IOS :-
New bottom toolbar: easier to reach frequently used functions, like Back, Search, tabs, and the menu

New tab grid: see bigger previews of your tabs, including tabs open on other devices

Features like Bookmarks and Reading Lists are now easily accessible on the New Tab Page

Press firmly on the app icon to see shortcuts (3D Touch)

Credit cards you enter on your device are now securely synced to Google Pay for use on other devices (if enabled)
If you yet not updated Chrome to latest version , then open your pocket , pull up your phone and click update and enjoy material design with Siri.
Google Chrome 69 For Windows 
Finally its time to go for the largest platform of Chrome named as Windows . Windows is the largest platform used by most of Device user in world. After the launch of Windows 10 its growth also increases by millions of customer. With the Windows 10 it brought a new experience , security updates and various theme that had influence the mind of user and force them to go for Windows 10.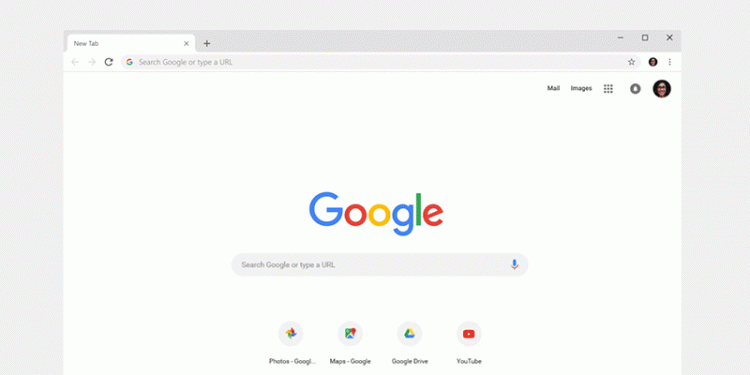 As you might know the chrome is always keep something new launching in their updates and its become more reliable to users for providing them such a great experience. So its on  9 April 2018 that Google updates its browser Chrome to a new level with Version 69.0.3497 with layout engine Blink 537.36.
And now it also do the same thing by bringing Chrome 69 for windows with a 90 features updates and a tonns of custamization tools .
So whats in Chrome 69 for Windows :
A number of fixes and improvements.

New browser interface

CSS Scroll Snap allows you to create smooth, slick, scroll experiences.

Display Cutouts lets you use the full area of the screen, including any space behind the display cutout, sometimes called a notch.

The Web Locks API allows you to asynchronously acquire a lock, hold it while work is performed, then release it.

From the CSS4 spec, you can now create color transitions around the circumference of a circle, using conic gradients.

New toggleAttribute() method on elements toggles the existence of an attribute, similar to classList.toggle().

JavaScript arrays are getting two new methods: flat() and flatMap().

OffscreenCanvas moves work off the main thread in to a worker, helping to eliminate performance bottlenecks.
After successful journey of Chrome 69 it proceed its journey and continue to updating it with Version 70 released on 3rd Aug 2018  (Beta Version) and Version 71 (Beta Version) released on 1 Sept 2018 for MacOS and Windows 
Both of this versions are currently Development stage you can join them by Sign up for Beta Invite else keep calm and wait for new updates.